Today is Selena's Birthday!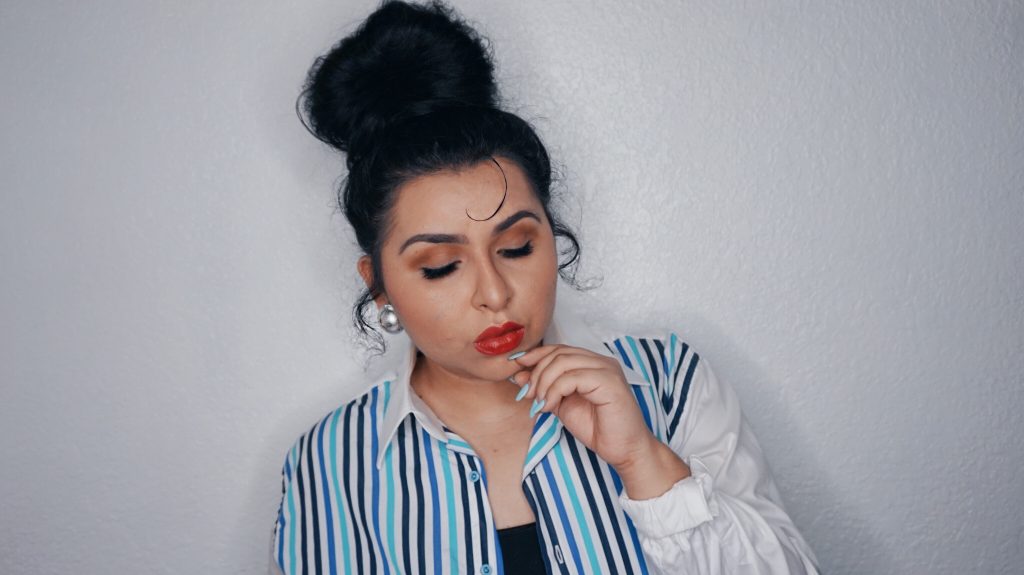 This weekend my daughter and I watched the Selena movie.
It's amazing to see the effect that her legacy still has on kids these days.
We've watched her movie before and also listen to her songs all the time.
For some reason my daughter was completely invested in her movie this time, she cried at the end.
All weekend she kept saying, why did Selena die.
Questions we still ask til this day.
To honor her on her birthday I wanted to create a look similar to her iconic looks.
I still wanted to maintain this look my own.
Instead of completely mocking one of her iconic looks, I decided to use my signature bun.

I decided to go with my signature bun and add that little piece of hair in the front that she used to use with her up do's hairstyles.
For the makeup, I did the iconic red lip.
I wanted to keep this look soft so I used minimal make up.
I mainly used more blush, like Selena used to.
Here's the look I came up with to honor the QUEEN!
Besides her birthday today is also considered Selena day which was declared on April 12, 1995!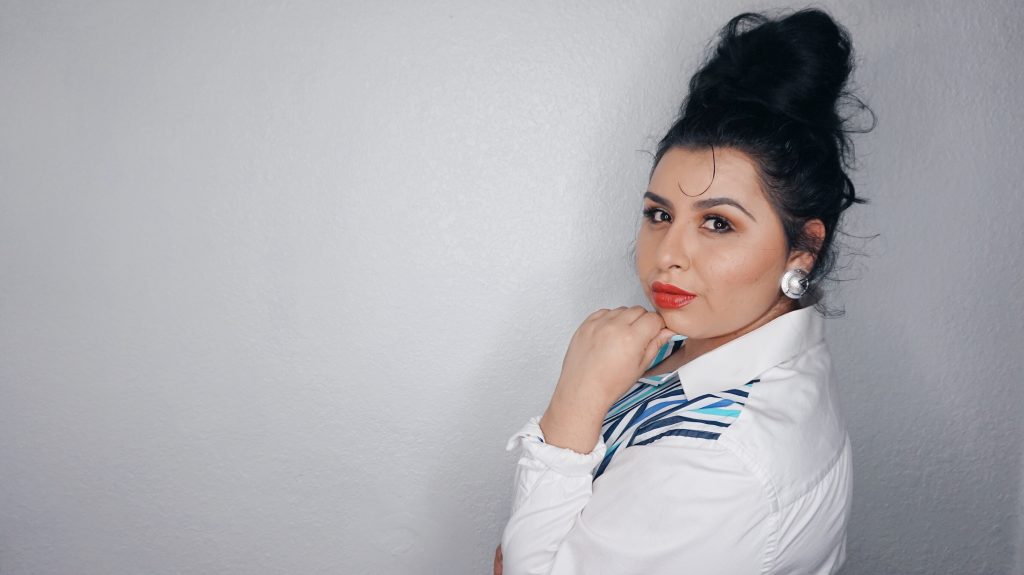 Let me know what you think in the comments!
---
Make up Details:
Face:
 primer: NYX Honey Dew Me Up Skin Serum & Primer  | foundation: Neutrogena Hydro Boost Hydrating Ting in Buff + Neutrogena Healthy Skin Liquid Makeup SPF 20 in Honey | blush: BH Cosmetics Contour & Blush Palette | 
Eyes: brows: Neutrogena Nourish Brow Pencil in Dark Brown | Using the: Lorac Mega Pro 2 Eyeshadow Palette | crease: Tawny +Burlap | lid: Bisque | under eye: Black on the lower corner | mascara: They're Real by Benefit In Black | lashes: Kiss I Envy Ultra Individual Long Lashes
Lips: Neutrogena MoistureSmooth Color Stick in: Rich Raisin