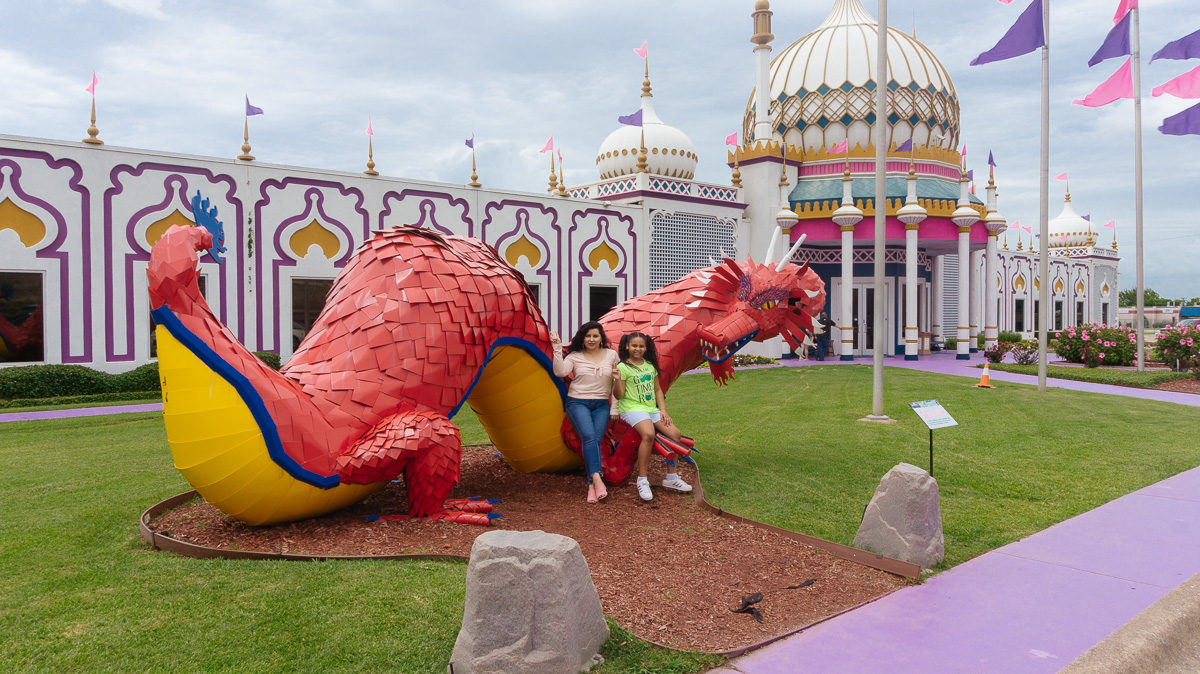 Summertime's here!
Of course, summer vacation needs activities to keep the kids occupied.
It can also be a little bit overwhelming trying to figure out what to do with the kids.

As single moms, we have to organize and plan what will work with our budget.
I recently talked with my daughter about what she would like to see, do or experience during the summer.
She really couldn't come up with anything, so I mentioned to her how about Ripley's In Grand Prairie? She really couldn't put together what Ripley's was. I said do you remember that big white, pink and purple castle looking on the side of the freeway when we go to Dallas? She instantly said, "Oh yes, yes!" I said, well, that is Ripley's.
She replied to me, "Yes, mom, I've wanted to go there."
I hadn't been to Ripley's Believe It or Not before, so my daughter and I were super stoked to visit them.

Ripley's Believe It or Not is so easy to spot on, whether you're driving east or west along I-30.

It will be almost impossible to miss since you see these huge scrap metal dinosaur figures and a large gorilla made of old car parts.
Ripley's Grand Prairie is asking that for your safety and theirs, masks are required at all times. They kindly ask that you refrain from arguing this policy. Upon entering a Ripley Attraction, you will immediately notice changes—from the precisely placed social distancing markers in line to reduced contact. 
Their ticket combos are the best way to experience everything at Ripley's. We got the ticket with all five attractions, and this combo saves you up to $65.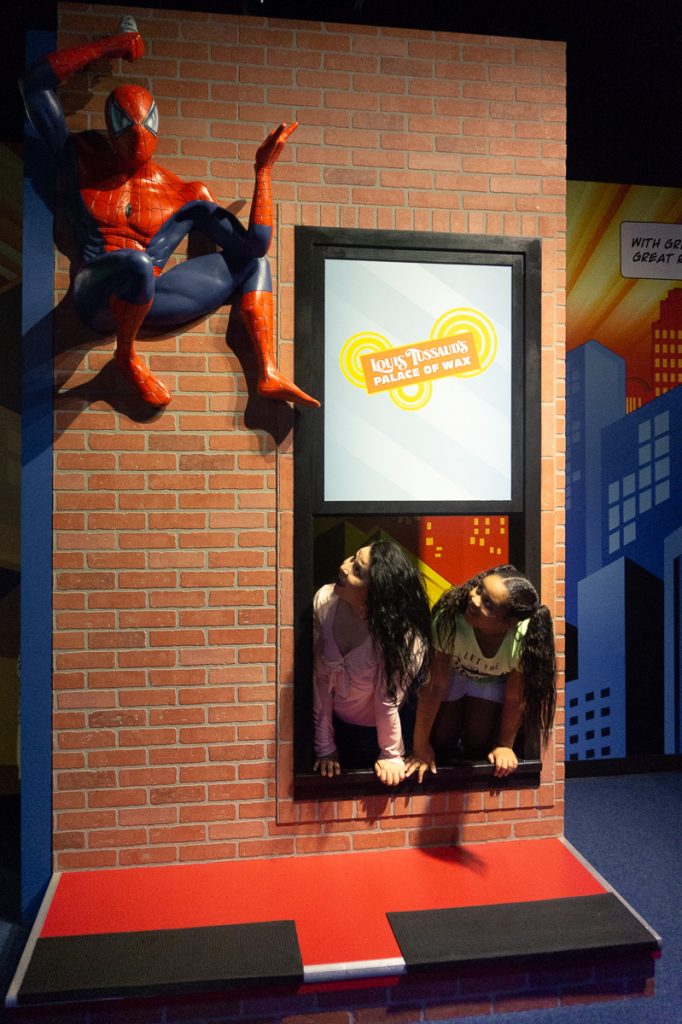 LOUIS TUSSAUD'S PALACE OF WAX.
This was the first attraction we decided to try. We were welcomed by Beyonce, Lady Gaga, Will Smith, and as I told my daughter, John Cena and Jason Statham, my boyfriends (LOL)
There are over 200 life-like wax figures, and you'll be able to strike a pose with your favorite superstar or pretend boyfriend/girlfriend as I did. We had so much fun here! I honestly didn't think this place would be this BIG!
I really enjoyed how the rooms had a theme. They have all of the up-to-date wax figures, lots of history, presidents, Jesus, Marvel characters, and minions. My daughter enjoyed the opportunity to pose with some of the wax figures she loved. The part at the end is a walk through the life of Jesus, from birth to death, the tomb, and resurrection.

ENCHANTED MIRROR MAZE
This was both my daughter and my favorite attraction!
Lots of mirrors with LED lighting! As soon as we walked in my daughter was like: "Let me go alone first" so I did, next thing we know the lights turned off and she was not where I was seeing her!!!!! Of course, it was a mirror maze, so it made this illusion of her, but I couldn't touch her. It was just her reflection. I was laughing because she was all brave at the beginning, but when she couldn't touch me, she said, "Mami, don't leave me alone anymore."

Finally, I found exactly where she was, and we just walked the maze together.
The best thing about this attraction is that you can use your ticket to go through the maze as many times as you want!

RIPLEY'S IMPOSSIBLE LASERACE
This was one of my daughter's top favorite activities. It was awesome! I usually don't do these types of activates, but I couldn't resist. You had to make it to the other side of the room without tripping the laser. They had 3 levels which were categorized by easy, medium, and hard. My daughter was so competitive she basically beat me each time.
RIPLEY'S ODDITORIUM
We didn't get to experience this one. My daughter scanned her ticket and went in, I lost my ticket for a moment, and she had to come out to help me find my ticket. We tried to go back, but I didn't allow her a second entrance when she re-scanned her ticket. But hey, this is a great excuse for us to go back again and check it out!
According to the site, here's a little more about the attraction.

Ripley's Believe It or Not! Odditorium features the largest collection of the odd and unusual from all corners of the world. See a genuine shrunken head, see how you measure up to the world's tallest man, and check out the Eiffel Tower made entirely of matchsticks!
Join Ripley's on a journey through the strange, the bizarre, and the downright unbelievable!

Sounds like SO MUCH FUN, HUH?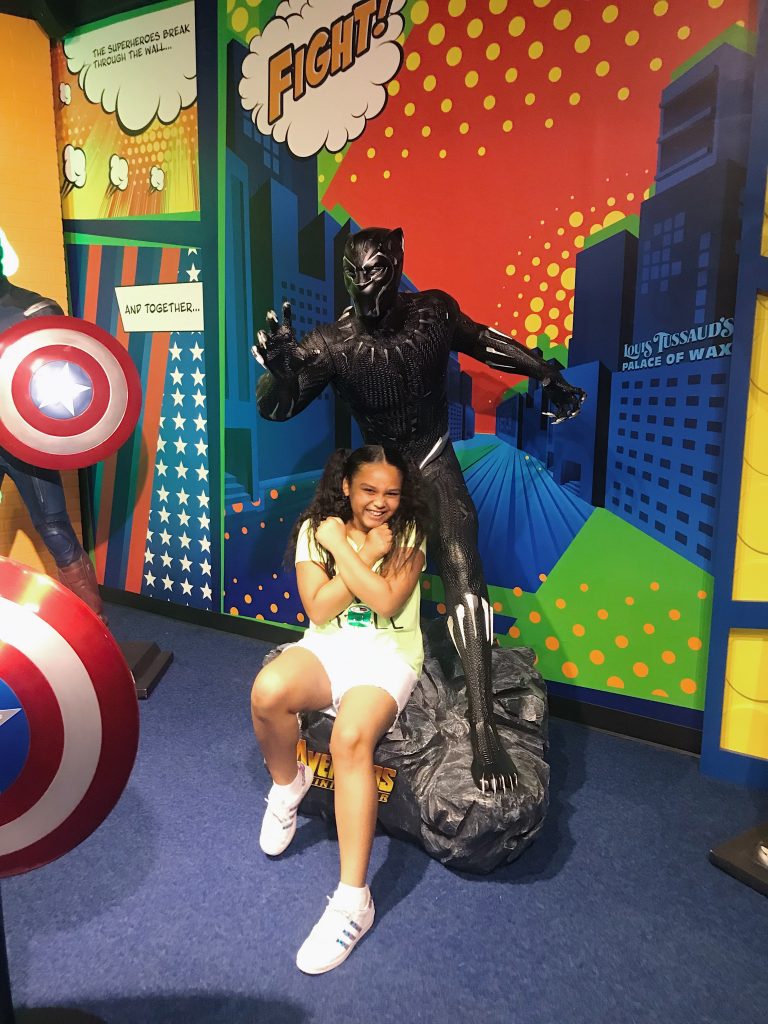 MOVING THEATER
Last but not least the 7D Moving Theater! We finished off the day by visiting this interactive on-rails shooter with seats that move. You shoot zombies in one game and Mad Max-like characters in the other. There is no blood or gore.
Both games will take a picture of you and display them along with your score and the place you end up.
This was so much fun, and seeing your picture on the screen was the perfect touch. My daughter and I agree that this was our second favorite attraction.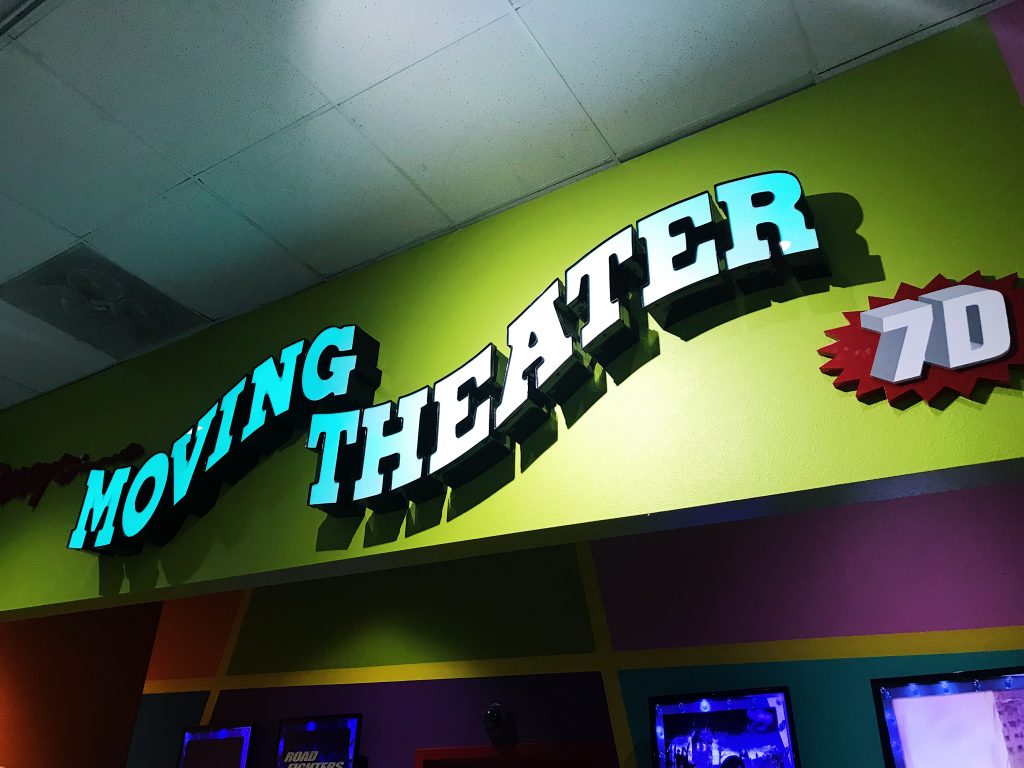 After experiencing all the attractions, we made our way to the snack cart, which tends to have more snack-food items such as ICEE's, Dippin' Dots, nachos, chips, and smaller sandwiches. I was so shocked and happy they offered affordable prices. We also checked out the souvenir store they have as well.

You can also experience the wax hands station to get wax hands made of your own hands.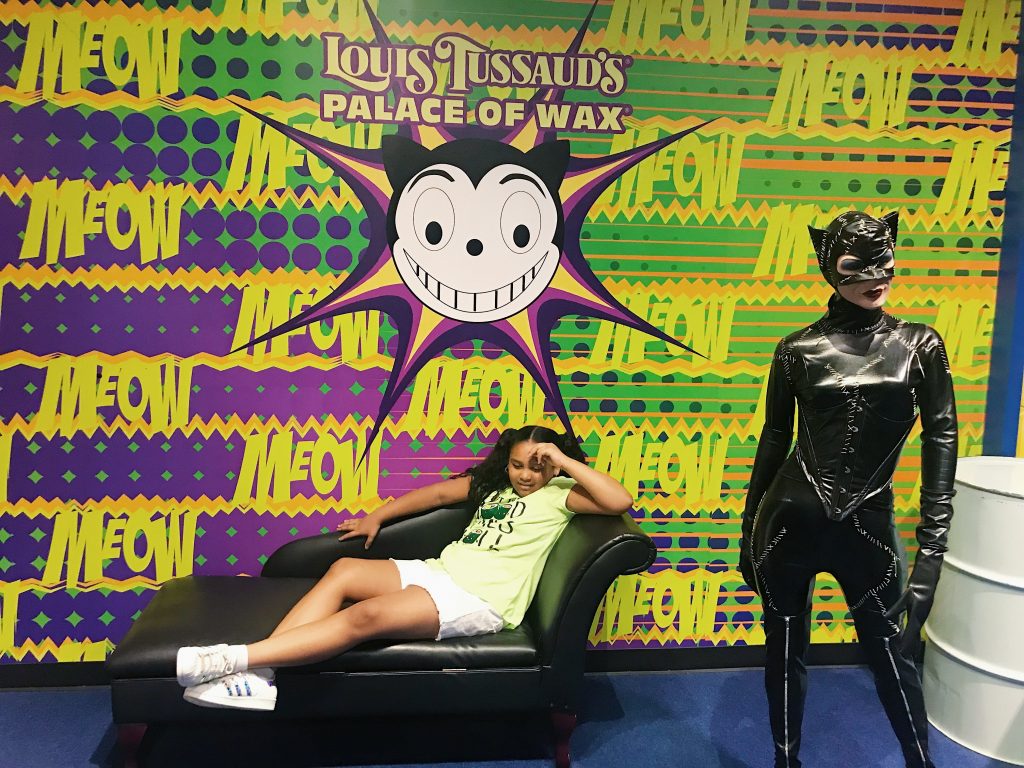 Now I perfectly understand how challenging it can be to purchase all five attraction tickets.
However, the combo ticket is truly more economical.
If it's your family's first time going to Ripley's, here are my top 'must-see attractions and recommendations.
1.LOUIS TUSSAUD'S PALACE OF WAX
2. RIPLEY'S ENCHANTED MIRROR MAZE
3.RIPLEY'S MOVING THEATER
Some perks they offer are that cameras are allowed through the museum, free parking, children 3 & under are FREE!
Ripley's is the perfect location to have a great mom and daughter date this summer and all year round!
I would definitely suggest looking on their web page under our "promotions and events" tab to see what offers they currently have out!

We had an amazing time and so much fun that we can't wait to visit again REALLY SOON!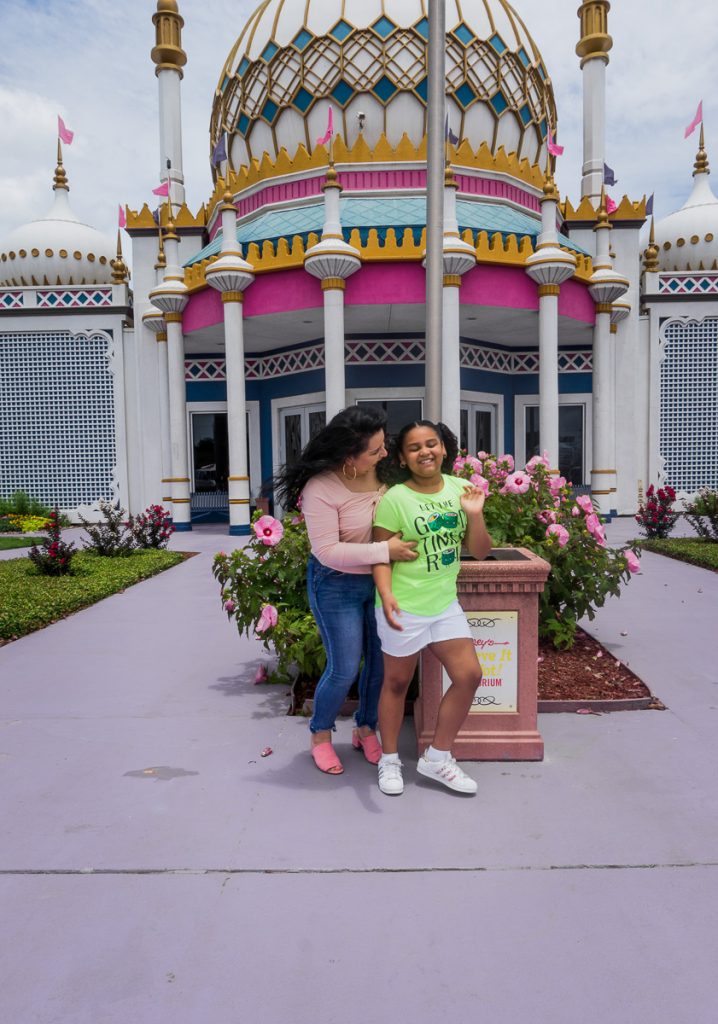 I was hosted at Ripley's Believe It or Not! through Visit Grand Prairie in exchange for media coverage. All opinions and thoughts are my own.