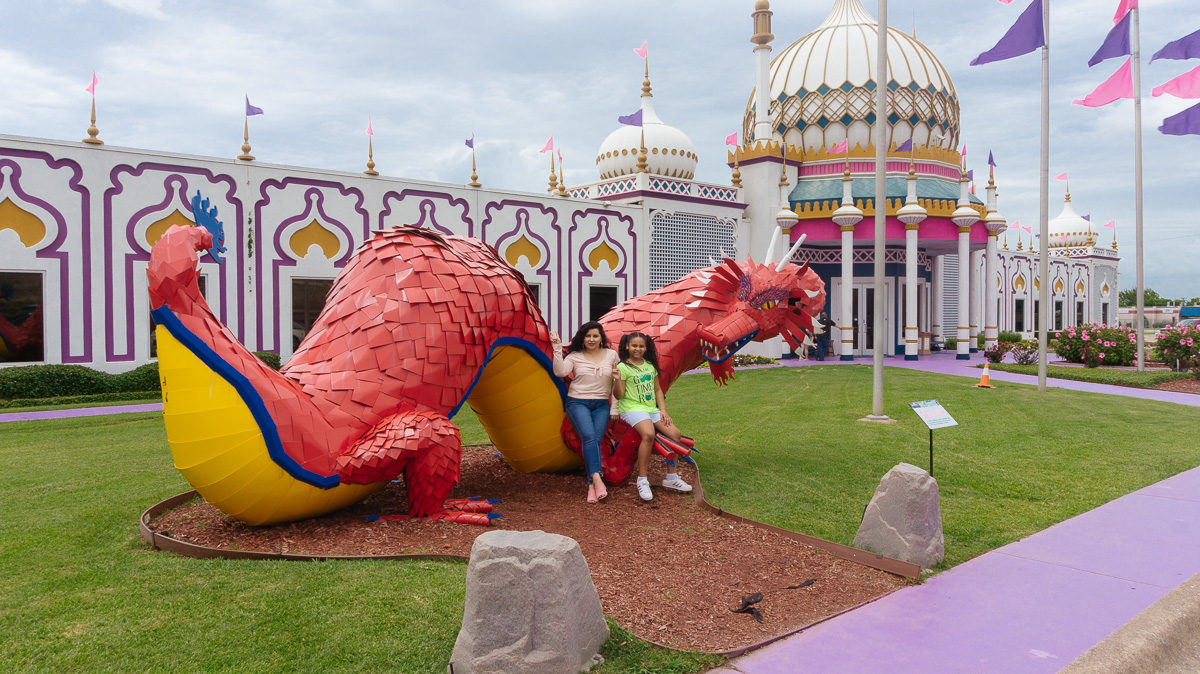 Summertime's here!
Of course, summer vacation needs activities to keep the kids occupied.
It can also be a little bit overwhelming trying to figure out what to do with the kids.

As single moms, we have to organize and plan what will work with our budget.
I recently talked with my daughter about what she would like to see, do or experience during the summer.
She really couldn't come up with anything, so I mentioned to her how about Ripley's In Grand Prairie? She really couldn't put together what Ripley's was. I said do you remember that big white, pink and purple castle looking on the side of the freeway when we go to Dallas? She instantly said, "Oh yes, yes!" I said, well, that is Ripley's.
She replied to me, "Yes, mom, I've wanted to go there."
I hadn't been to Ripley's Believe It or Not before, so my daughter and I were super stoked to visit them.

Ripley's Believe It or Not is so easy to spot on, whether you're driving east or west along I-30.

It will be almost impossible to miss since you see these huge scrap metal dinosaur figures and a large gorilla made of old car parts.
Ripley's Grand Prairie is asking that for your safety and theirs, masks are required at all times. They kindly ask that you refrain from arguing this policy. Upon entering a Ripley Attraction, you will immediately notice changes—from the precisely placed social distancing markers in line to reduced contact. 
Their ticket combos are the best way to experience everything at Ripley's. We got the ticket with all five attractions, and this combo saves you up to $65.