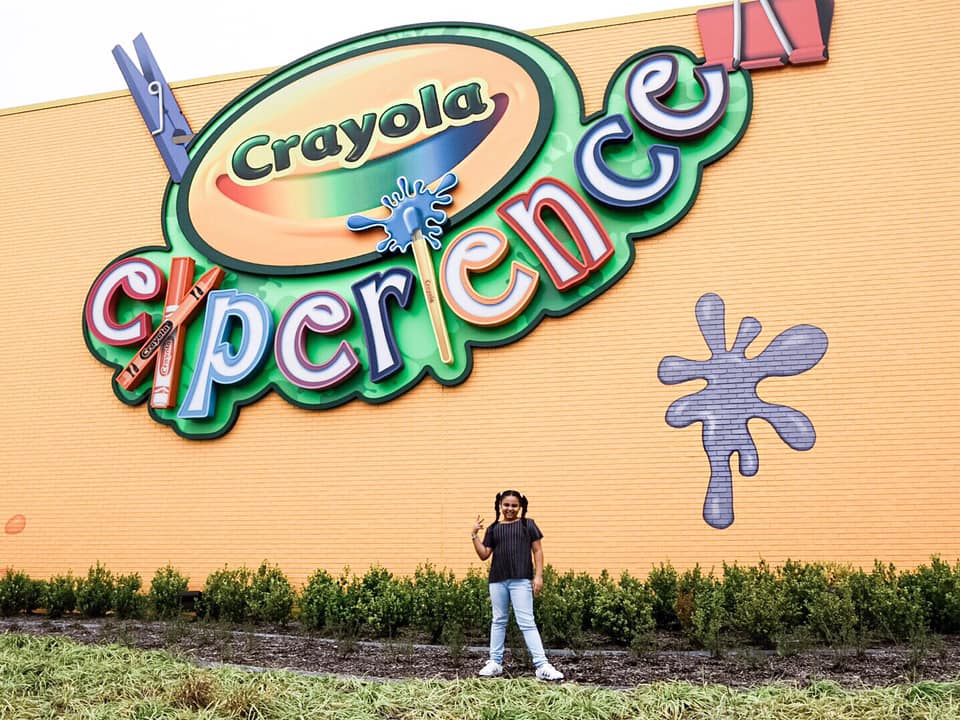 Have you had a chance to visit the Crayola Experience Plano yet?
I was a little doubtful about it for quite some time. I imagined it was only for toddlers.
Jailah and I decided to make our way and see for ourselves if it's worth it and also see if kids six and older can enjoy it.
As the name suggests, the Crayola Experience is a colorful attraction featuring exciting, hands-on fun.
The magic of Crayola comes to life for kids of all ages!
During our visit, we were able to confirm that Crayola Experience Plano can be fun for little and big kids.
Not only Jailah had a good time I was also able to enjoy the facility attractions as well.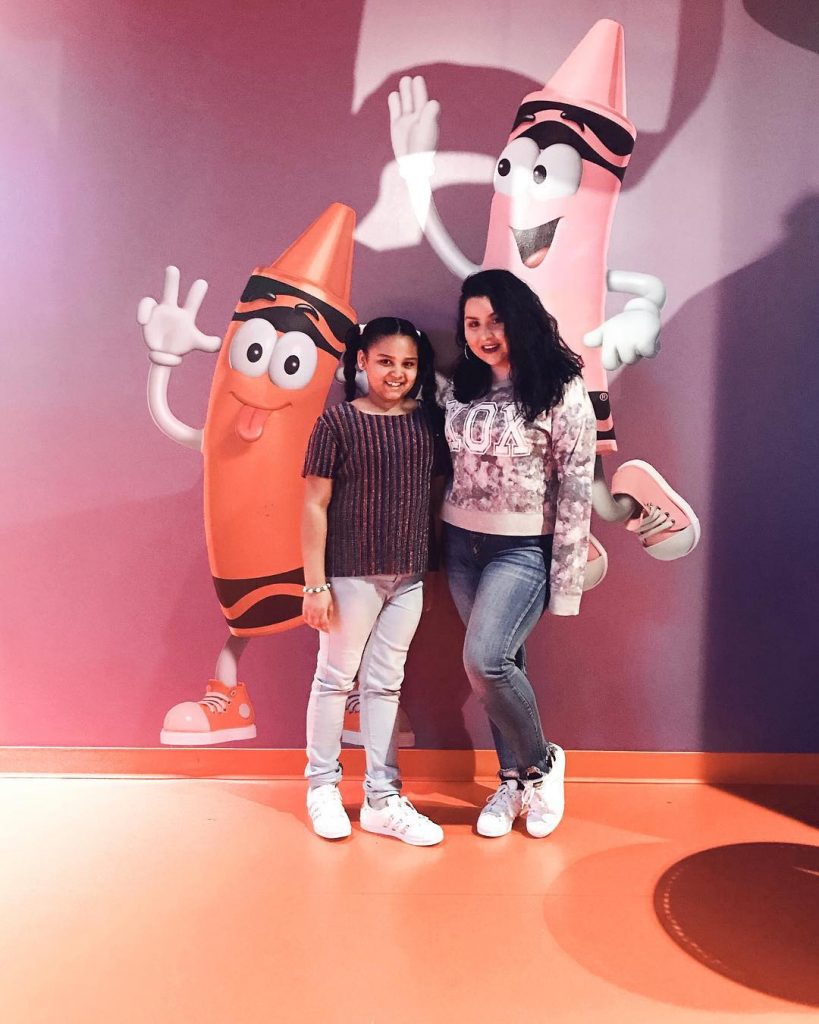 Right, when you come in, you will be welcomed with a clear bag with two tokens.
You can purchase more if needed.
When I noticed the tokens on the bag, I instantly thought, oh crap, we probably need to purchase tokens for all the activities.
Wrong!!
There are only three stations that need tokens.
I loved the Wrap it up station.
Here you get to personalize and print your very own custom Crayola.
I love the fact that you can select your language between Spanish and English.
Jailah is so into our Spanish language lately; therefore, she selected Spanish to do hers.
While creating your custom Crayola wrap, you can choose your fave color and put your name or whatever on the wrap sticker!
Now, how cool is that?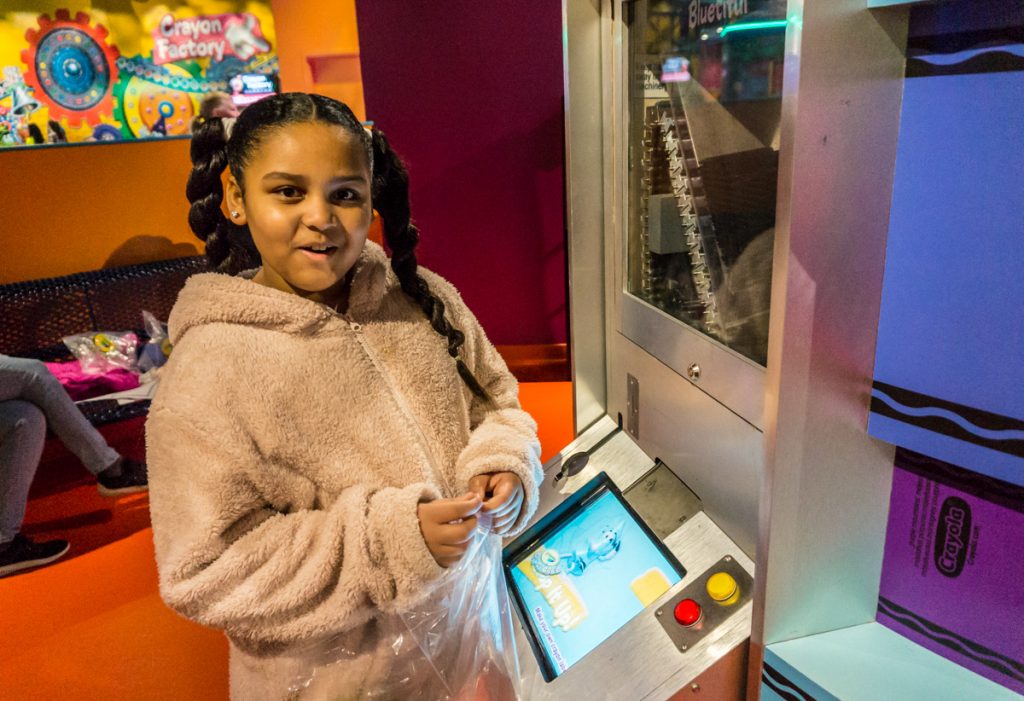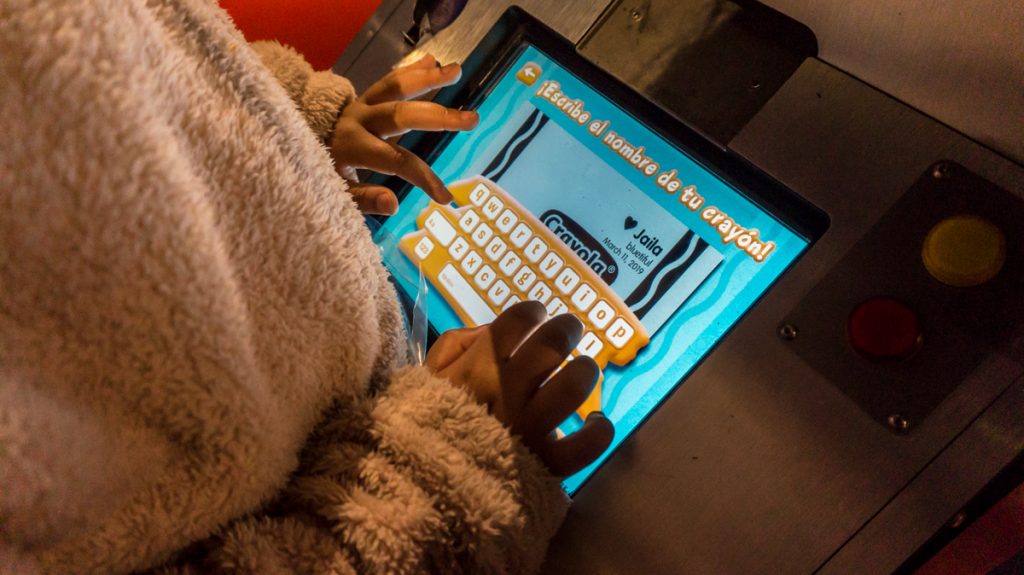 Honestly, in an era where technology has taken over the world, ourselves, and our kids (don't lie, you know your kids too), I never imagined my 9-year-old would have fun here.
We experienced stations like a room lined with tablets that let kids and adults bring their creations to life! You create your design or color a picture, then add special effects and watch it get projected on the wall after you are finished.
Another station Jailah loved was "Your Design."
She was able to design, scan, and digitally accessorize a fashion outfit or car while showing it off on a large screen. 
There are a couple of places to eat lunch or grab a snack inside the Crayola Experience. Unfortunately, we had other plans for dinner, so we didn't grab anything there.
We enjoyed our time at Crayola Experience Plano!
It's the perfect place where color, chemistry, and digital technology combine to create a one-of-a-kind attraction for little and big kids.
After you are done creating, playing, and even eating you can make your way to the Crayola Store and create your crayon box with any color you want! 
Ready to head to a Crayola Experience Plano?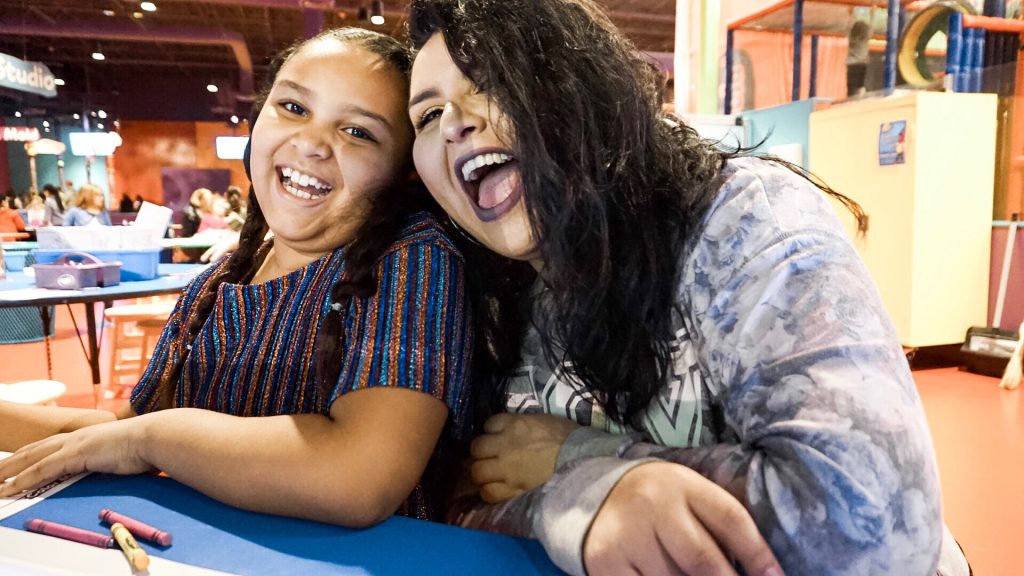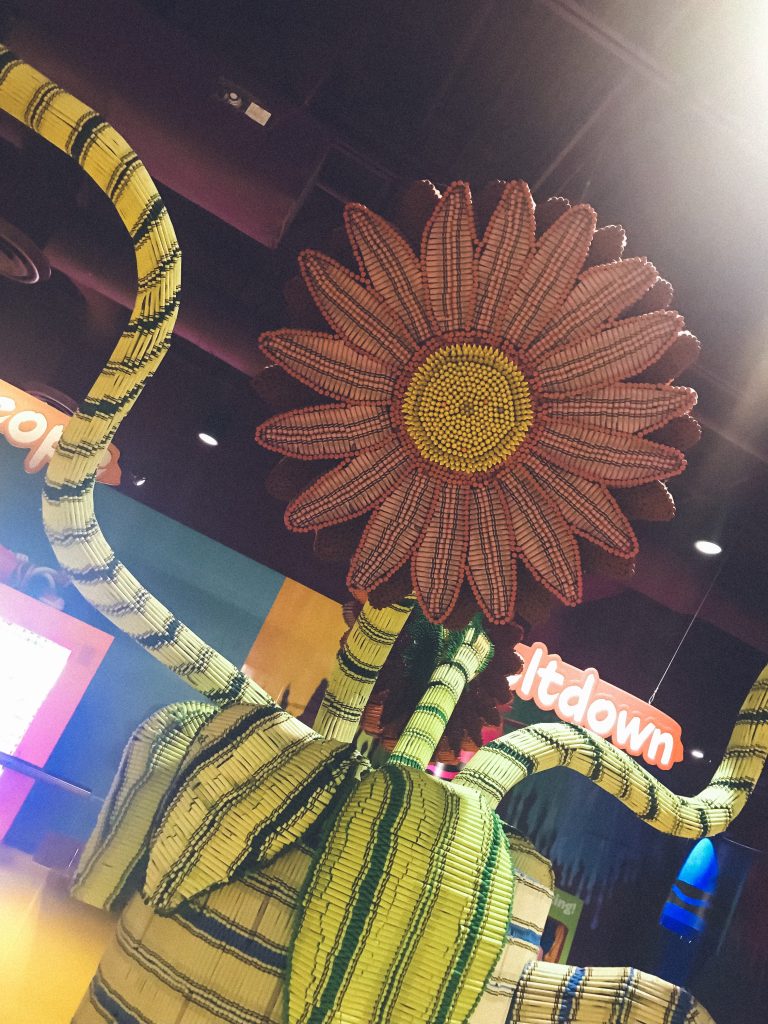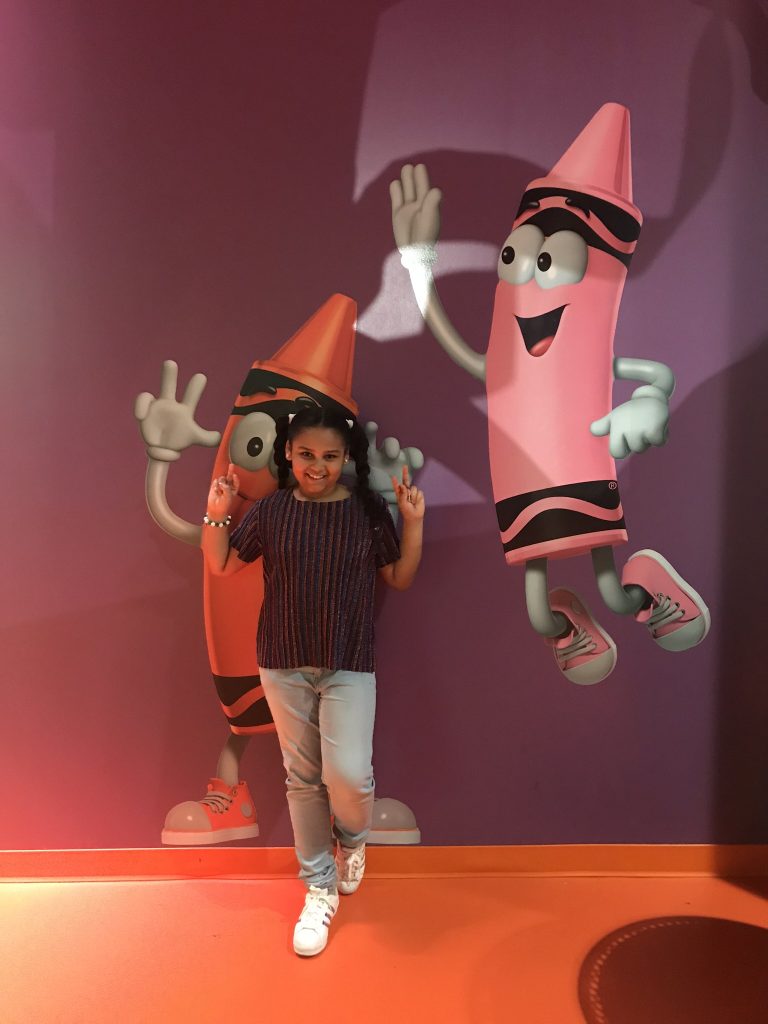 Location:
They are located in The Shops at Willow Bend.
Address: 6121 W Park Blvd Suite A100, Plano, TX 75093
When to Visit: Open daily, 10:00am-8:00pm
Cost of Admission:
General Admission (Ages 3+) Web General Admission (Save $3.00 and skip the ticket line!)
Online Sale Price: $19.99
Kids under 2 are Free
Annual Pass: $29.99 plus tax per person