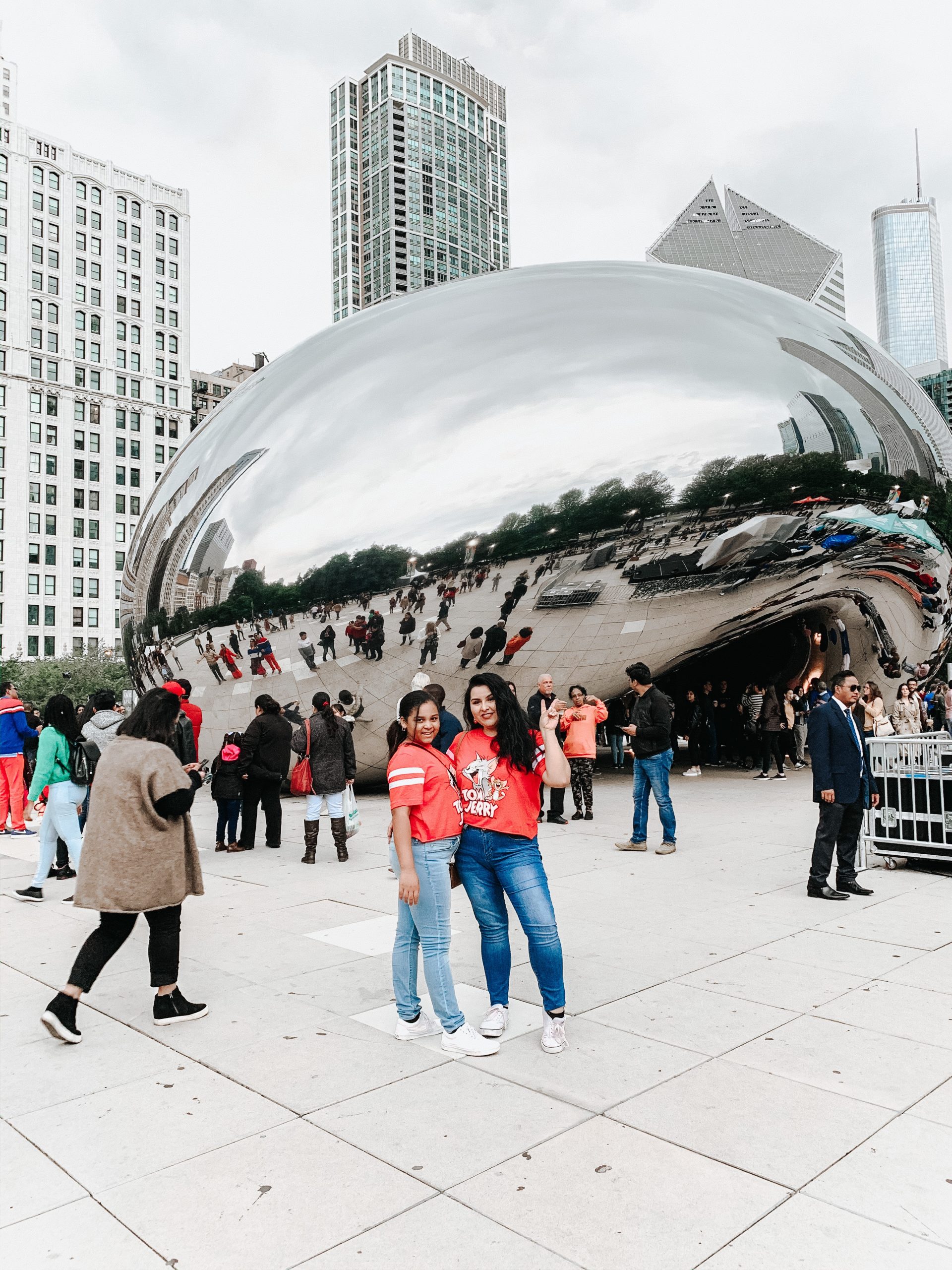 We finally made it to Chicago, Illinois. This state has been on our travel list for quite some time, but we just have not had a chance to go until last October.
You all know our love for travel, and being a single mom shouldn't stop you. Although I know, it can be challenging, but if you make it a priority, you can make it happen. We spent two full days in the Windy City, and we loved it. Since it was our first time visiting Chicago, I wanted to do as much as we could in 2 days, so I had a small "must-do" list.
We love to explore new cities, so continue reading to see where we went, what we did in 2 full days, and how you can enjoy Chicago as a single mom.
Flight
We flew Spirit Airlines because we found such a fantastic deal and simply couldn't pass it up. Jailah and I have flown Spirit Airlines several times with no issues at all. Again, the airline explains everything from baggage fees, extras, and even boarding pass costs on their website. If you genuinely take a moment to read the information, you should have no issues. Remember, there won't be any amenities on board, and you won't be served any complimentary food or drinks; but the fares are often very low, and the planes are relatively new. Again, it is almost 2020, and to me, this is not a huge deal. As long as I get from point A to point B, it works perfectly fine.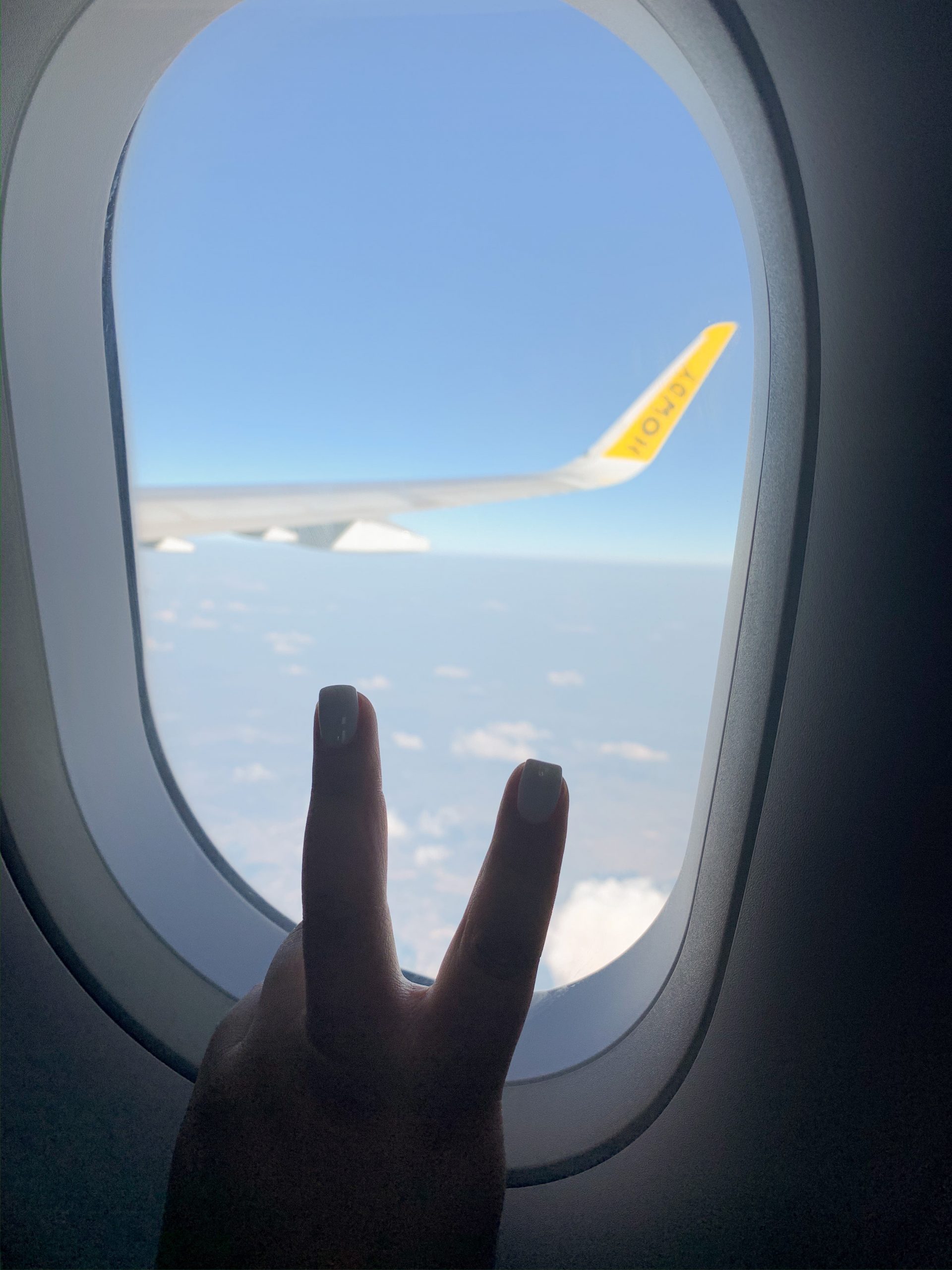 Transporation
I did not rent a car for this trip. I was debating whether it would be a good idea or not. I kept asking around and reading everywhere that parking was very high in the city. As a single mom, you know that was not going to fly with me.
Finally, after lots of research, we decided not to rent a car. Chicago's public transportation system is one of the largest you'll come across in the US. It's highly convenient to get around. We opted to use the train from the airport. I must admit it was a bit scary. We missed our stop because I didn't fully research where to get off ????. We also used ride-shares and walked!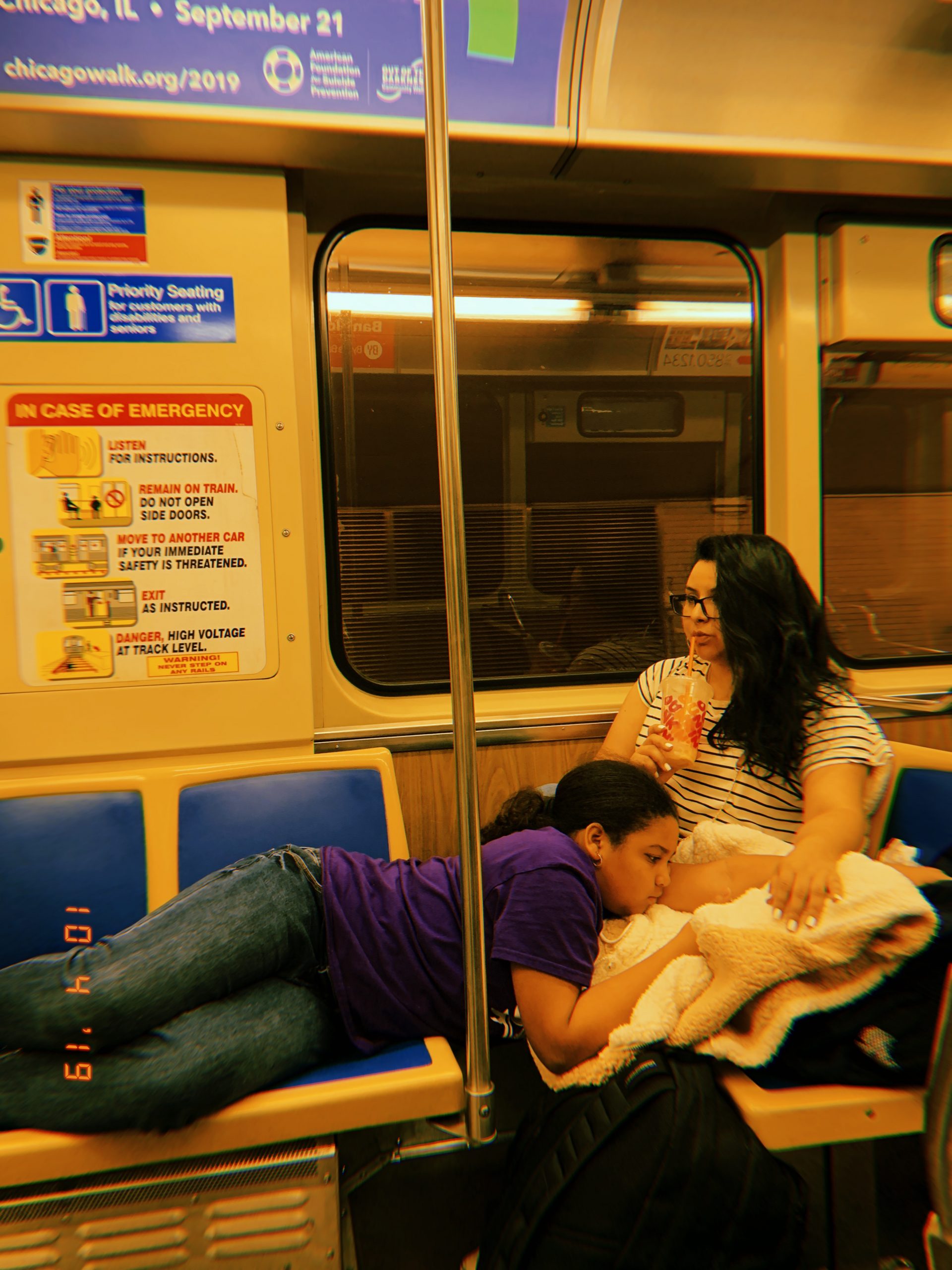 Hotel
I decided to stay at the Holiday Inn, Chicago-Mart Plaza River North. The rooms were decent in size, with great views. We stayed in a room overlooking the Chicago River, and it was terrific. The hotel is unique because you arrive and need to go up 15 floors to the reception desk. We didn't utilize any of the amenities but the pool. We felt safe and had a great stay there for sure.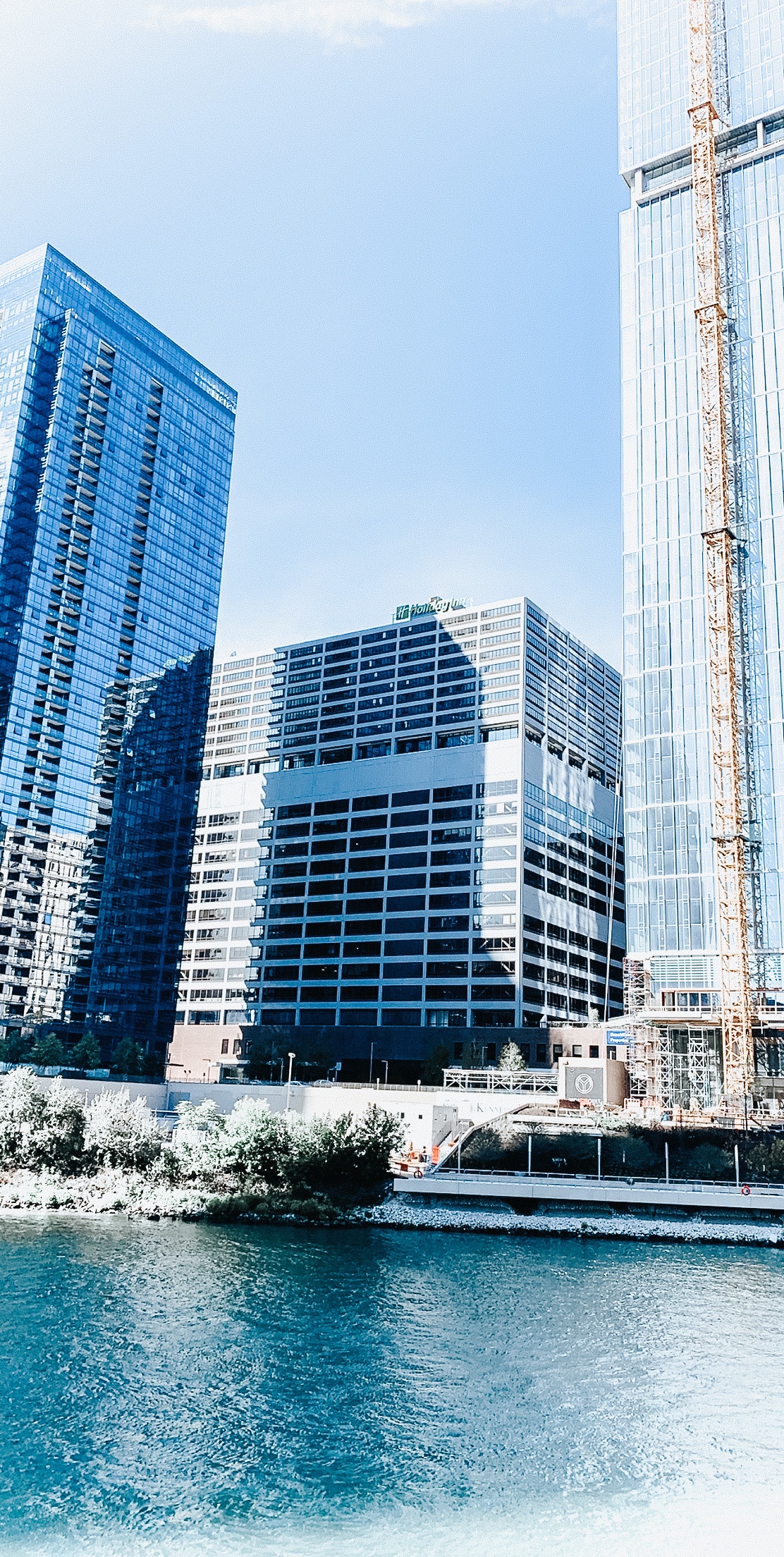 https://lifeassayra.com/wp-content/uploads/2019/12/3e4863d075a34ee8861bca367df3ceb6.mov
(View from our room)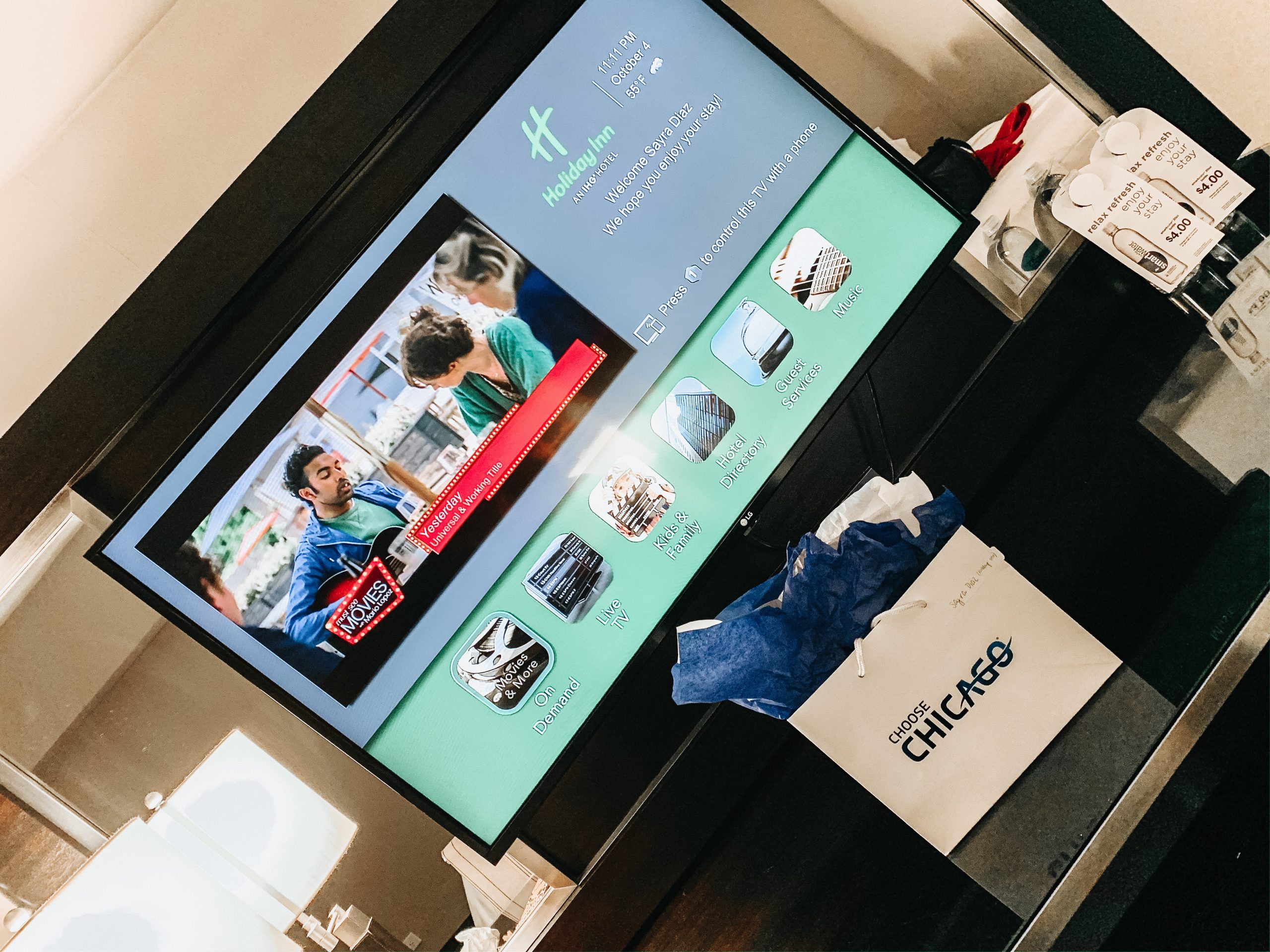 Day One
We slept in a little on that day. We arrived kind of late the night before. We walked and headed out for breakfast at Yolk River North. This is a great brunch and breakfast spot! The wait wasn't long. We loved the food more in Chicago than back home in Fort Worth.
After brunch, we headed back to the hotel to get ready for our first activity of the day.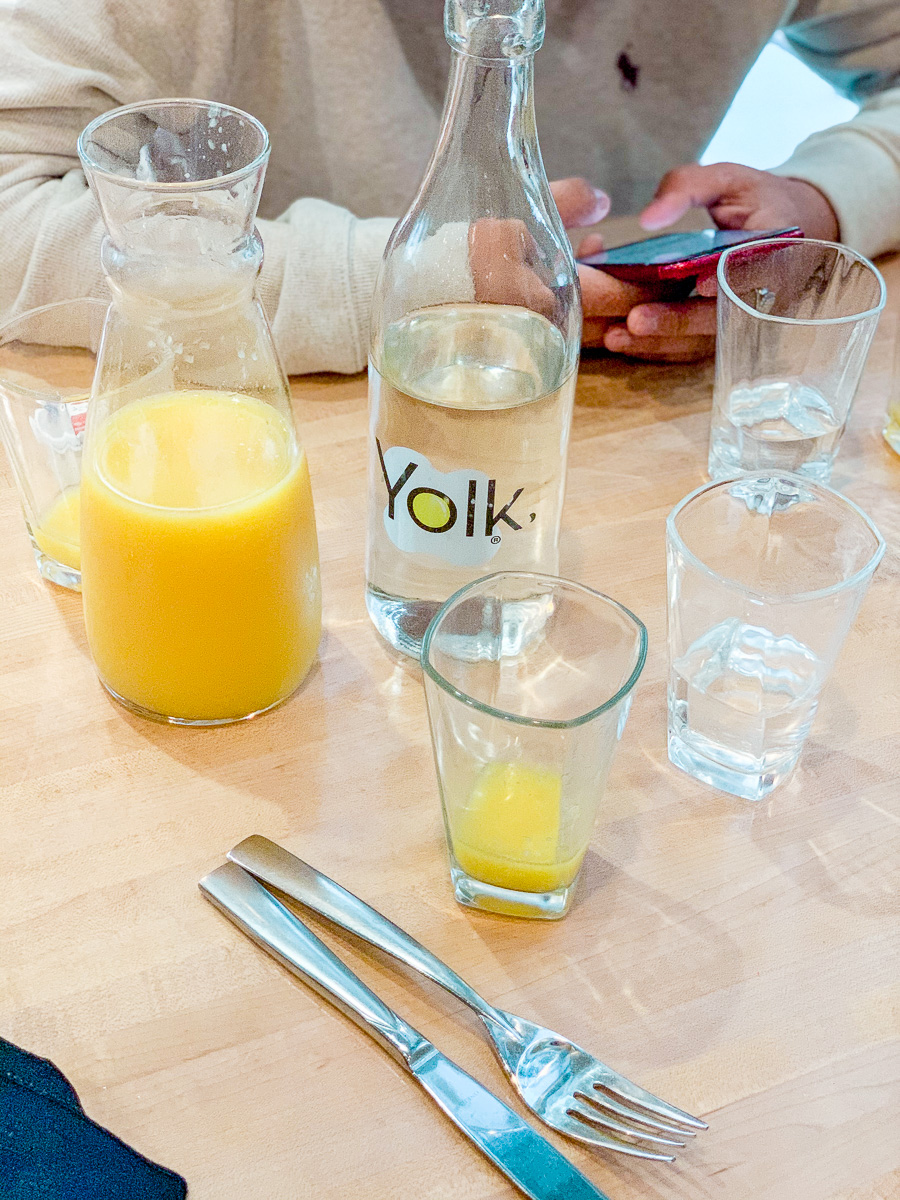 Bobby's Bike Tour
I booked a bike tour, guys!! I was terrified about this one because I just didn't know what to expect from my daughter. You all know she tends to get a little grumpy here and there. Since I knew we had only two days to experience the city and it was going to be impossible to see all the major and must-do attractions; so I decided to book the "Chicago's 'Greatest Hits' Bike Tour" from Bobby's Bike Hike. The tour was 2.5 hours and about 6 miles. We experienced the city's most popular attractions, rolled into one memorable activity. We learned so many facts about the city.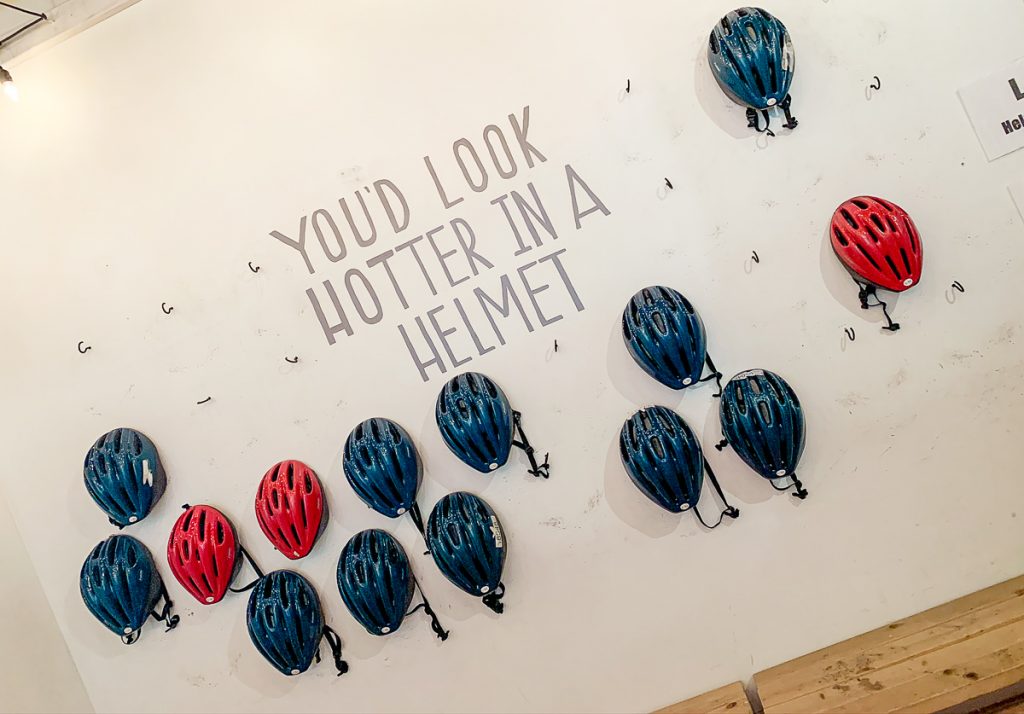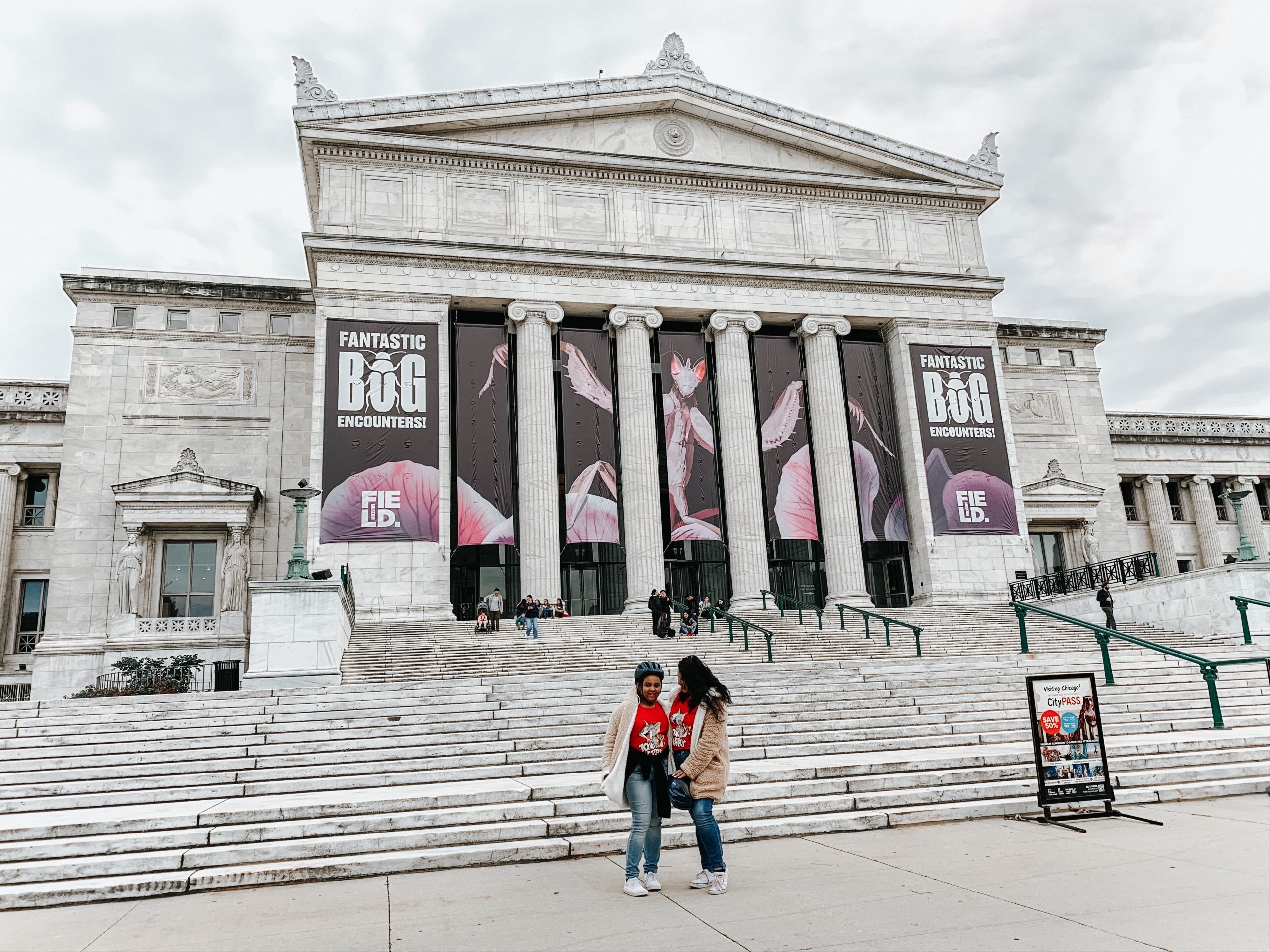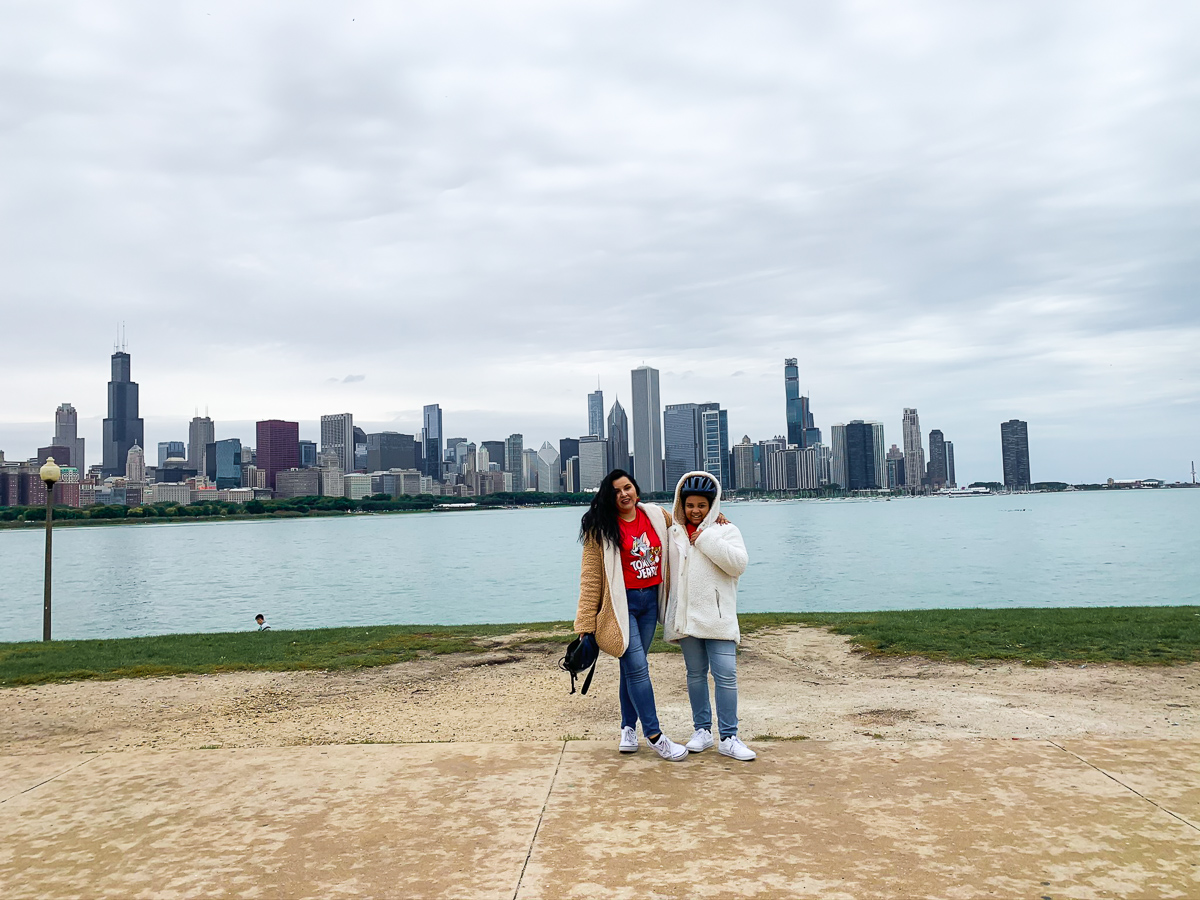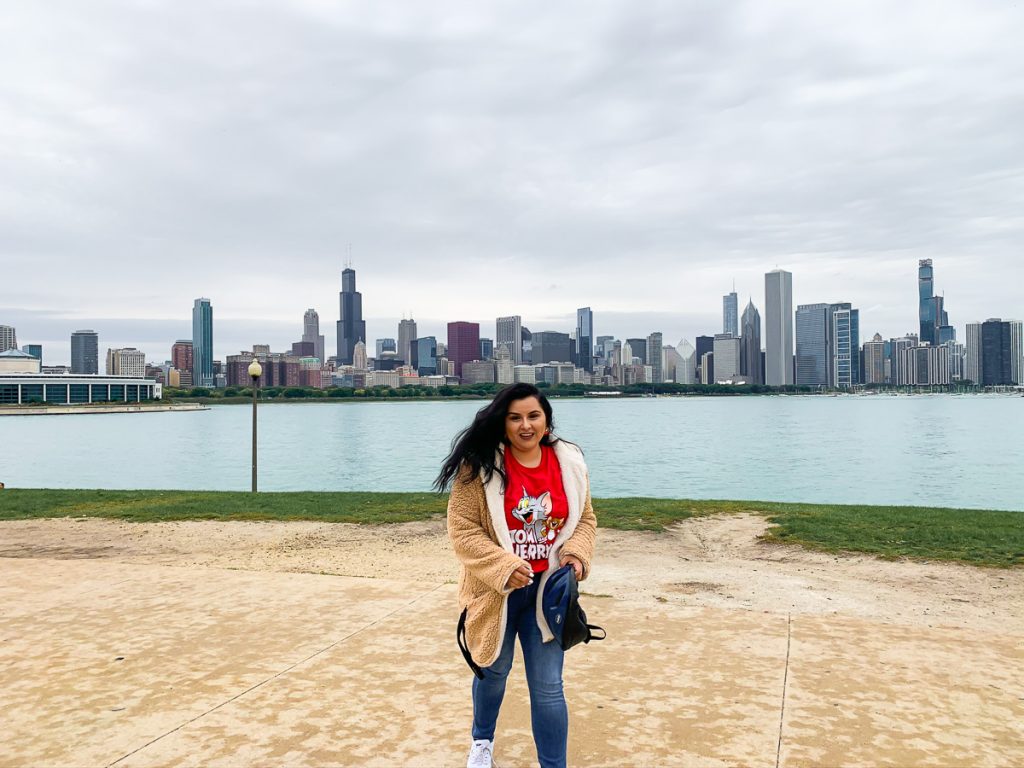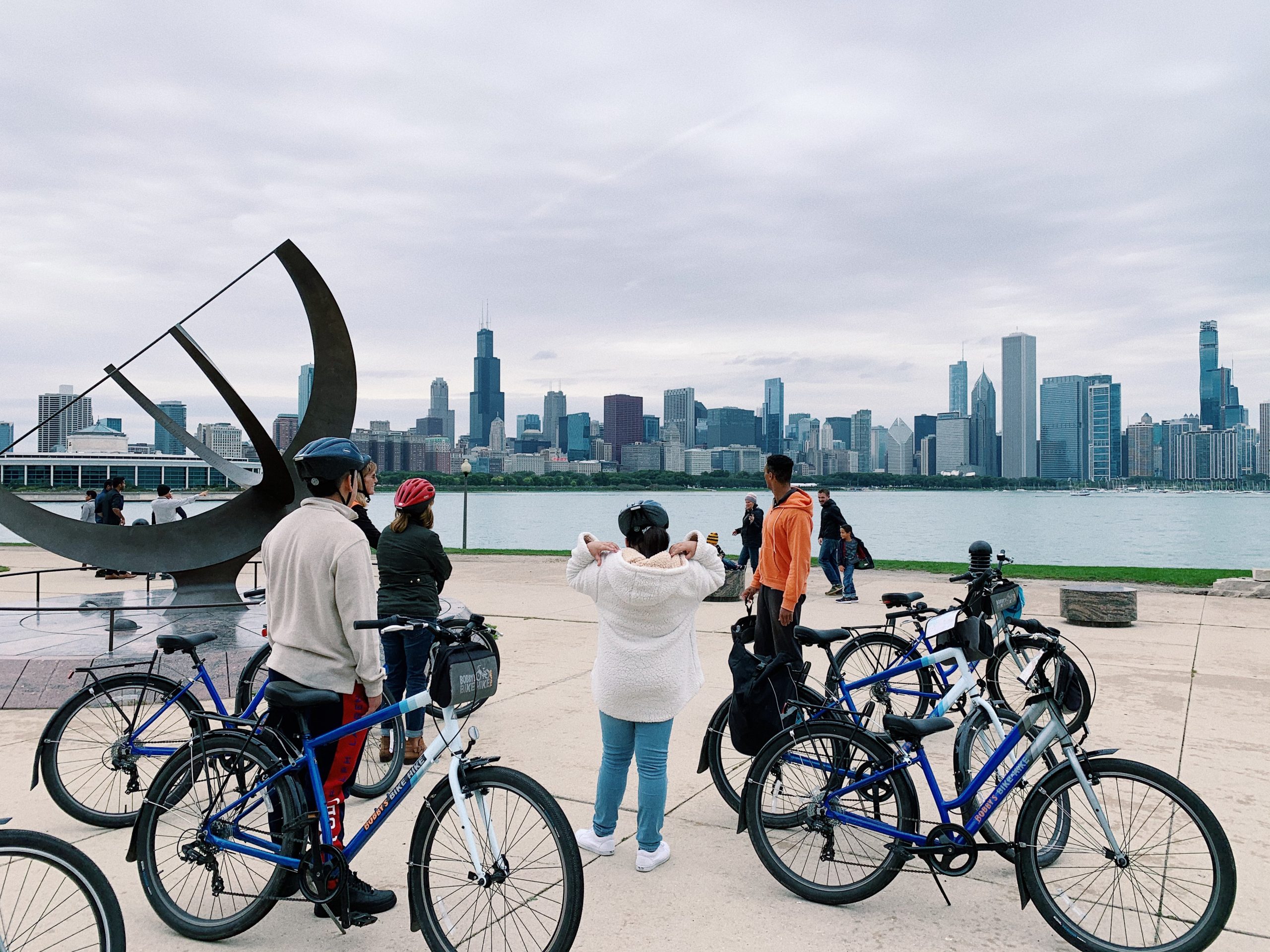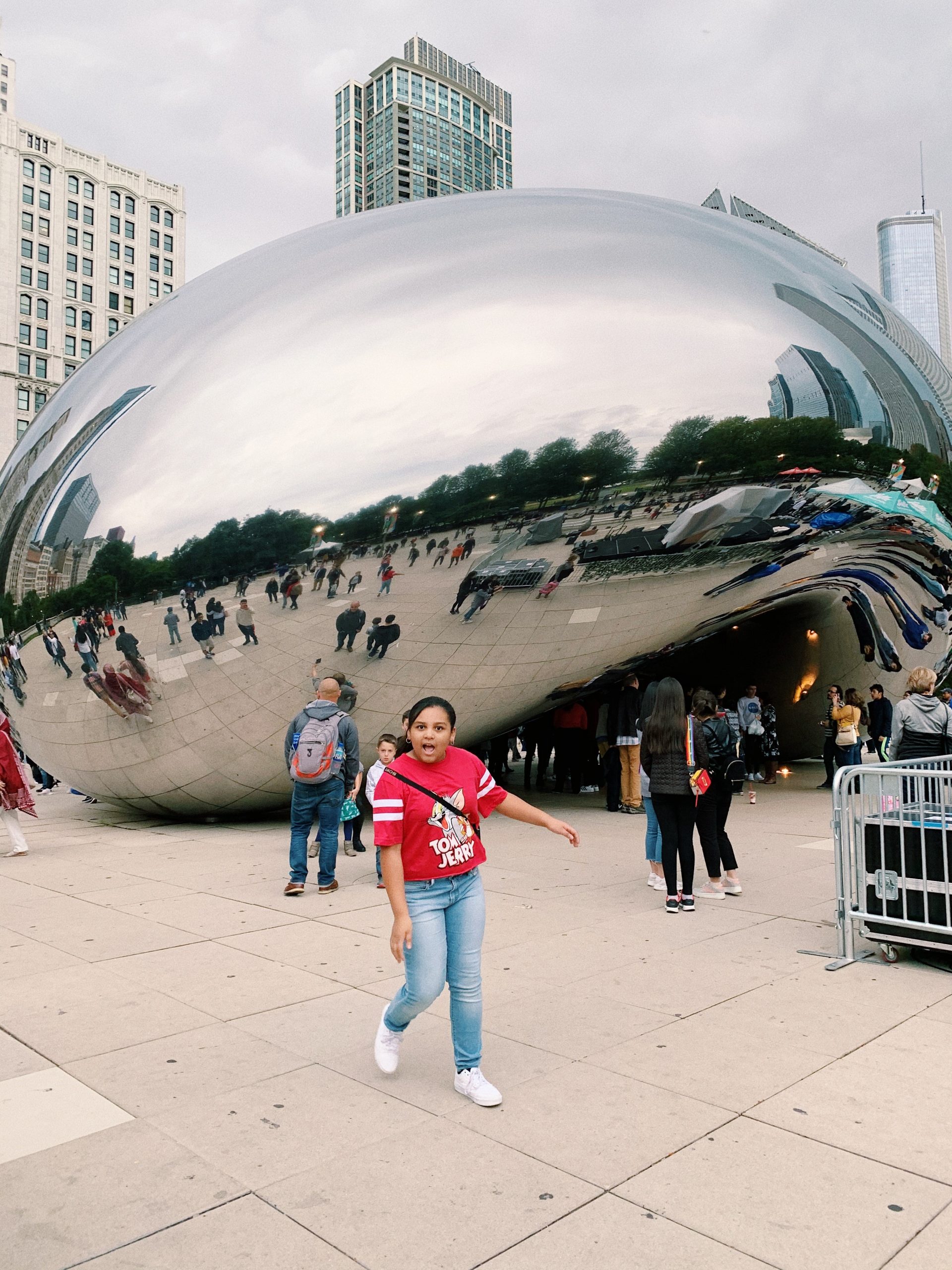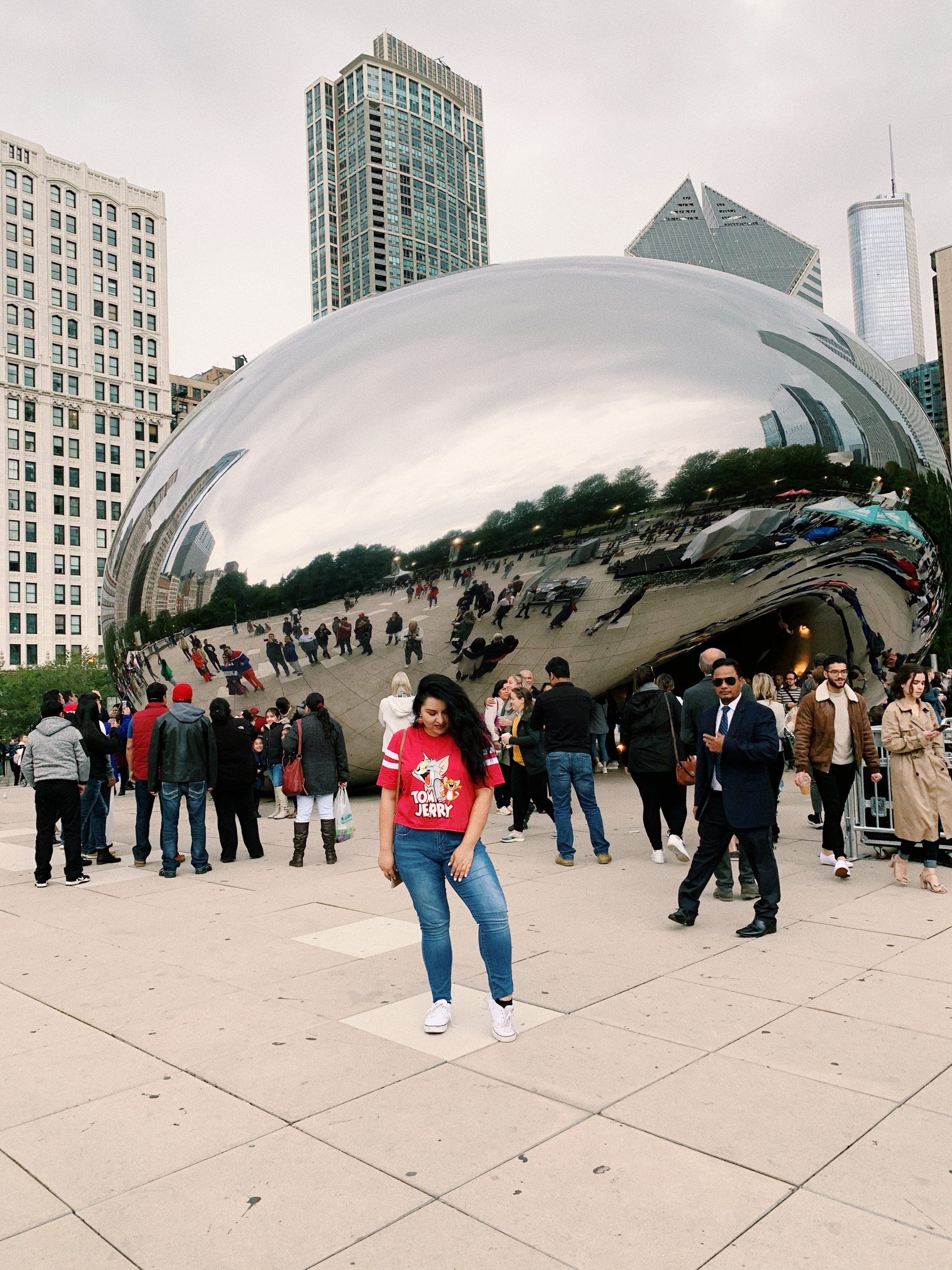 Lou Malnati's Pizzeria
After our tour, we headed over for dinner at Lou Malnati's Pizzeria. We went to the Gold Coast location. First time eating Chicago deep dish pizza! The sauce is so rich and full of beautiful flavors. We got a pepperoni, with one side, half pepperoni, and jalapeños. Go here for all you Chicago deep-dish hopes and dreams for sure! The restaurant is bustling, so make sure you don't come here, super, super hungry. You do have to wait for the food a little while, but it's certainly worth the wait. The service was impeccable, a must-go if you are in Chicago.
We didn't do anything after dinner; that night was cold and rainy.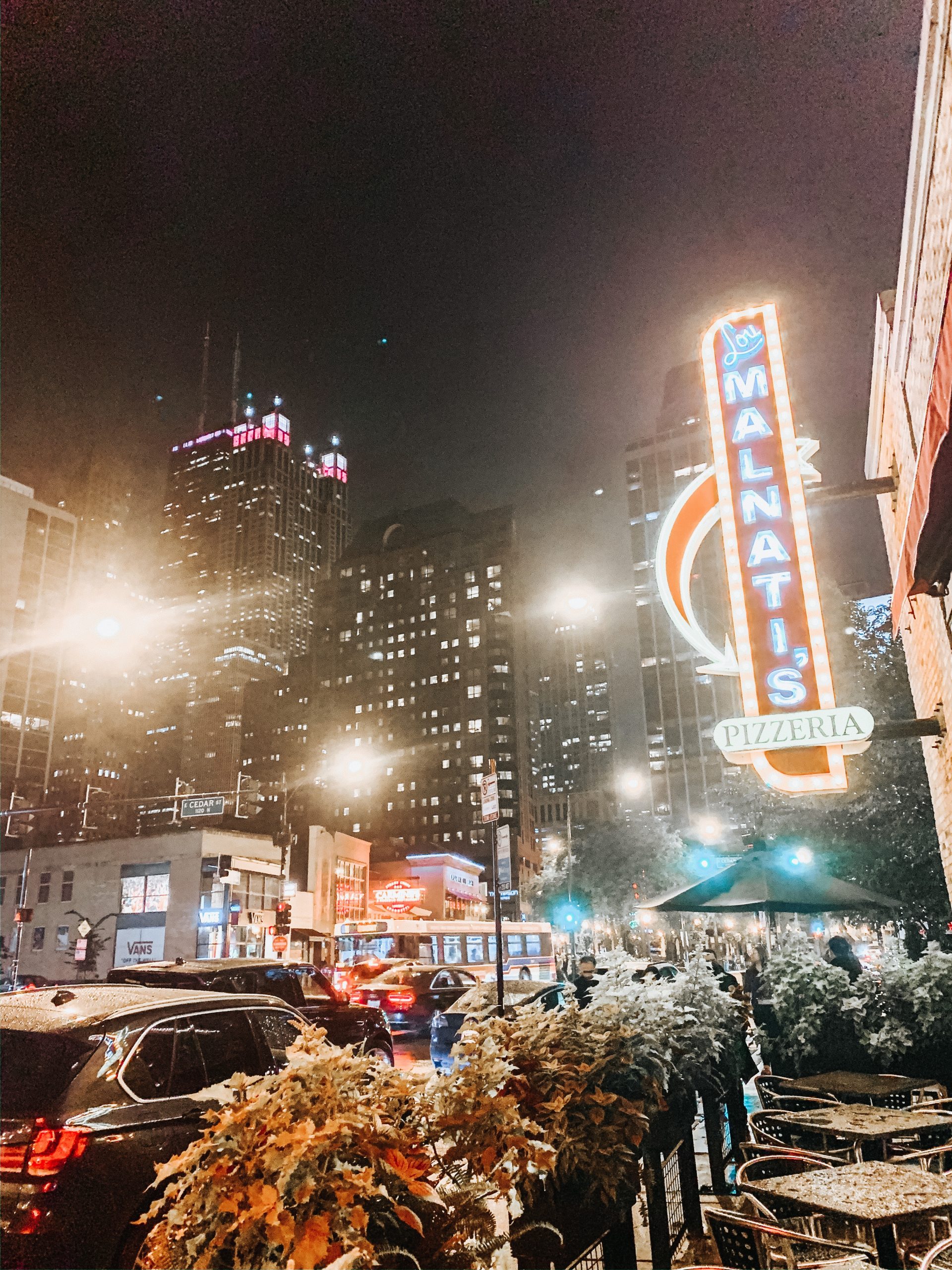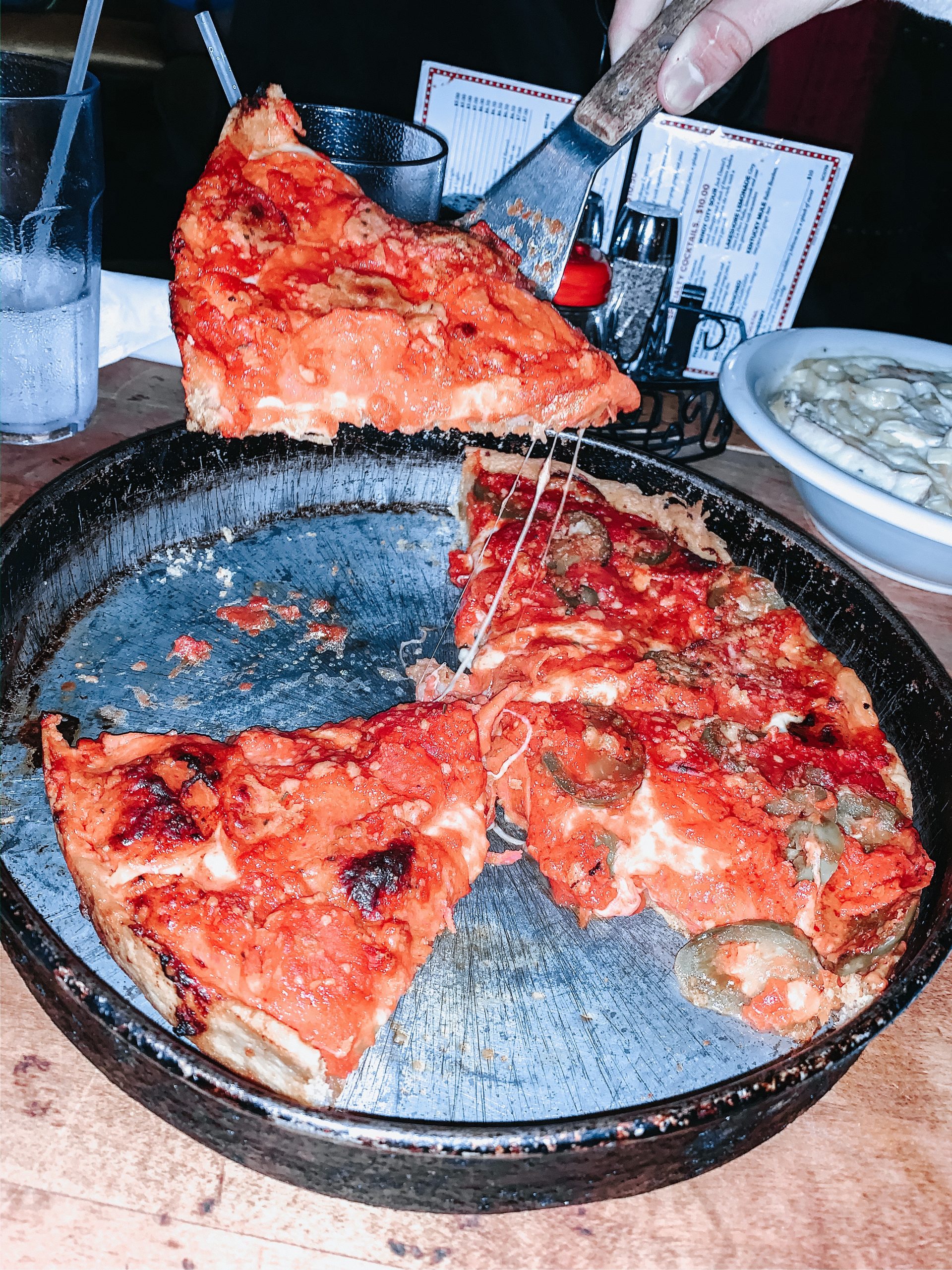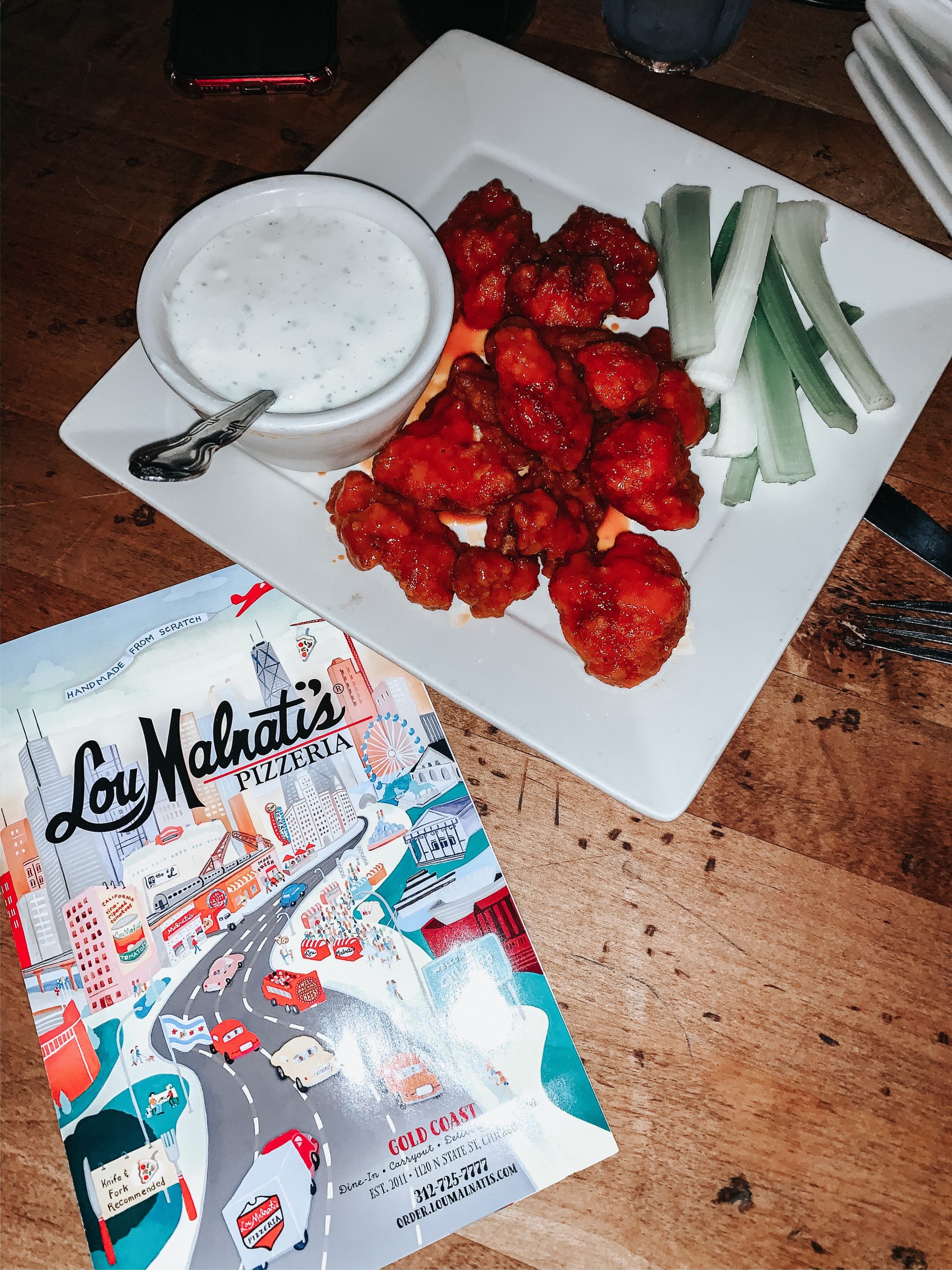 Day Two
This day we kept it chill. We slept in and then spent a little time at the pool. Finally, we made our way out and explored the area we were staying in. I knew I wanted to at least walk around the river, pass near the Iconic Chicago Theater, and stop by Navy Pier as well. I was kind of surprised my daughter walked for a pretty long time.
We arrived at the area where the Theater was, and I didn't even know there were so many places to shop.
Chicago has a lot of green space, public parkland, and a lot of it is close to the lakeshore. We took full advantage of it. We walked around the park and even lay down for a little since the weather was pleasant.
We finally made it to the Navy Pier after chilling for a little. We headed over to the actual pier and rode the Pepsi Wave Swinger. Navy Pier also has a children's museum, and lots of great restaurants to choose from.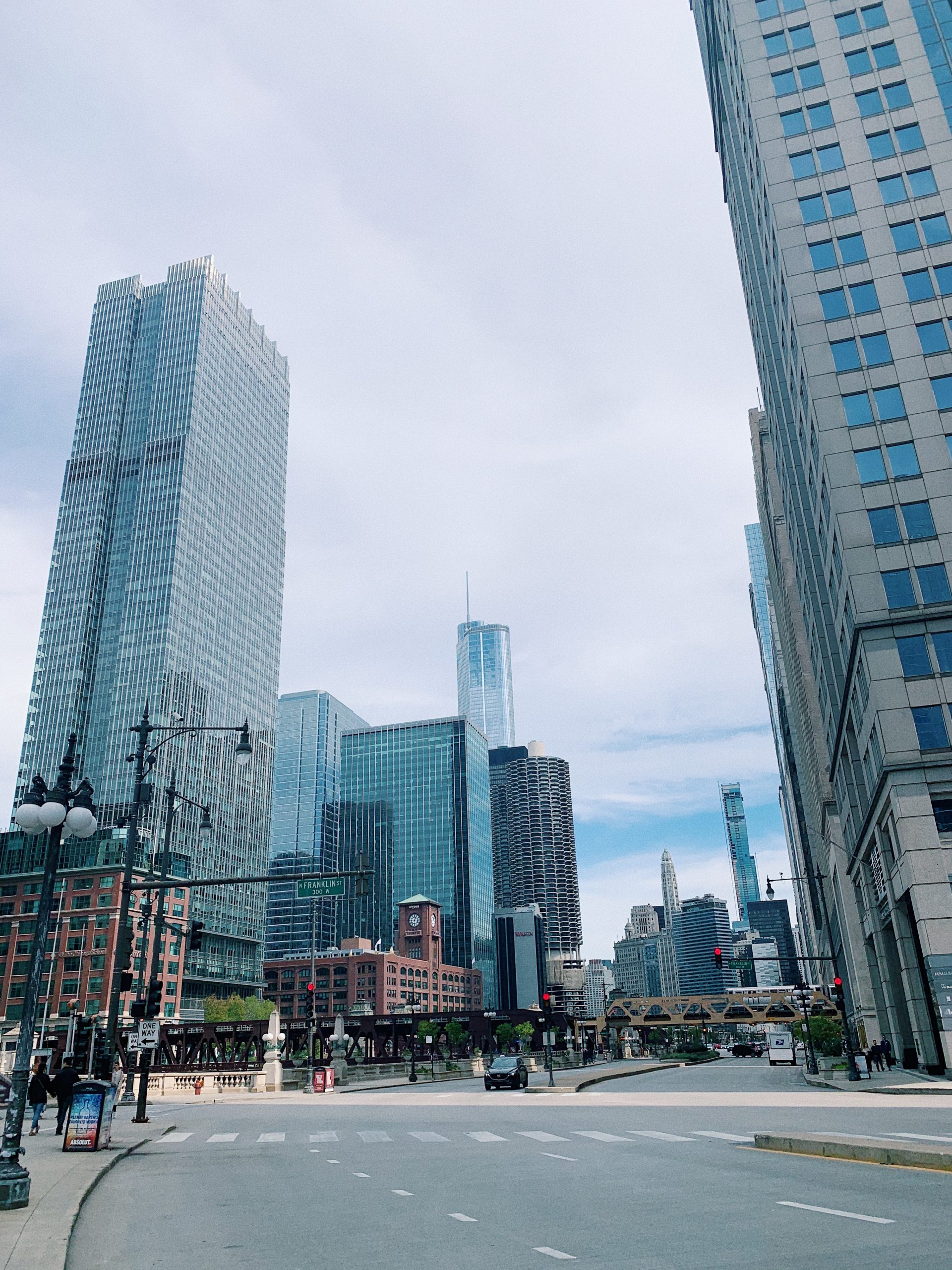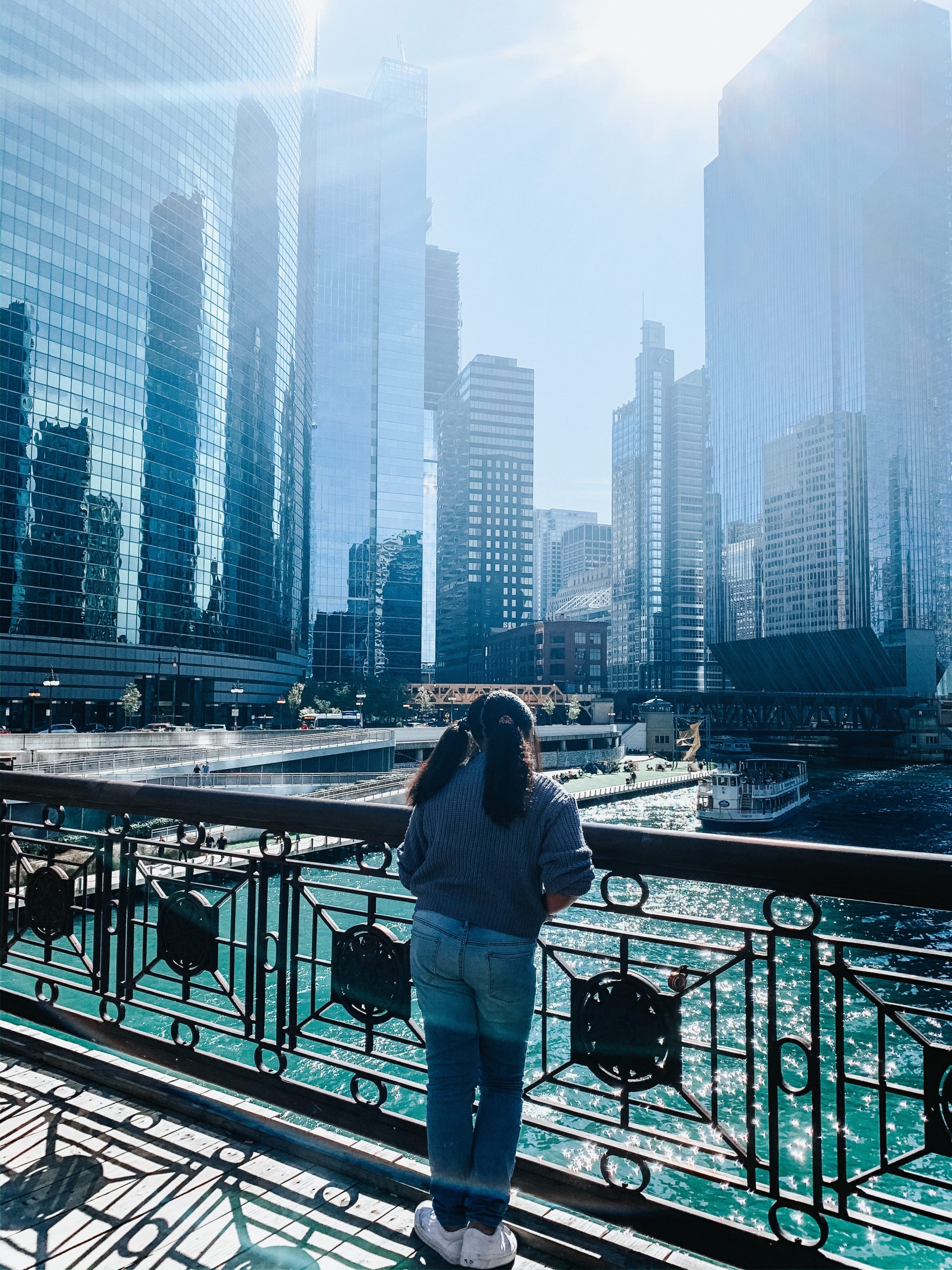 The Chicago Theatre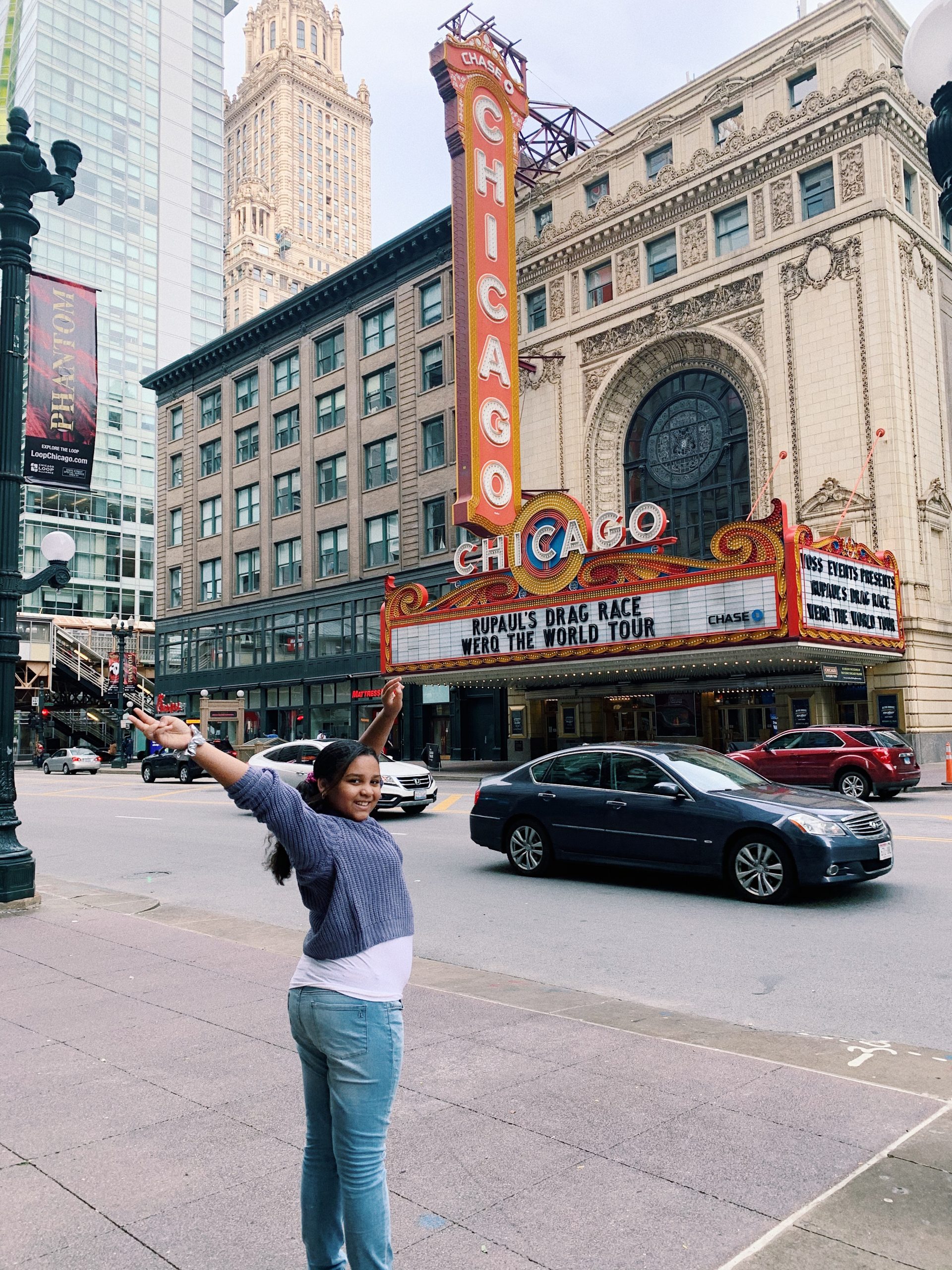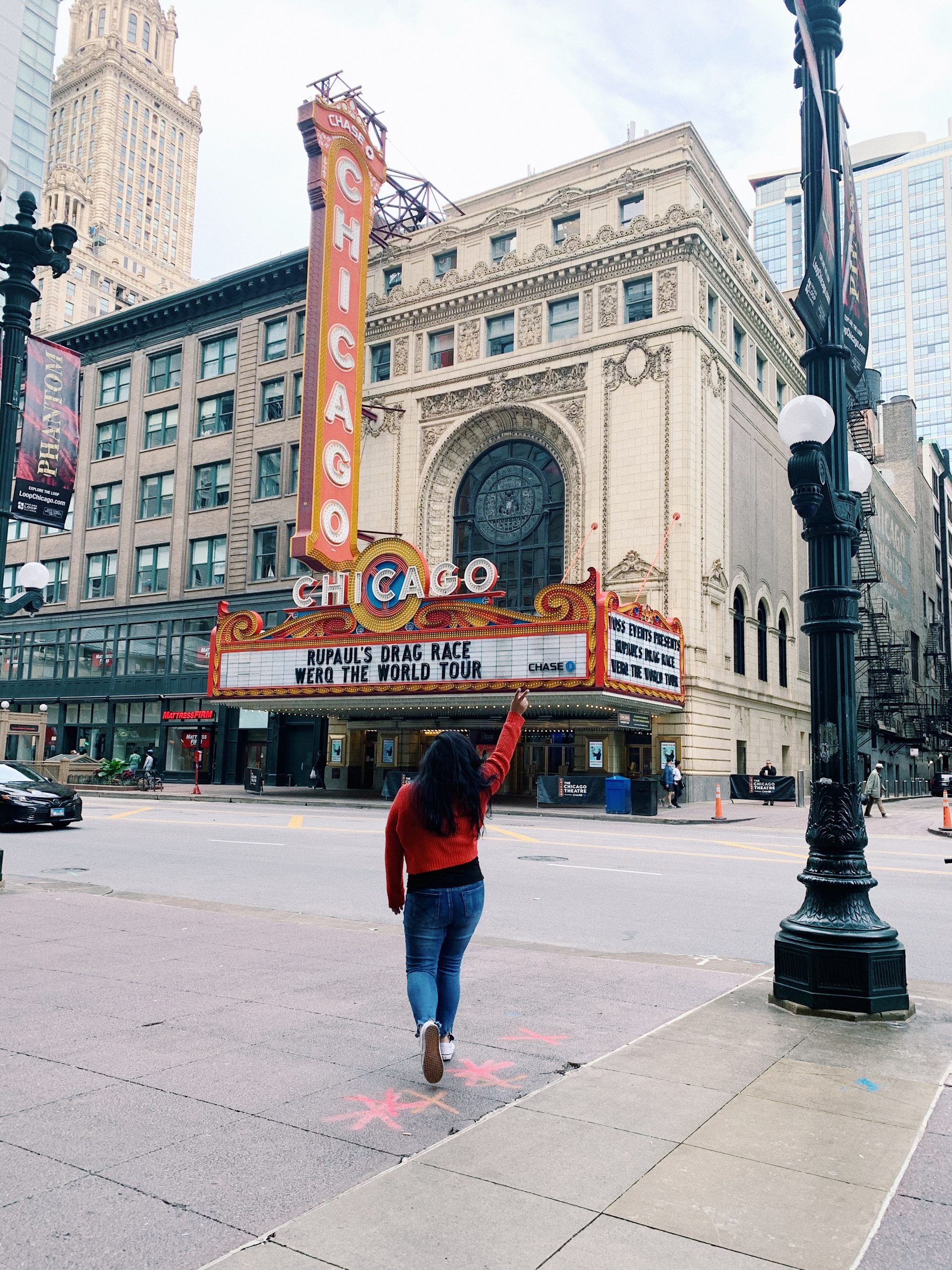 Navy Pier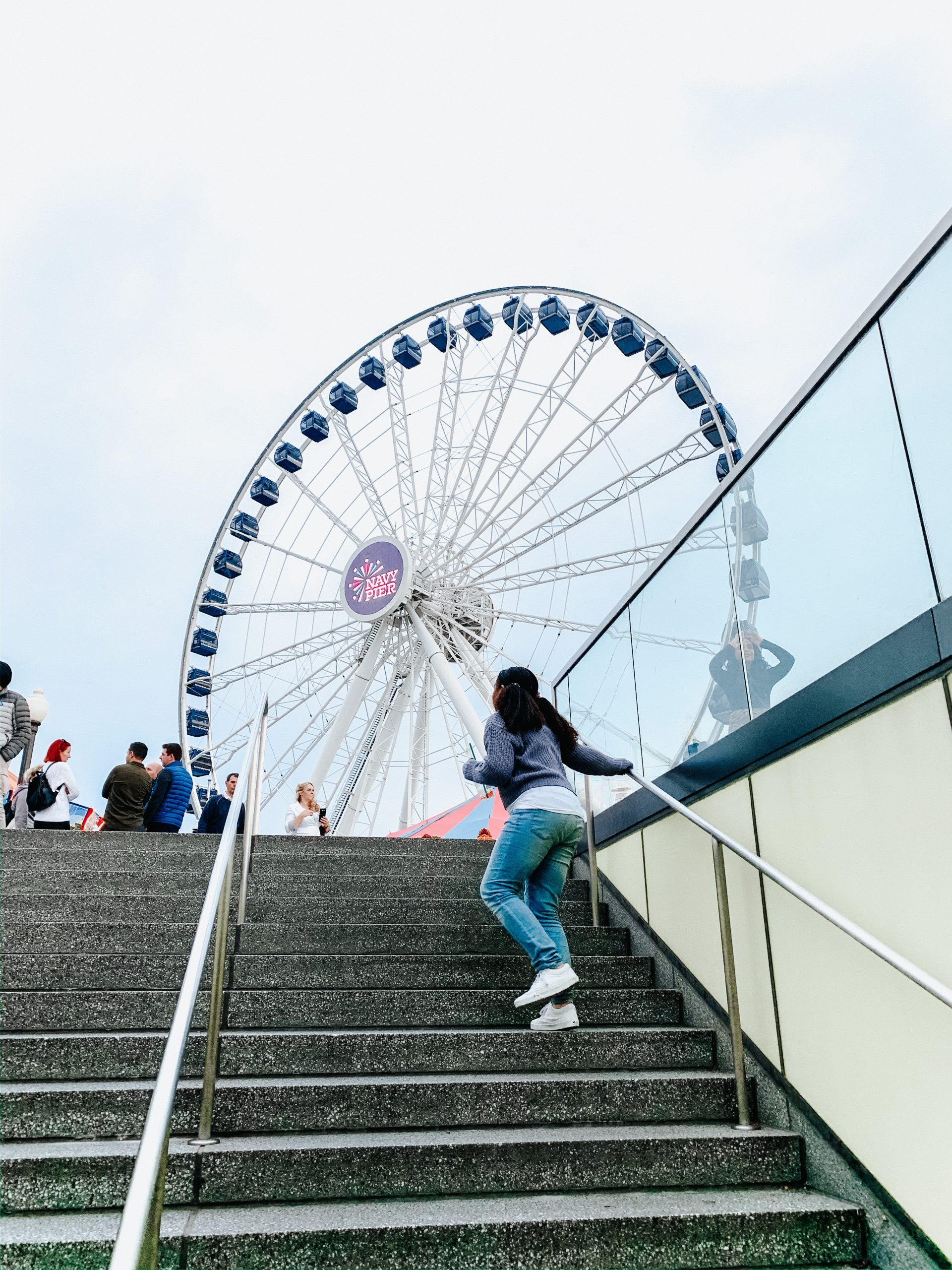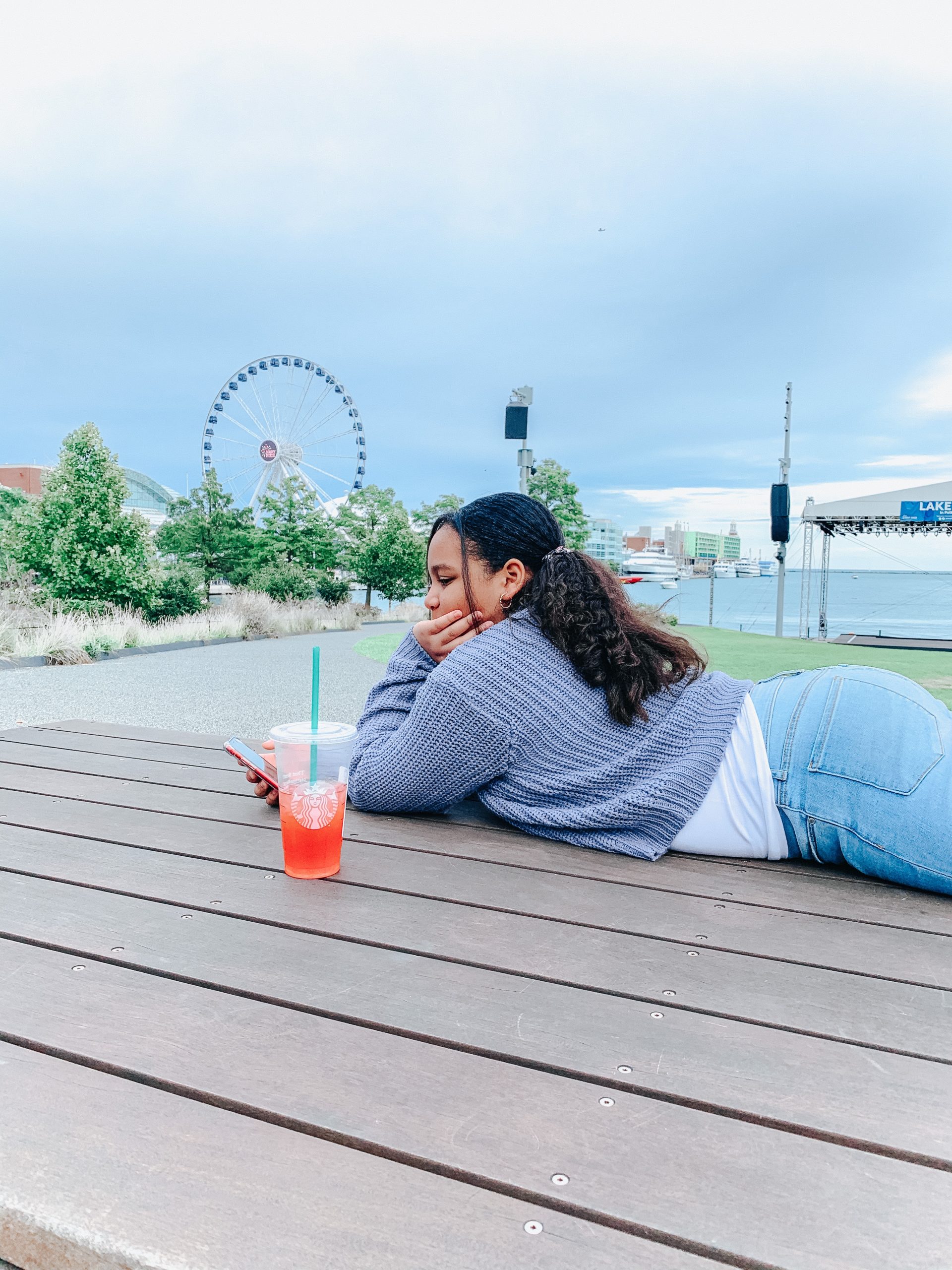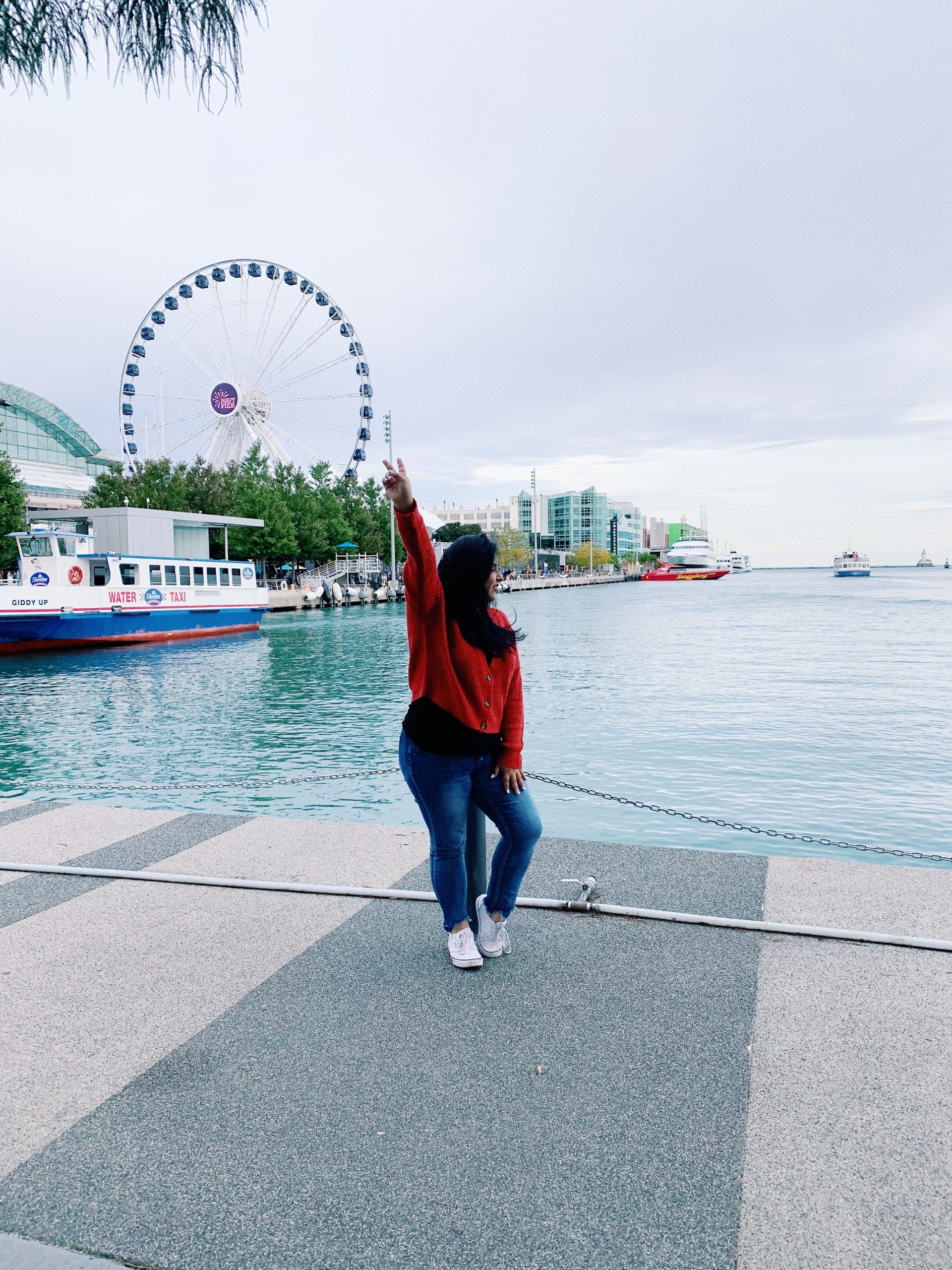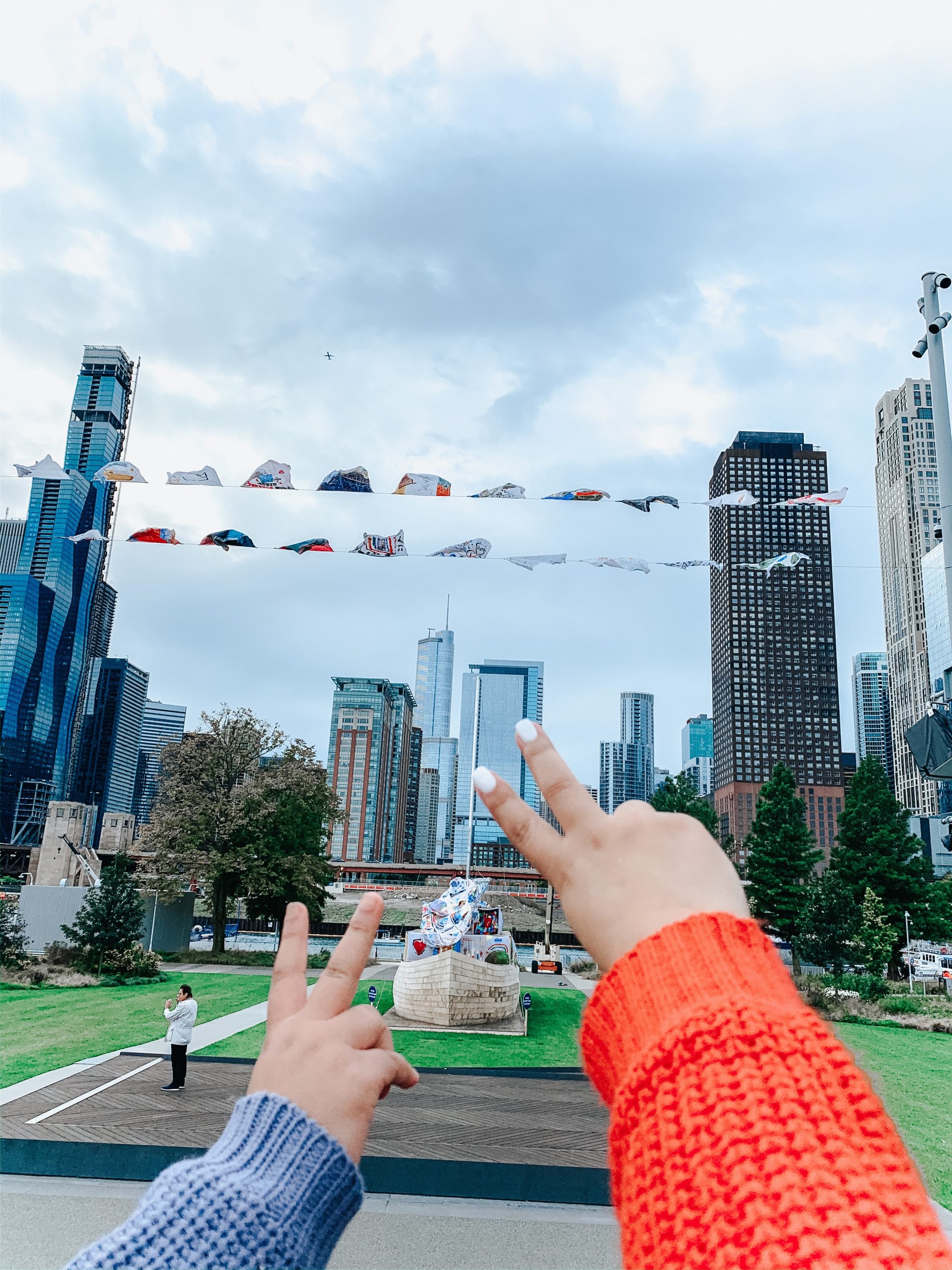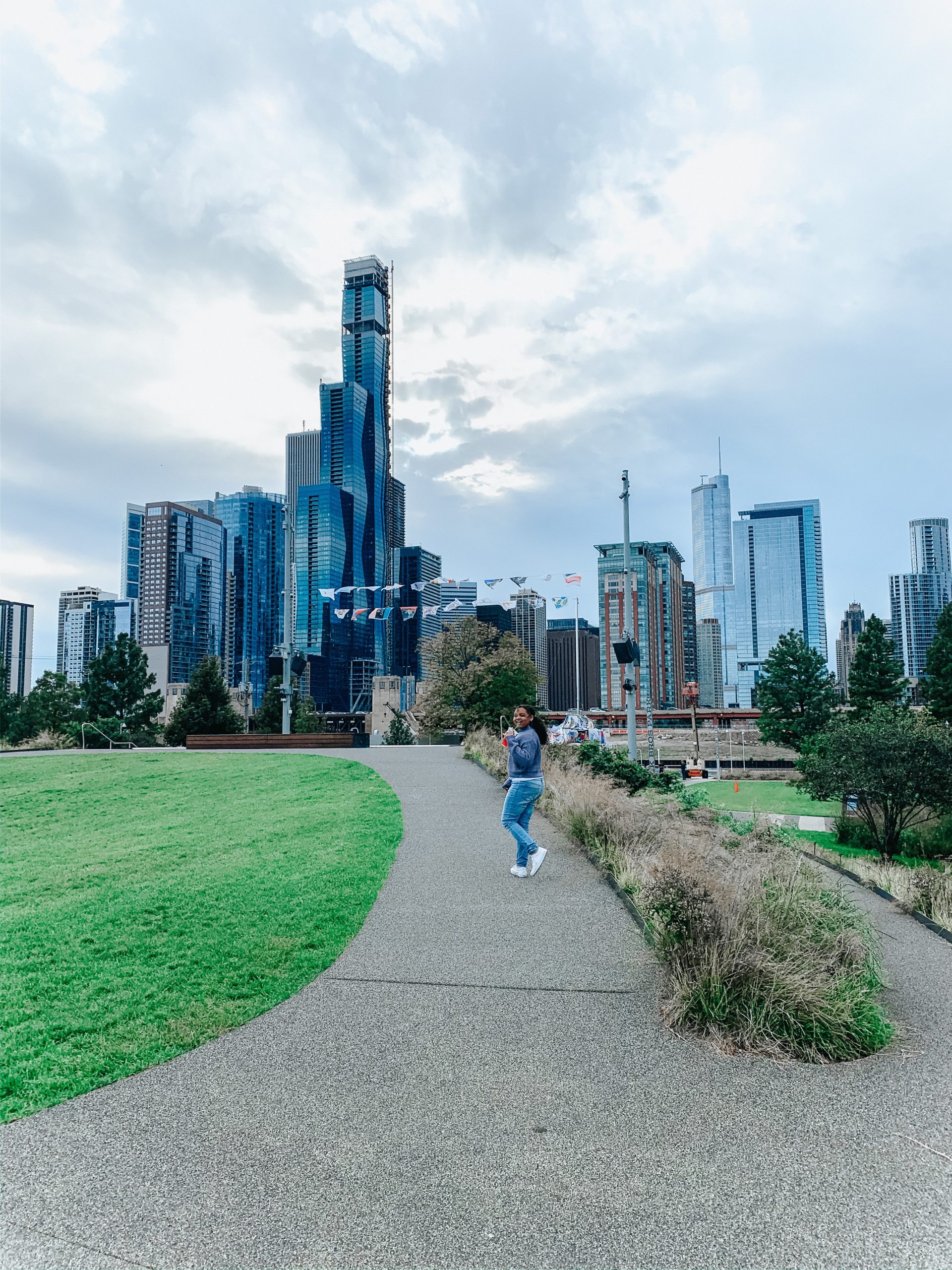 360 CHICAGO
Later in the night, we finally made it to the 360 Chicago Observation Deck. Soaring 1,000 feet over Chicago's legendary Michigan Avenue, 360 CHICAGO is one of the city's most iconic attractions. Located at 875 N. Michigan Avenue on the 94th floor of the John Hancock Center, 360 CHICAGO offers breathtaking views of Chicago's lakefront, magnificent skyline, and four neighboring states. They also have a ride that tilts OUTWARD OVER 1,000 FEET ABOVE THE MAGNIFICENT MILE! The Tilt ride offers visitors a unique, downward facing view from 1,030 feet up!
My daughter was the only brave one to get on it! I sort of regret not getting on it, but I kind of freaked out when I got closer to get on it.
It was breathtaking to see Chicago from the 94th floor. We were hoping to make it by Sunset, but we got carried away at Navy Pier.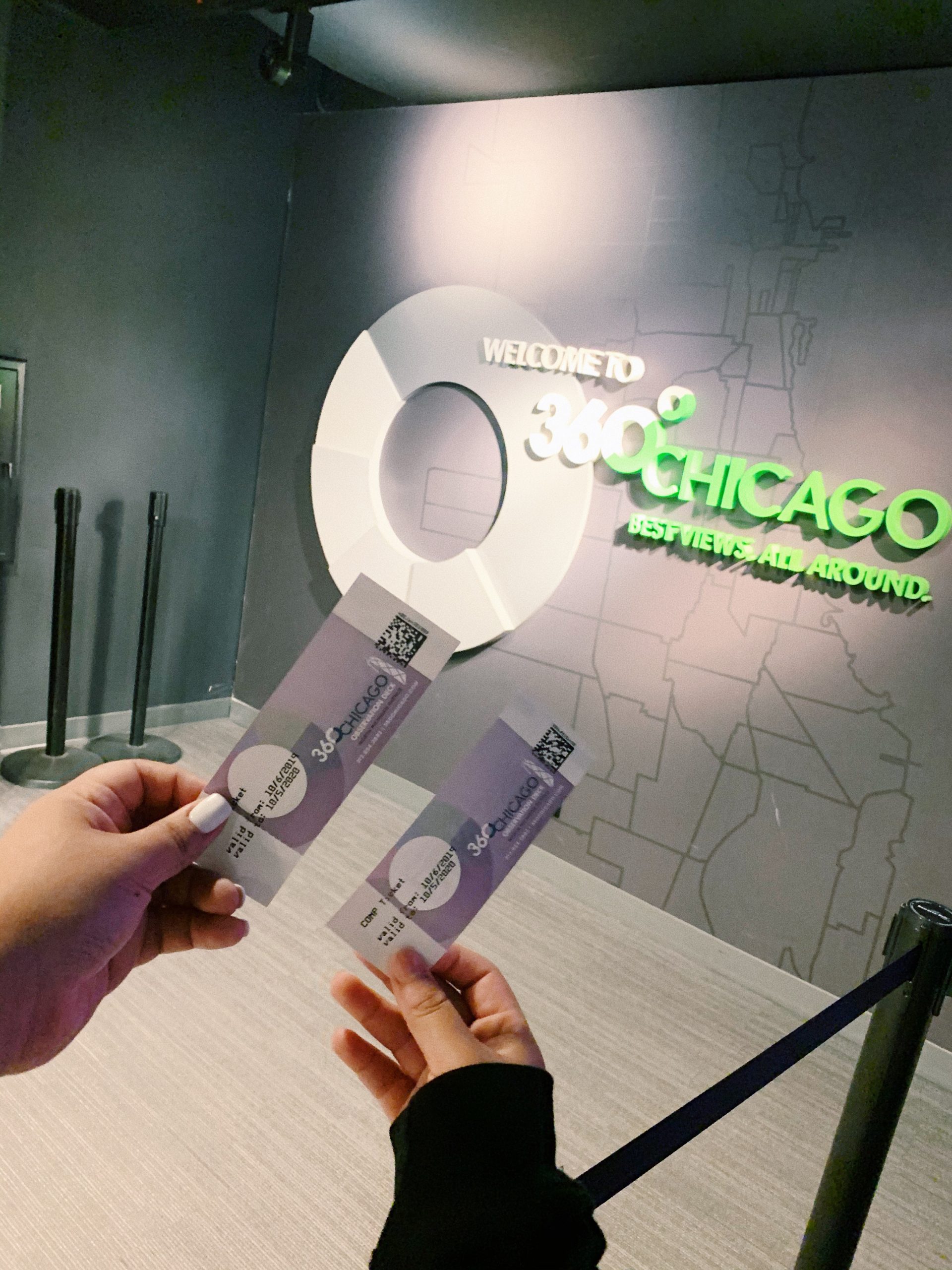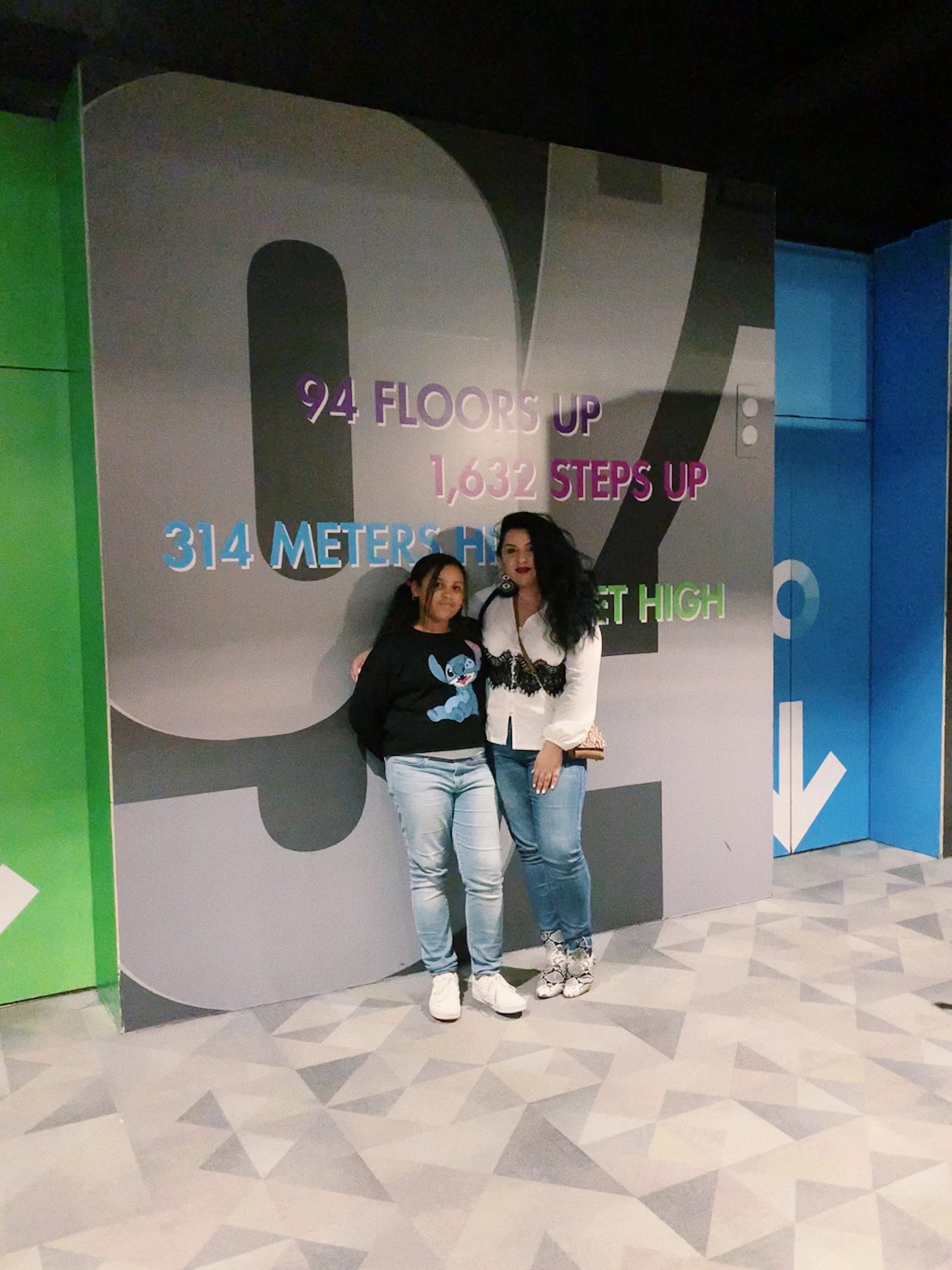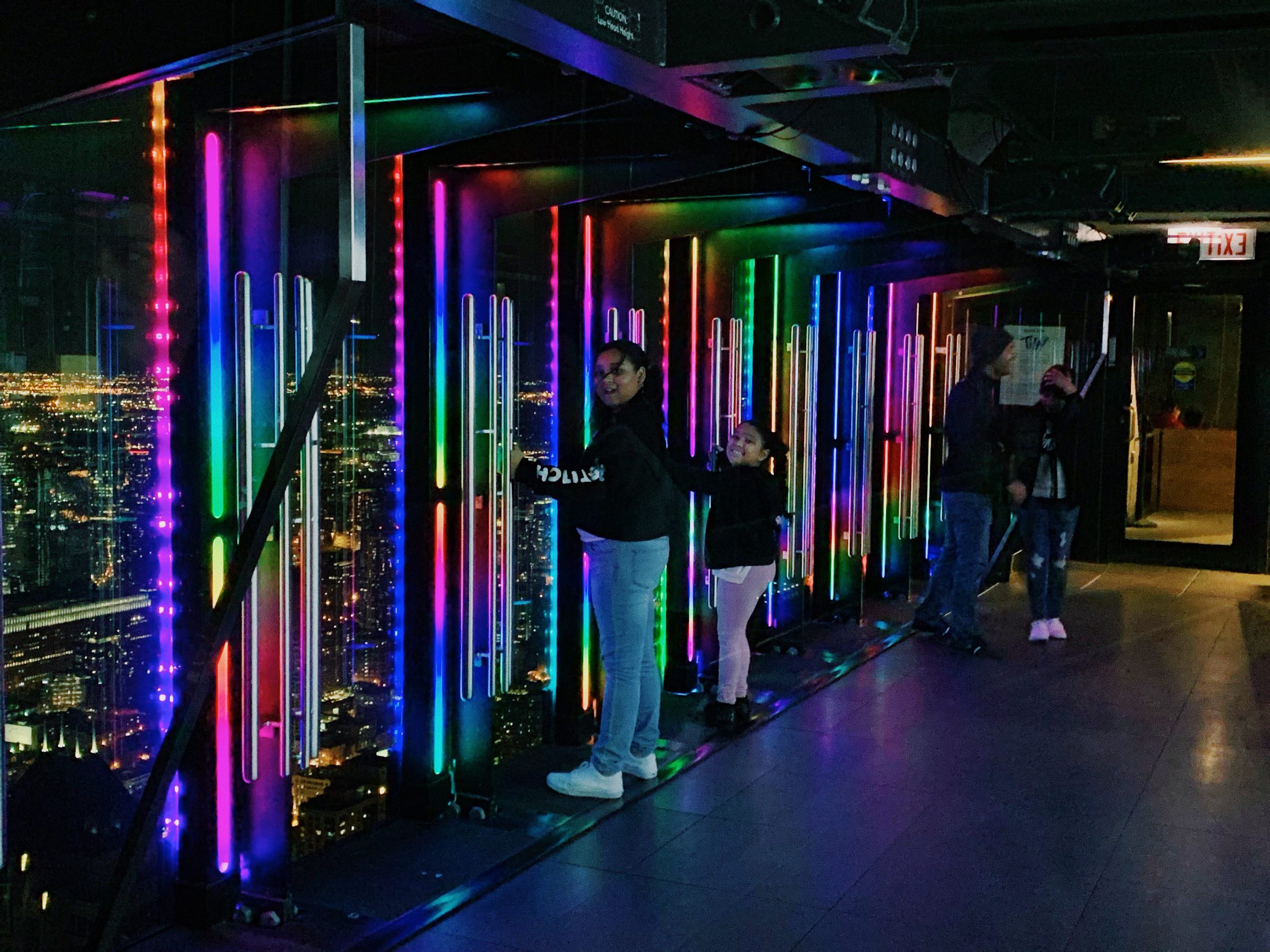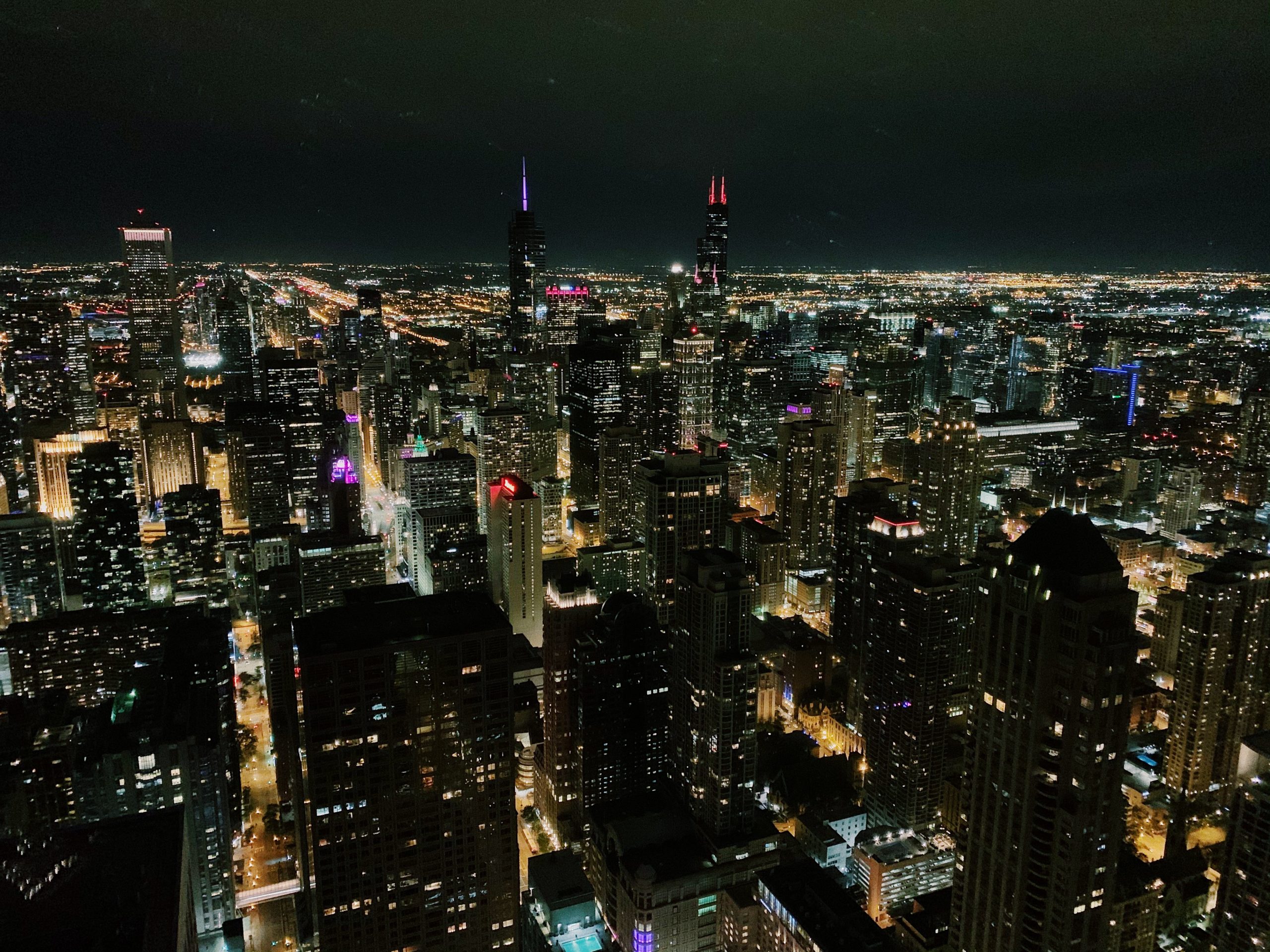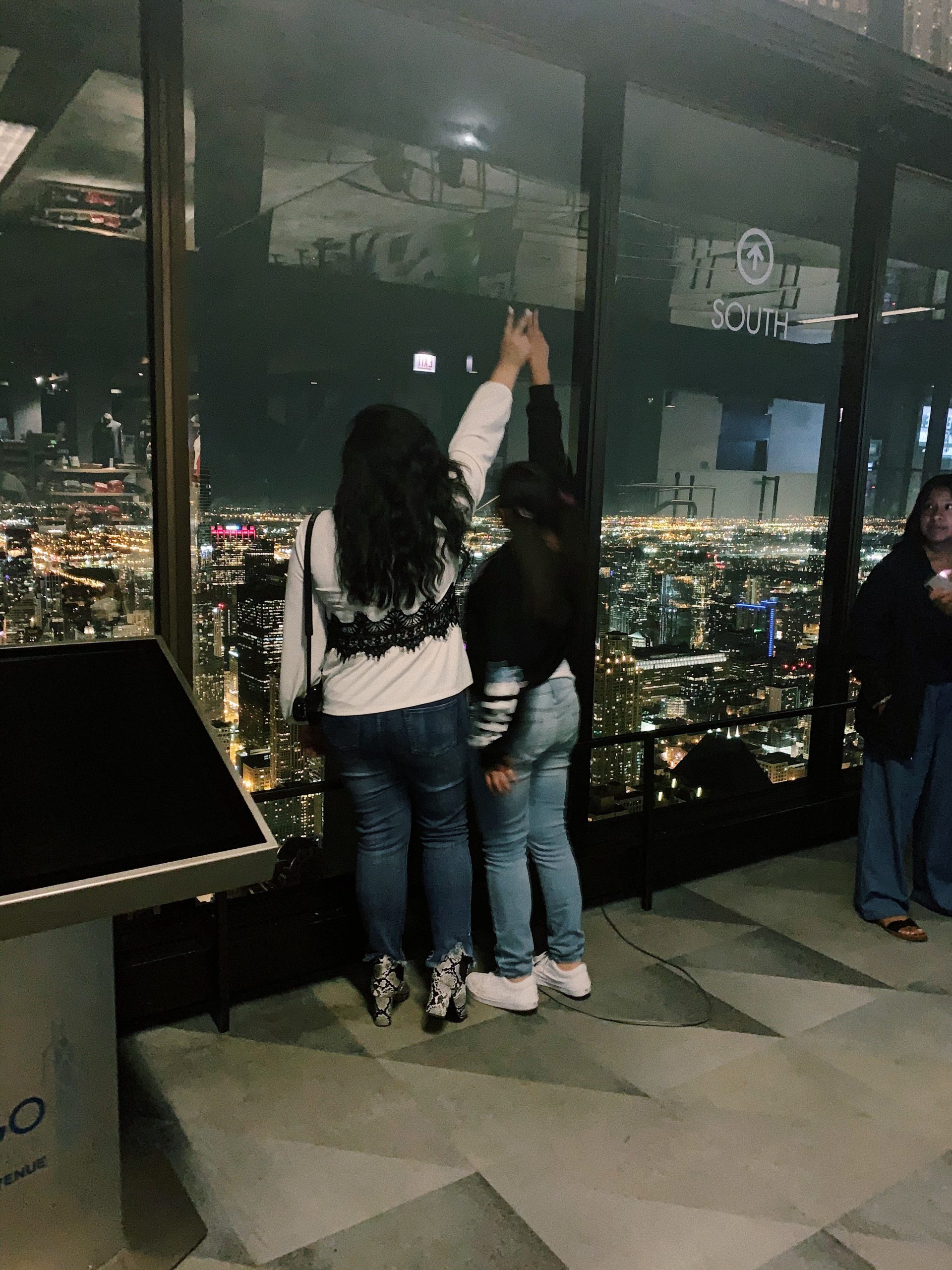 Finally, we made it back to our hotel around midnight. We quickly packed because we had an early flight the next day. Our full two days in Chicago were perfect, yet I feel like we barely scratched the surface of all the fun to be had in this great city. We really can't wait to go back and explore more!
Have you ever been to Chicago? What are some of your favorite things about Chicago? Comment below!
Disclosure: My family & I were invited to visit several of the attractions listed in this article by chooseChicago.com, and we were provided with complimentary passes. All opinions are my own.