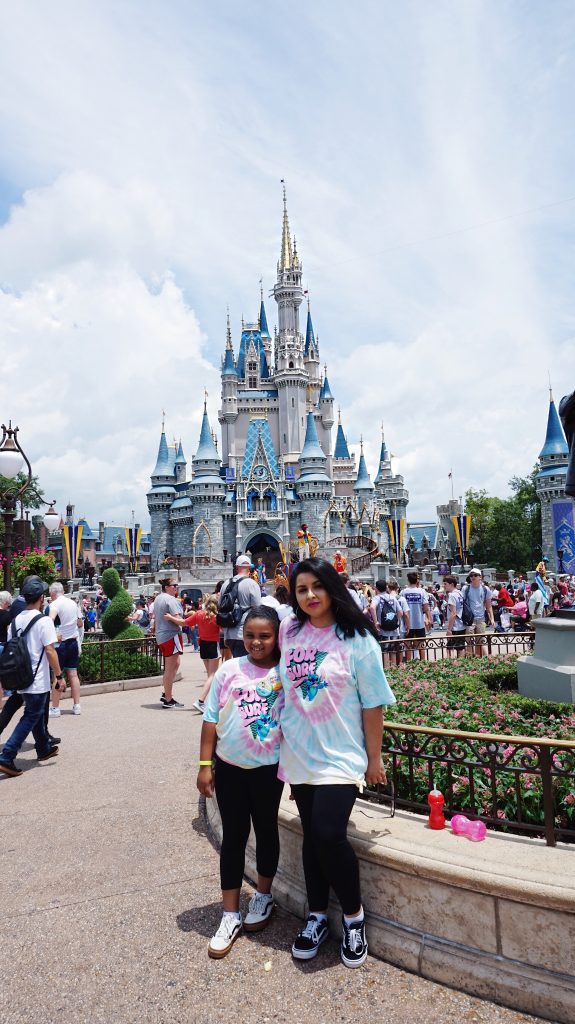 Our Birthday was back in April.
It's no secret that instead of planning parties (which in my opinion parties are a waste of dinero)
I would rather Jailah have an experience that she will always remember.
She's only had two actual birthday parties, her first birthday and when she turned 7.
Instead, we do birthday trips.
We usually take our birthday trip during the same month as our birthdays, but this year we decided to wait a little longer.
Our destination: Disney World!
We've been to Disneyland 3 times.
For most of our trips of we head over to the west coast, California specifically, which we love and can never get enough of.
This year we decided to switch it up and head over to the east coast, give Florida a try, and visit Disney World.
Here are some details about our Birthday Trip 2018.
Flight: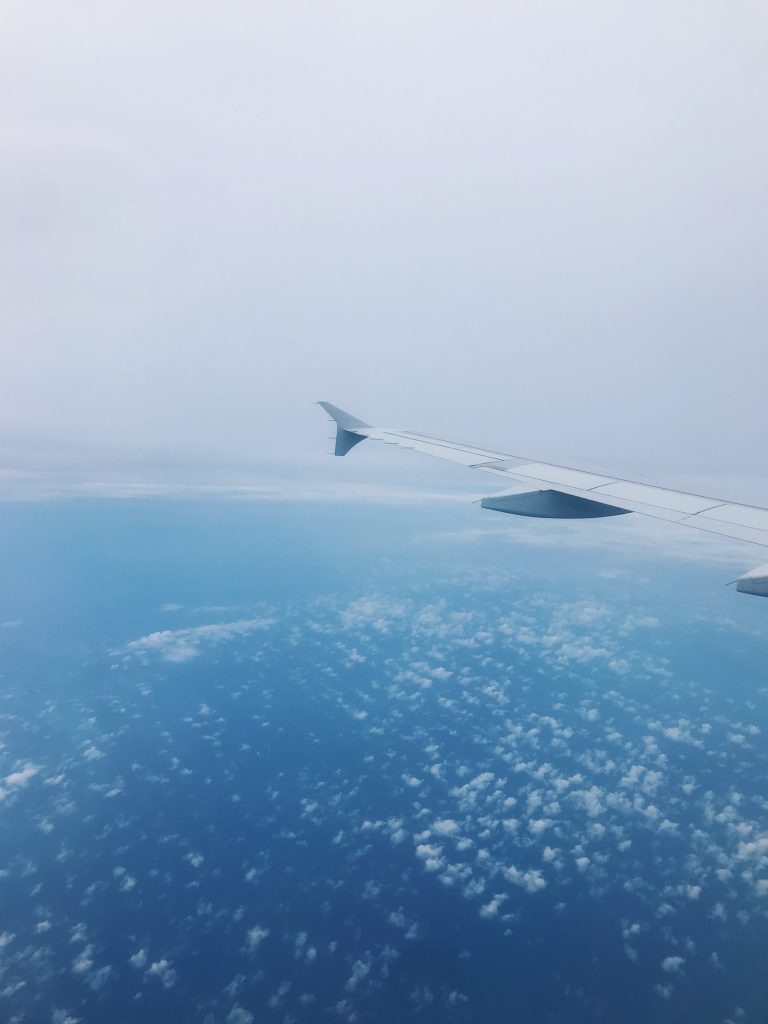 We flew Spirit for the very first time.
It was definitely cheapest out of all of the options – believe me I researched for almost 2 months.
I'm not going to lie, I was scared, and with all the bad reviews and reputation spirit has, it did not help to ease my nerves.
I went ahead and booked it anyway, despite my fear.
The flight itself wasn't so bad.
The airline is VERY self-explanatory.
If you follow the detailed instructions, for the most part, you should not have any issues with the airline or pay any additional fees.
Hotel: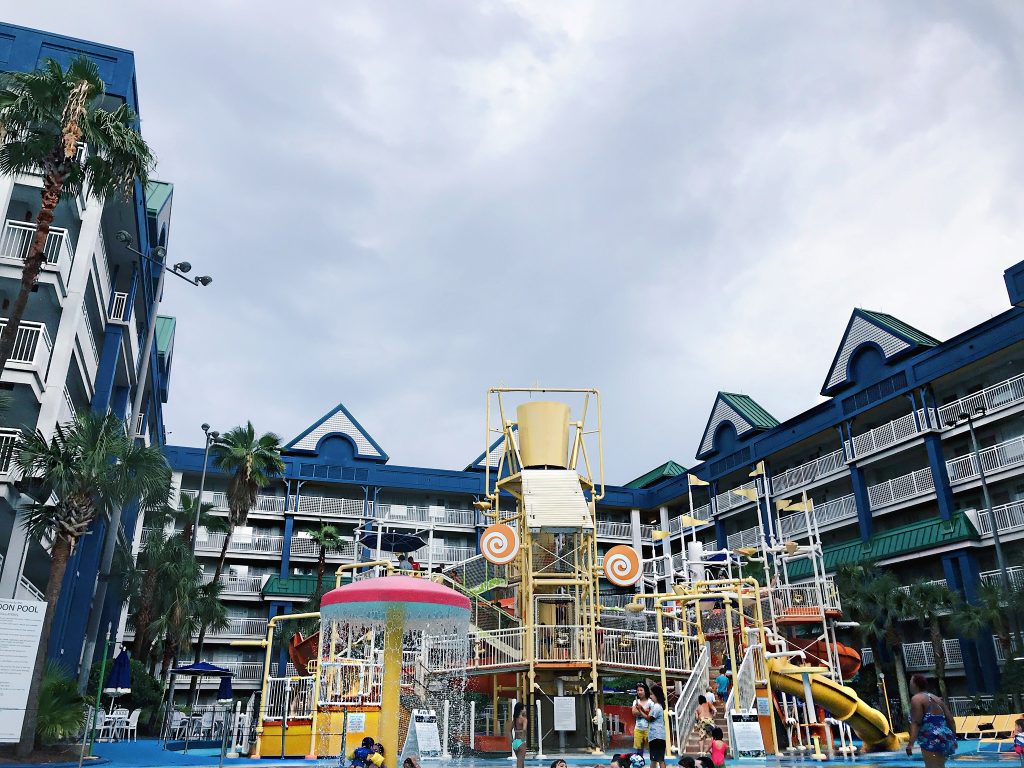 We stayed at Holiday Inn Resort Water Park where I was able to find an amazing deal booking with them directly.
I made 3 different reservations, each time I would go back and check their rates, I would find a better and cheaper offer every time.
The property used to be home to the Nickelodeon Hotel and I knew for a fact that this was going to be a great place for Jailah and me to stay.

The rooms were spacious and housed a mini-fridge and microwave.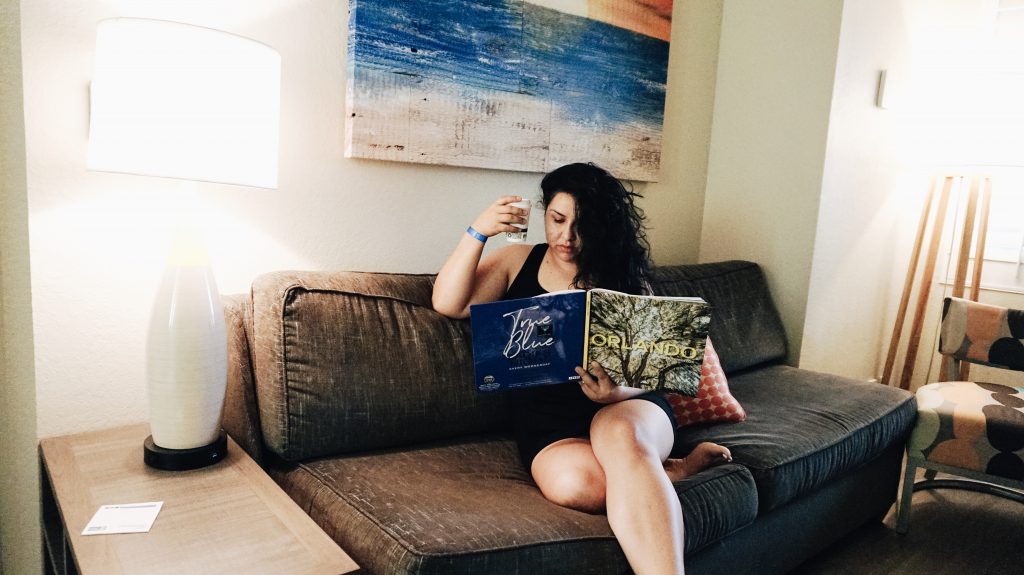 They had a water park, which considering Jailah's love of water, turned out to be a great feature for us and I loved how the pool was heated.

Finally, the property was near the Disney Parks and restaurants as well.
Transportation: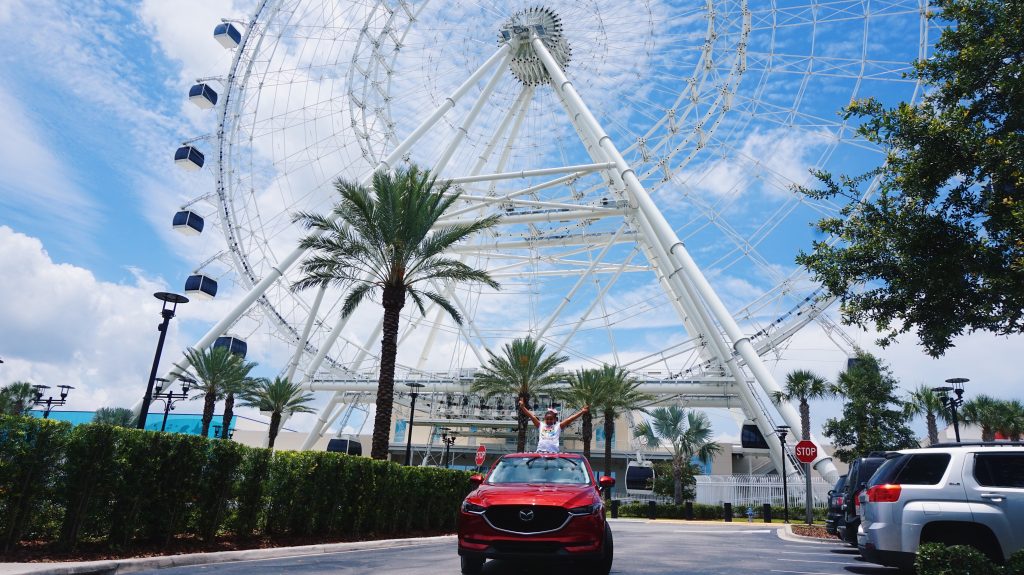 For this trip, I partnered up with Mazda, and they were kind enough to let me drive one of their 2018 Mazda CX5.
We loved how spacious this car was and the interior design is to die for!

The safety features are great, and I was amazed by all of them! Mainly by the blind-spot monitors, active lane control, and lane-departure warnings.
The car has an active heads up displays and I absolutely loved how you were able to see your speed on the front windshield.  Finally, the car just had a luxury feel to it that tied it all together.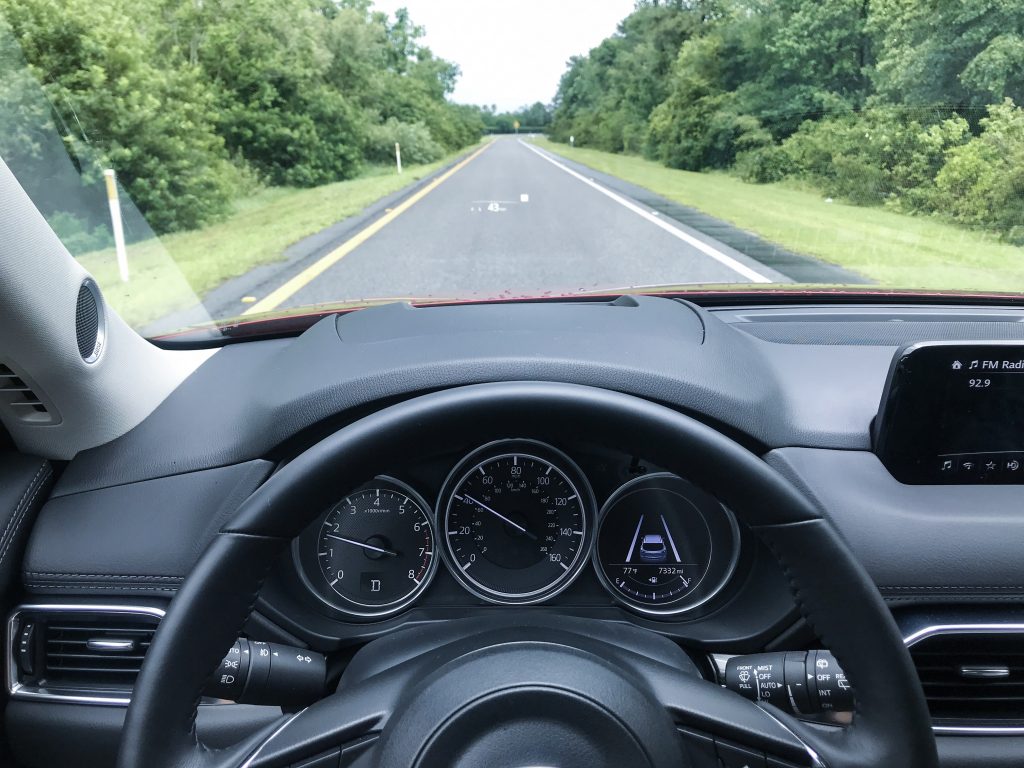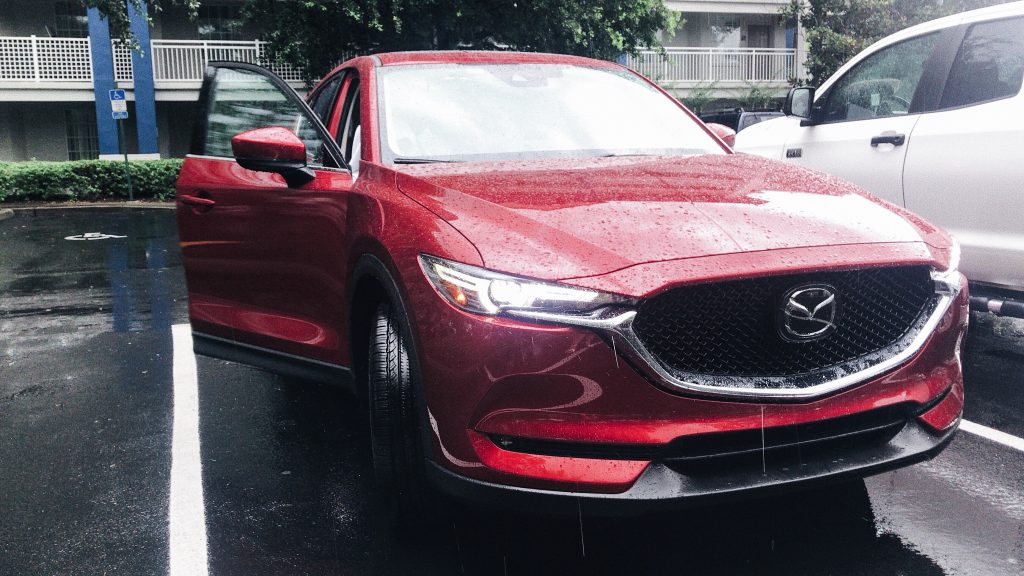 Food:
I had already planned to splurge on food a little. There were a few restaurants I had in mind that I wanted to visit. Unfortunately, that was not possible. My daughter ended up getting sick during our trip and she wasn't really eating. I knew that since she wasn't eating, there was really no point in going to the restaurants if she wasn't really going to enjoy herself.
I could not find a good Taco place out there in Orlando. Despite the amount of research I did, no good, authentic, Mexican taco places were found.
I did end up finding a place that had a name I loved and showed tacos on their menu.
Tacos My Guey.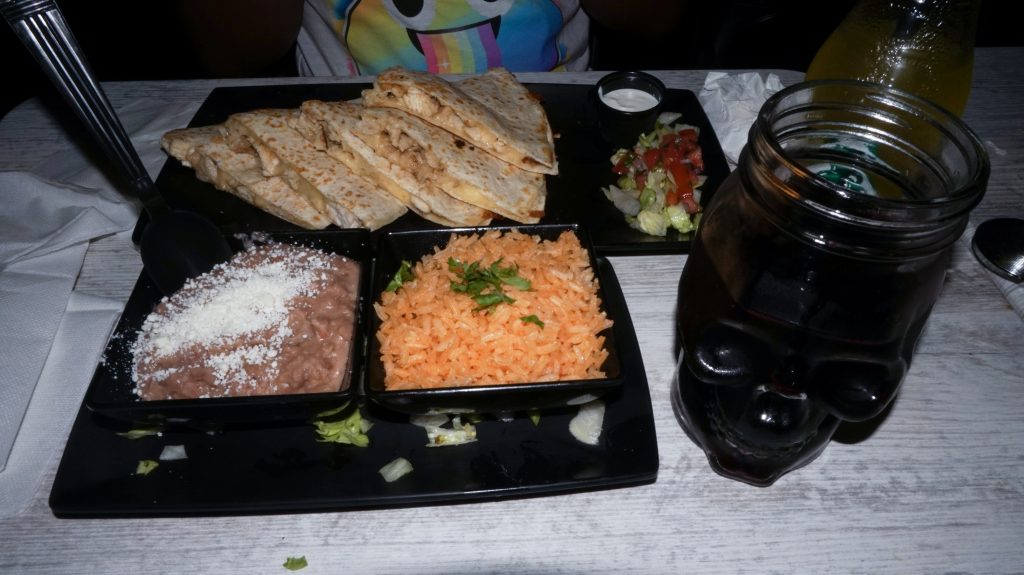 I loved the concept of the place, (especially their name).
I also enjoyed the way they serve your Agua fresca, although I do think it's a bit small for the price.
The presentation of the food was good, but the Tacos themselves were lacking flavor. (My daughter ordered a chicken quesadilla and that was good!)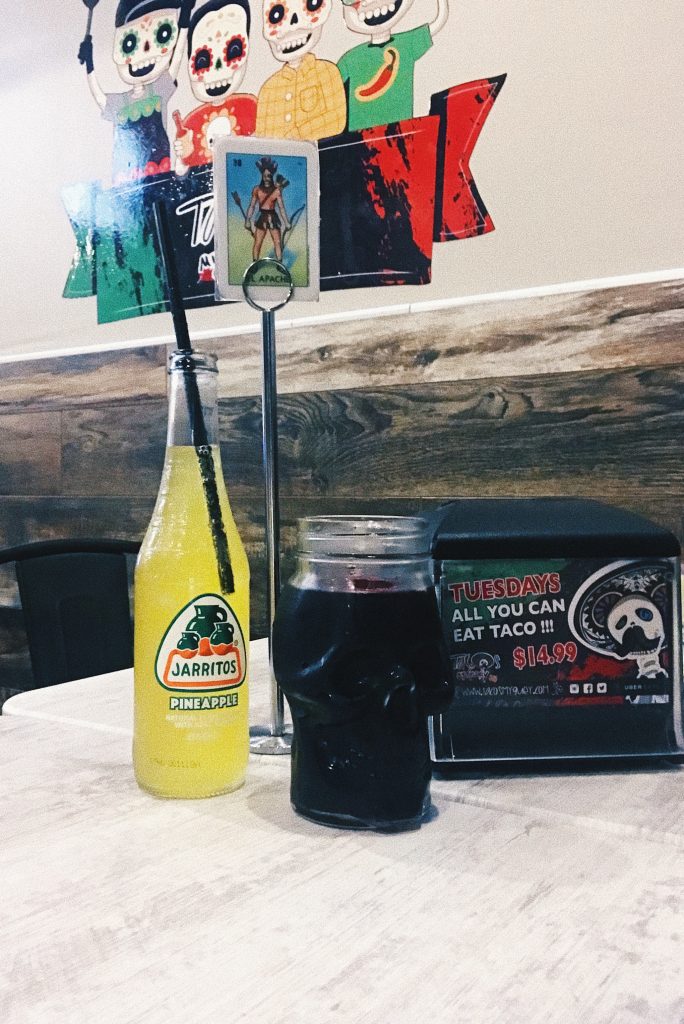 We also visited the Sugar Factory, which is very well known for their over the top desserts.
We, personally, aren't so crazy about deserts but hey, my daughter was sick and since she had made the effort to leave the hotel room.
I thought, "Why not?" We ended up ordering pasta and a Standard Strawberry shake.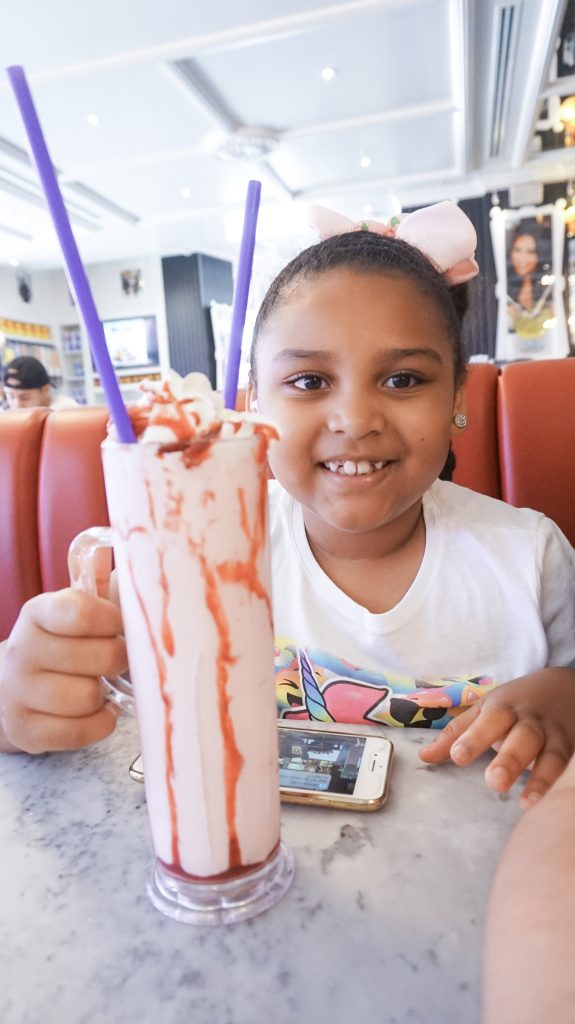 What we did:
Hotel Water Park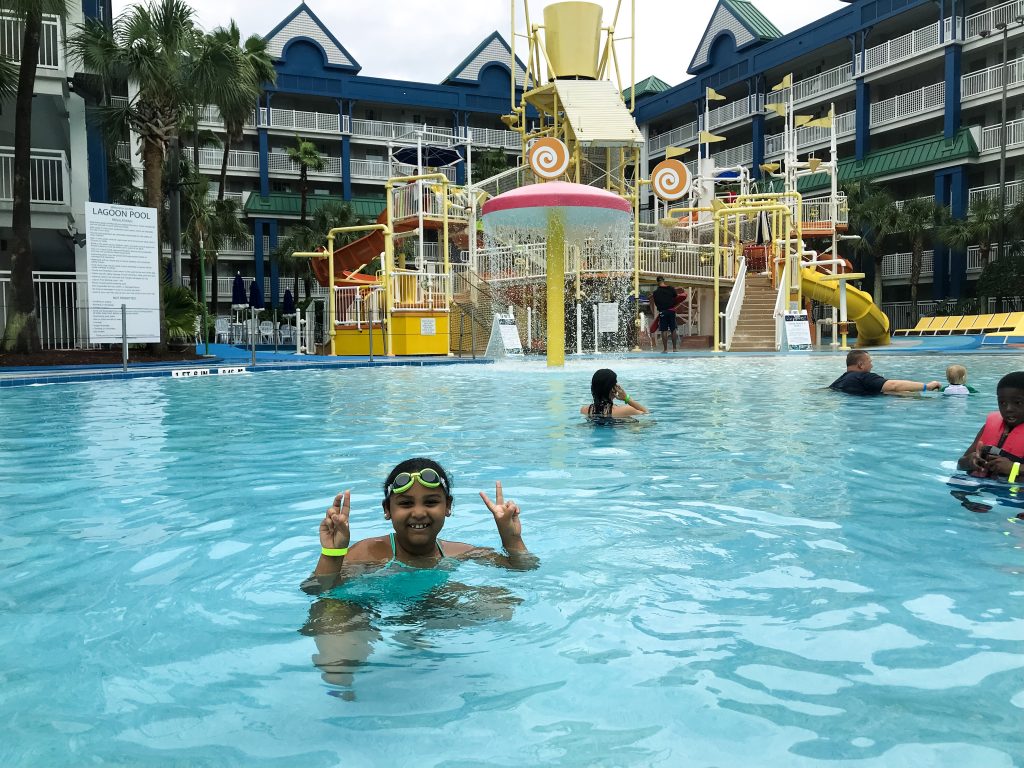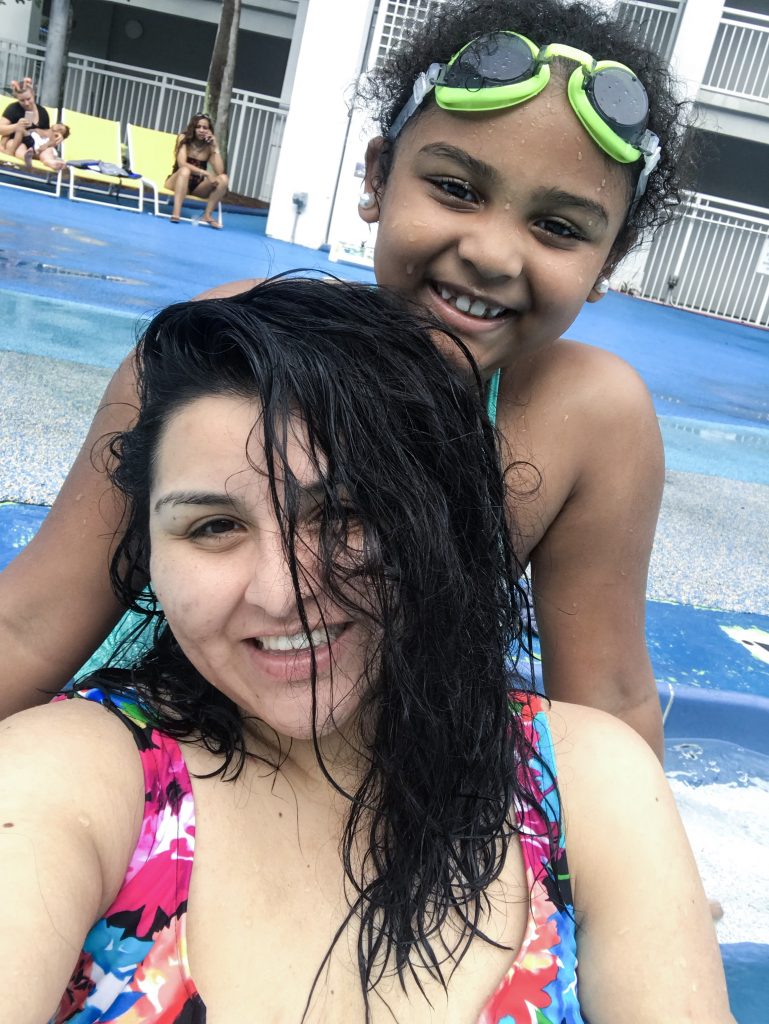 On the first official day of our visit, all we did was enjoy the waterpark at the hotel.
We woke up kind of late and waited for the rain to be over.
We loved the pool and I was surprised that we were in the water for 8 hours, from 12 until 8 pm.
Disney World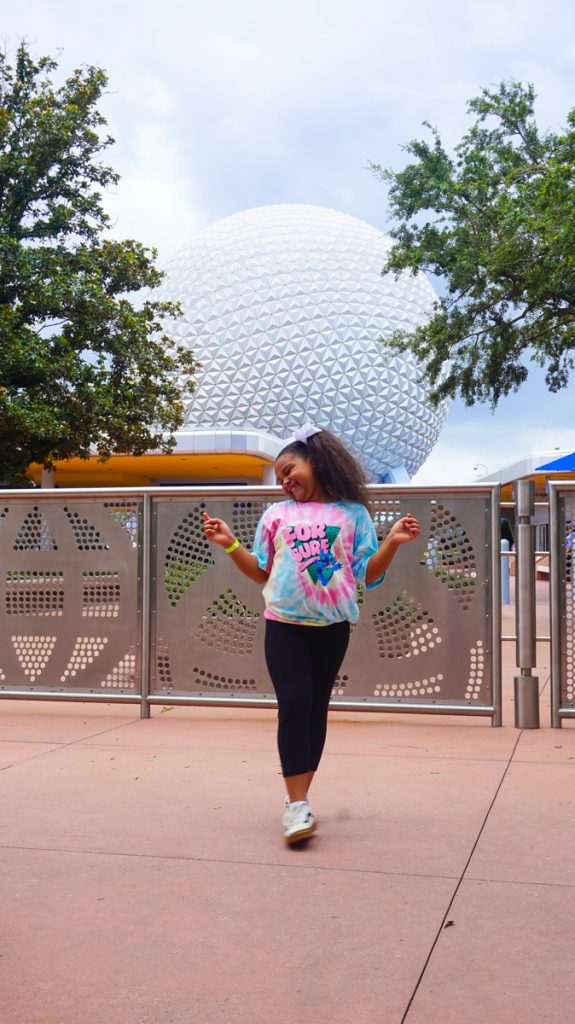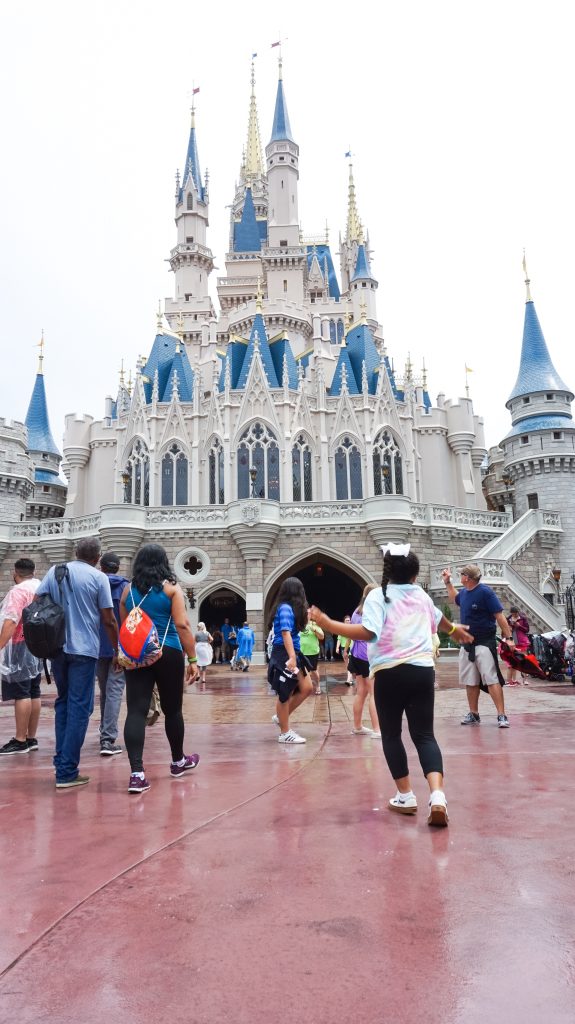 The next day we had made a plan to head over to Universal Studios but ended up changing our minds and choosing to go to Disney World instead.
The next morning my daughter woke up with a fever and ear pain. While at Disney World, she did mention several times that her ear was hurting, honestly I didn't think she would get a fever or become that sick during our trip.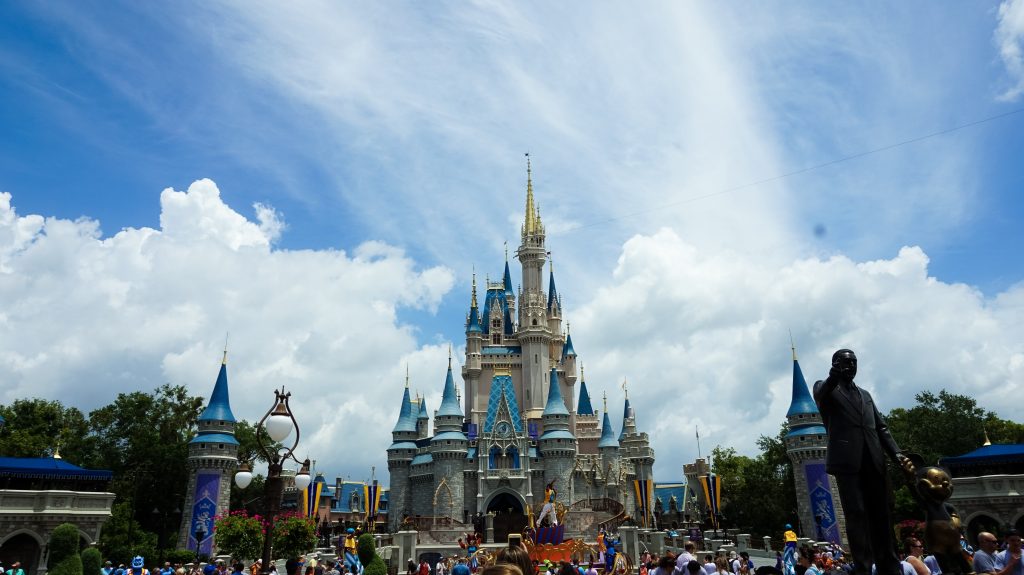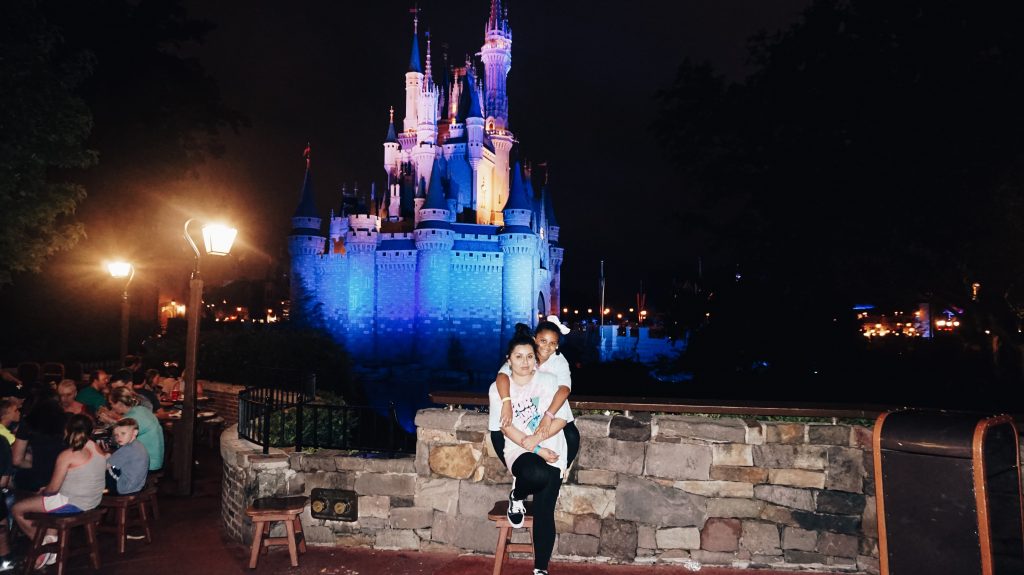 Icon Orlando
Our 3rd day was mostly spent in the hotel, trying to get Jailah to feel better.
After she began to feel a little better we decided to head over to Icon Orlando, (this was definitely one attraction on my to-do list while in Orlando), and I am so glad we got to experience it.
In that area, you will find the Sea Life Orlando, and Madame Tussauds as well.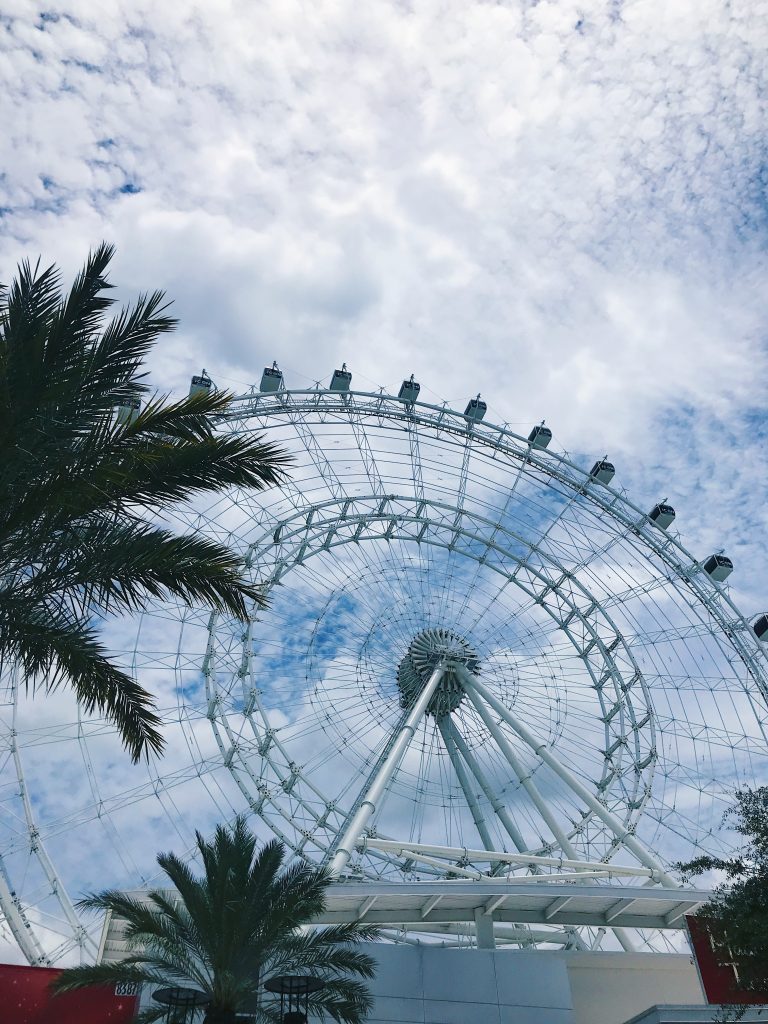 With her being sick I didn't do much research and ended up paying more and doing very little. I purchased the Icon experience and paid $52.00, (I didn't know they offered combos to all 3 attractions for $49.99)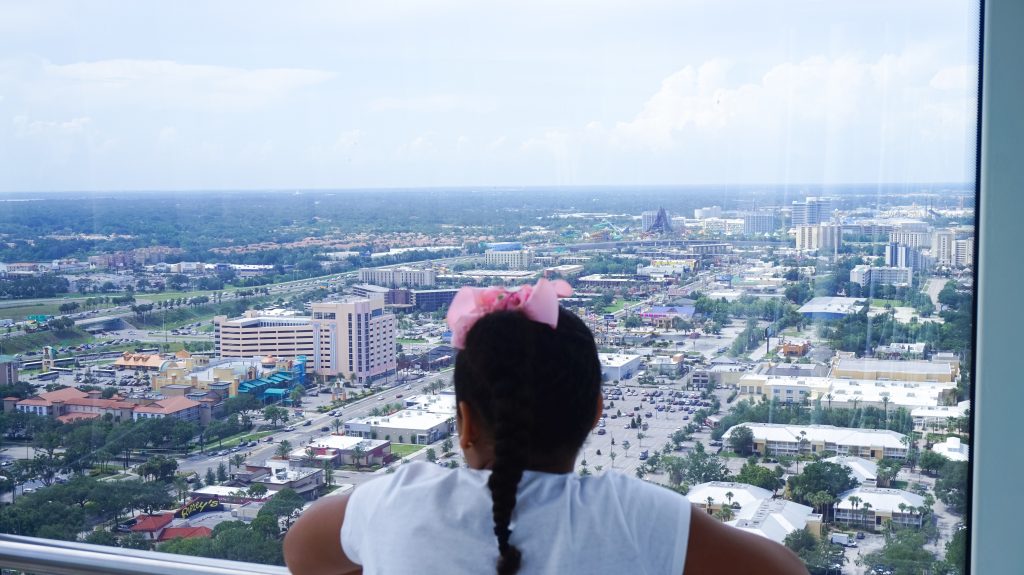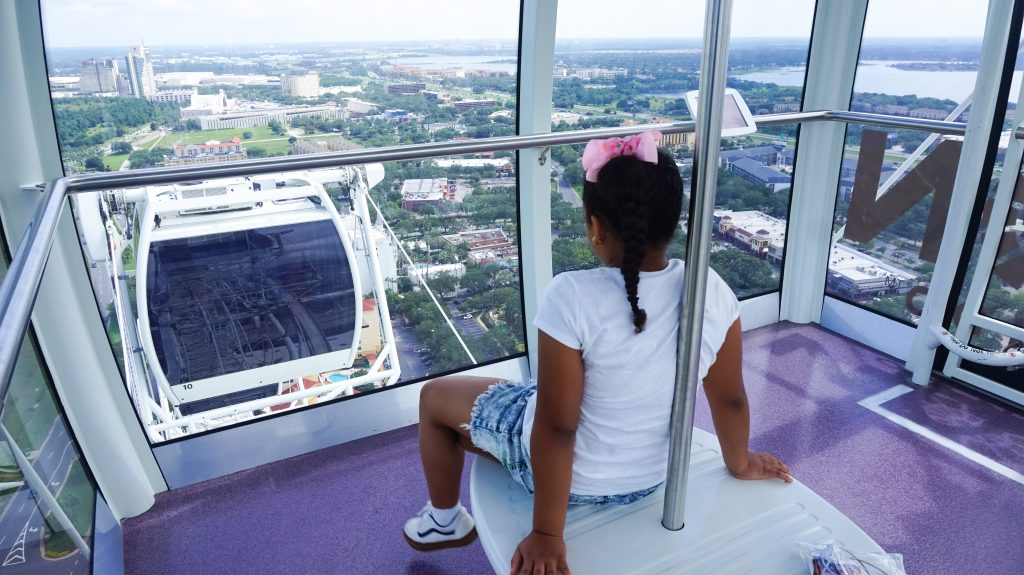 They also have a new attraction, so if you're heading over there make sure to research packages.
Looking out at the city and all around Orlando from high above was amazing and beautiful. And…
THEY HAVE FREE PARKING!!!!
Clear Water Beach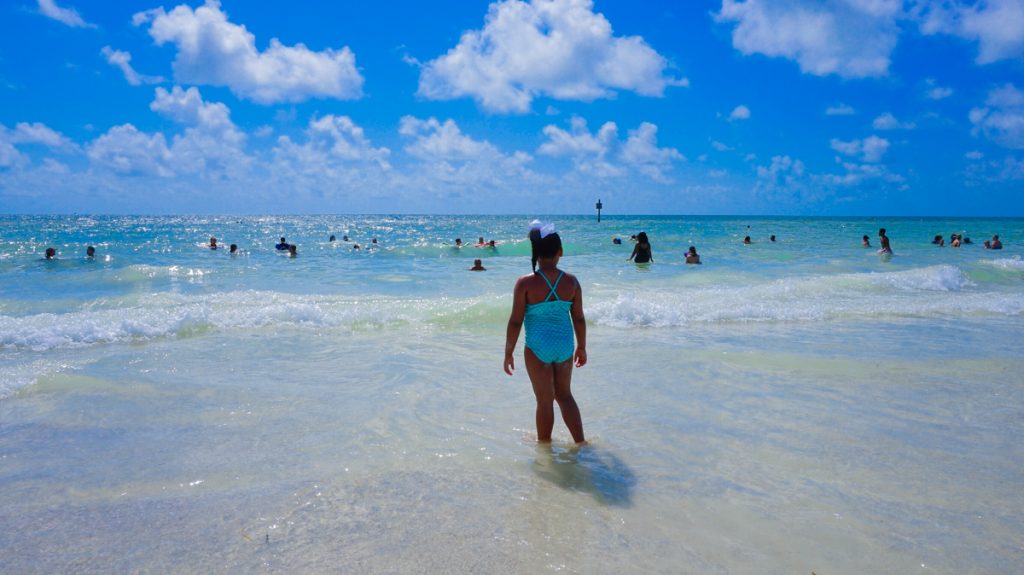 We almost didn't make it to the beach. I was feeling a bit bummed, because every time I visit the beach my soul just seems to reset.  Jailah was still sick and I didn't want to push her to do too much because I knew it would just make it worse. But thanks to the ear drops I was able to get her, and good ol' Ibuprofen, she started to feel better. She wasn't at 100% but just enough to convince her to go to the beach.
Clearwater is about an hour and 49 mins away from Orlando, but with traffic, it was about two and a half hours away.
We got there around 2:30 pm and the beach was absolutely packed, so it took us a while to find parking. Parking in front of the pier is $3 per hour, with a max stay of 5 hrs.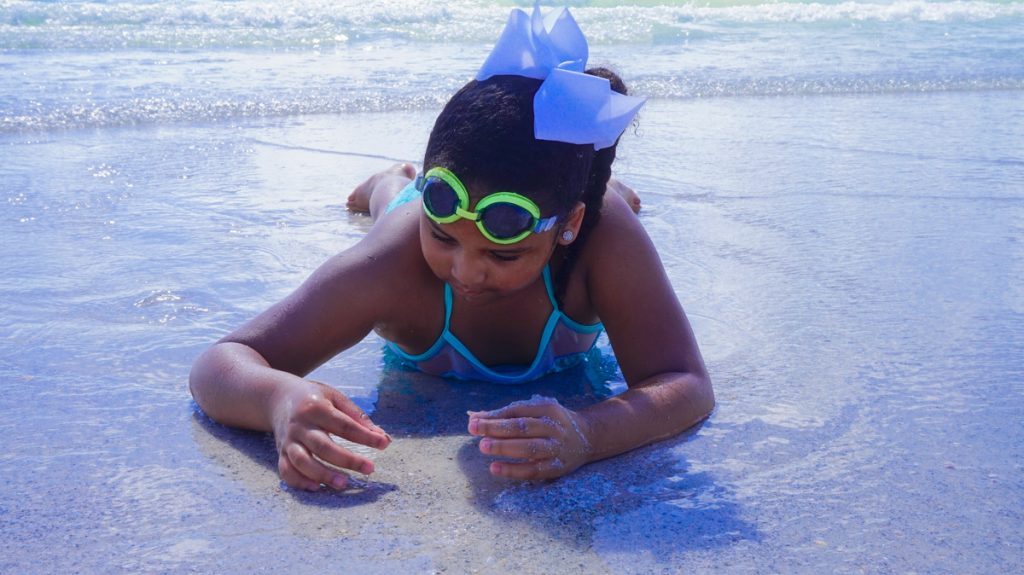 Hotels and other establishments also offer to park for a higher fee of up to $27. There are a lot of activities available on the pier, including vendors selling crafts, food, fishing gear rentals, and a play area for the kids. You'll fall in love with the white sand on the beach in no time. I absolutely loved it and was surprised that the water was actually warm! This is a must-visit if you're in Orlando.
Courtney Campbell Trail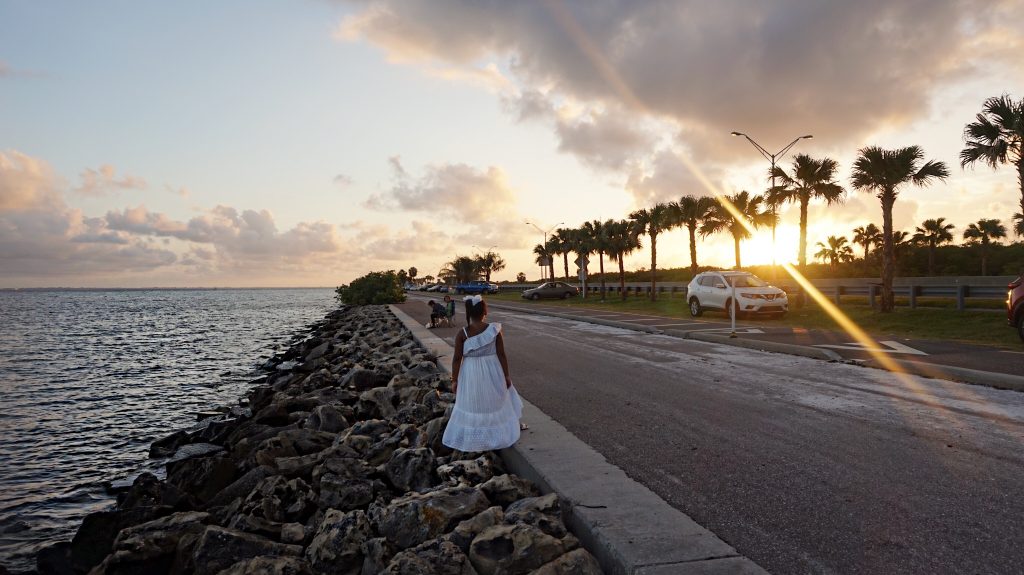 We were driving from Clear Water back to Orlando on Courtney Campbell Causeway, along which the trail runs. Here you'll get stunning views of the sparkling blue waters of the bay.
We passed through right on time to watch the sunset.
So, Jailah and I decided to make a stop in order to sit and admire the sun as it disappeared into the water.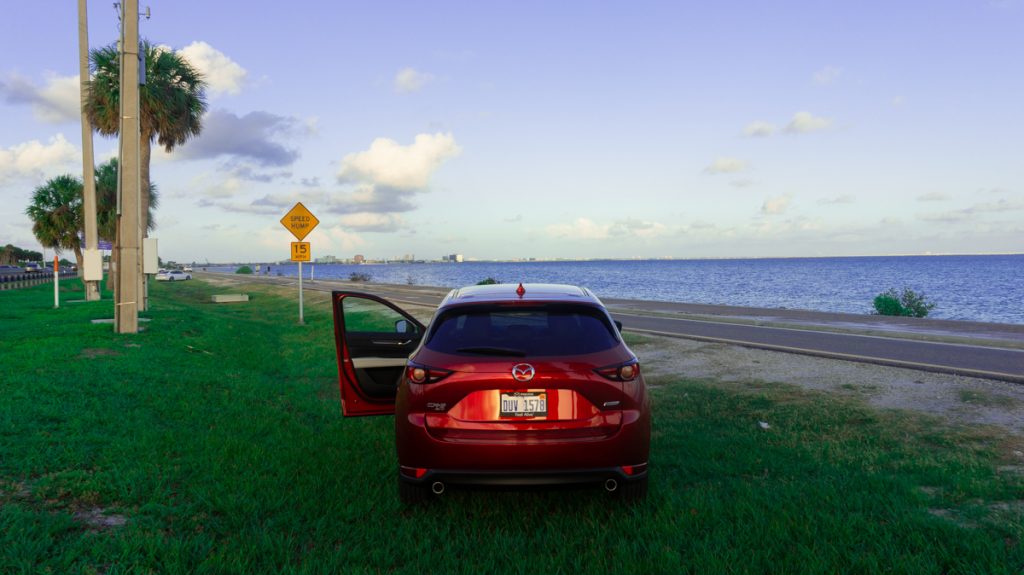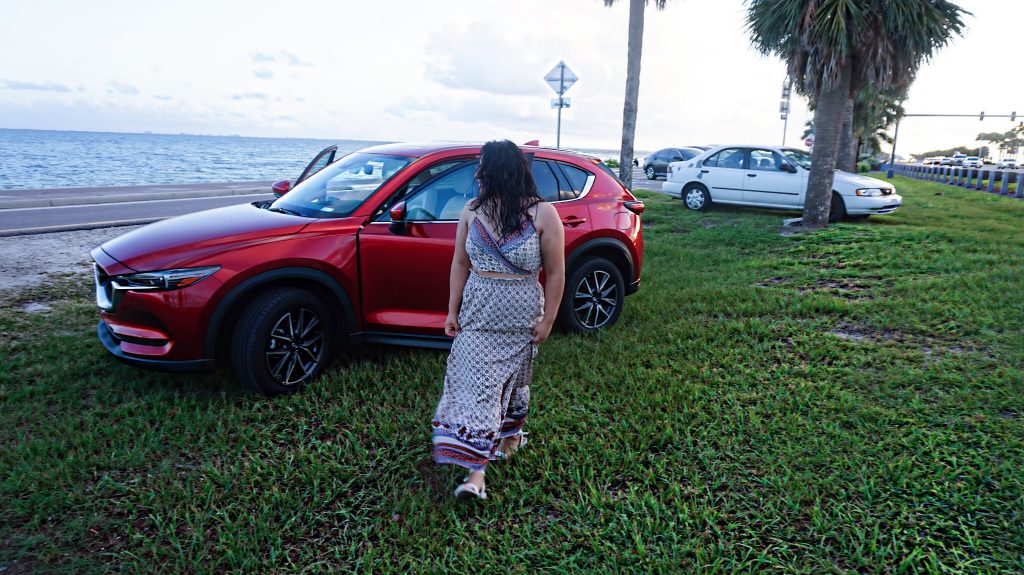 THE TRIP WAS SPONSORED BY MAZDA.
THANK YOU, MAZDA FOR PROVIDING A VEHICLE FOR THIS TRIP!
All opinion and images are 100% my own and honest.