It's no secret that my safe place when it comes to make up is warm colors.
I have always admire make up artist and people that create smokey eyes.
Specially when they use black eye shadow.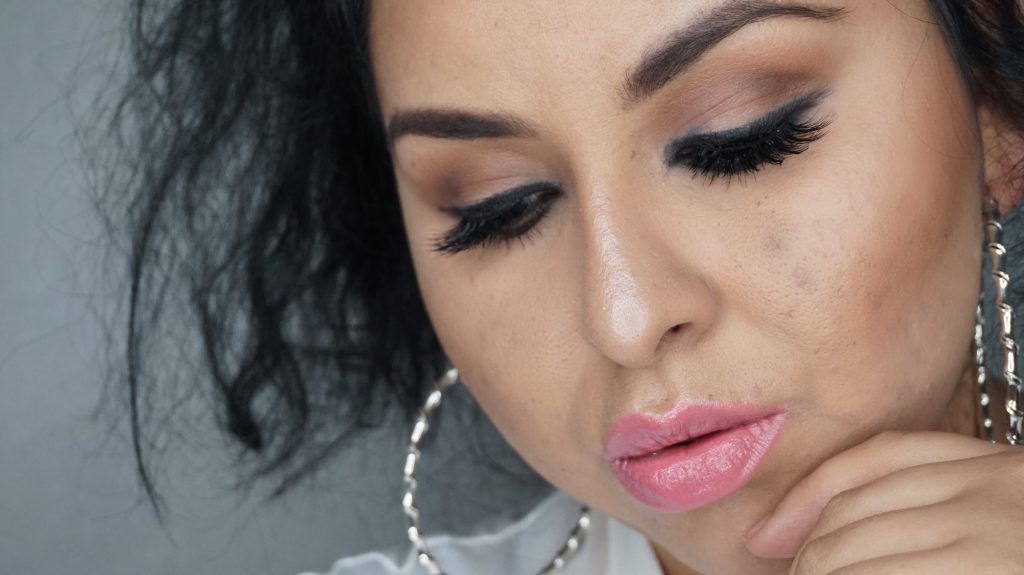 They say that as a make up lover you shouldn't be scared to experience outside of your comfort zone.
I wish it was a lot easier for me to incorporate more smokey eye looks.
Finally, I decided to give it a try.
I went for it and created a light smokey eye look.


One day while at Target I purchased the Neutrogena Nourishing Eyeliner in black.
I suck at creating eyeliner wings.
I've gotten better, but I also never keep practicing to become better.
I know one of my greatest flaws.
Anyways, let's get down to this make up look I recreated with mainly

Neutrogena

products.
I knew for a fact that I did not want to use black eye shadows for this make up look.
The regular liquid eyeliner was not an option, it tends to get a little messier if you mess up.
Trust me I mess up a lot when I use it.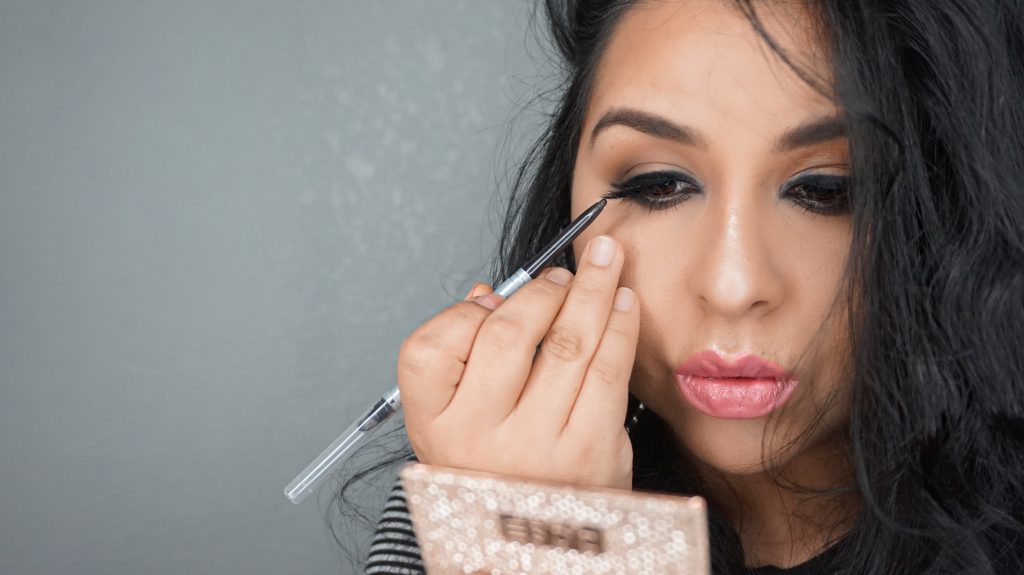 I chose to use the Neutrogena nourishing eyeliner and let me tell you, that eyeliner goes on so easy.
The formula for this eyeliner is amazing, is so soft and it contains Olive oil and Rainforest shea butter.
After I created the wing on my eye I used the other side to smudge it out and create that smokey look.
For my crease I just wanted to use a soft color all over and a deeper brown to define the crease.
I used the MorphexJaclynhill palette.
I only used 3 colors from the palette, pooter, puckey and chip.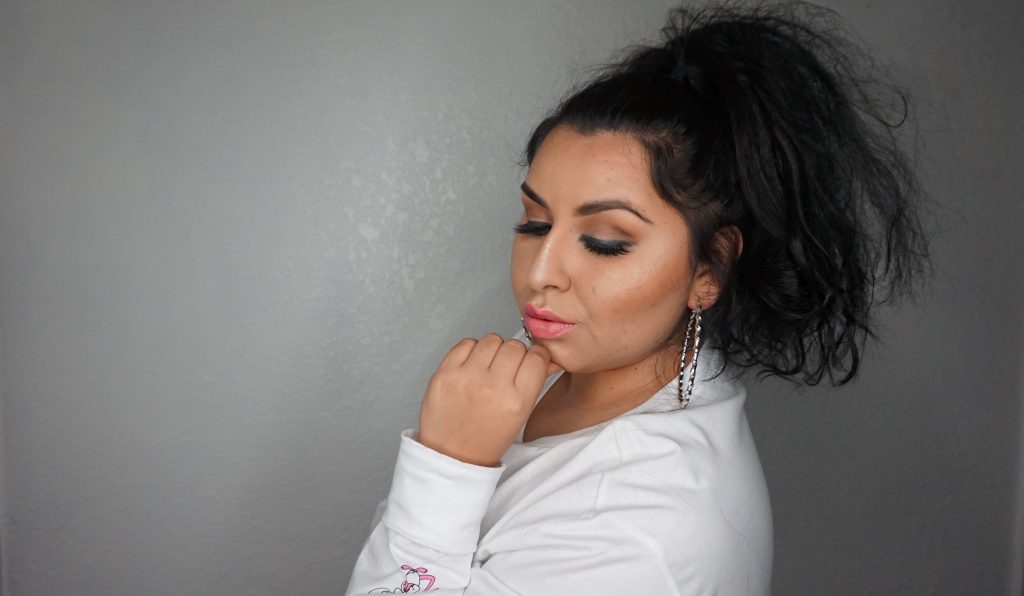 Although this was a smokey look, I also wanted to keep my face complexion as natural as I could.
I prepped my face with Neutrogena Hydro Boost Water Gel.
I only applied it in the areas were my skin is dry.
For foundation I used the Healthy Skin Liquid Makeup Broad Spectrum SPF 20 in Natural Beige.
This foundation is for natural looks, light coverage.
Although I have a lot of acne scars, I really loved the coverage and how it felt on my skin.
For Bronzer my go to is always the Habana mama bronzer by the Balm Cosmetics.
I used the Mary-Lou Manizer highlighter by the Balm as well.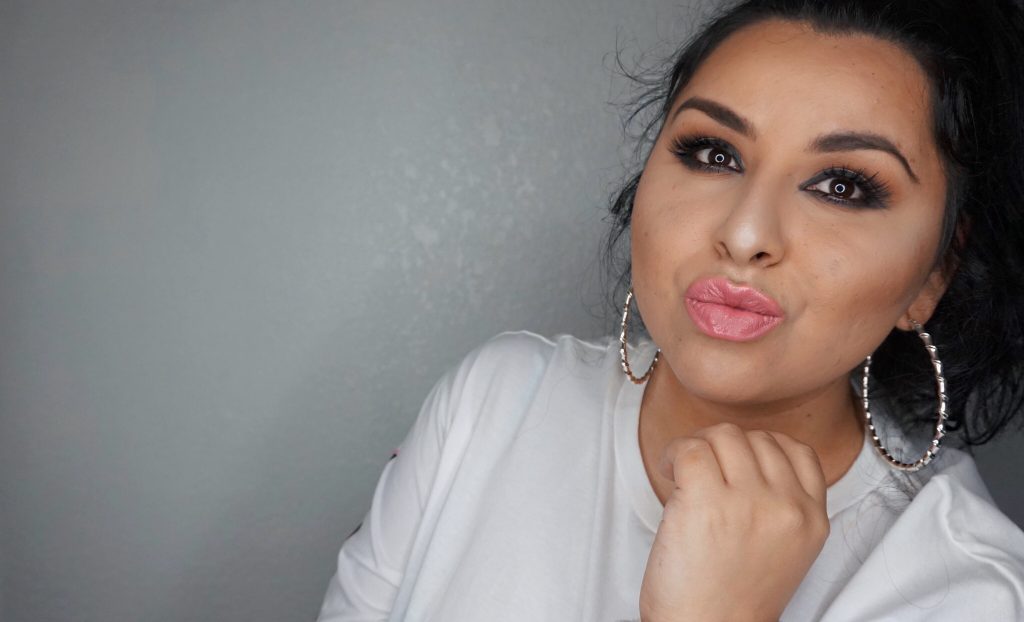 For the lips this time I wanted to tone it down.
You all know I'm all about those bright crazy lip colors.
I used a rose tone and let the eyes be the main focus.
I went for a glossy lippie instead of my usual matte colors.
I decided to use the Neutrogena Moisture Smooth Color Stick in the shade Pink Grapefruit.
I like how convenient this lip sticks are, they feel amazing, smooth and definitely appreciate the moisturizing effect.
Please note these lipsticks are not long lasting and they do transfer.
I would categorize these more as a lip balm with more color pigment.