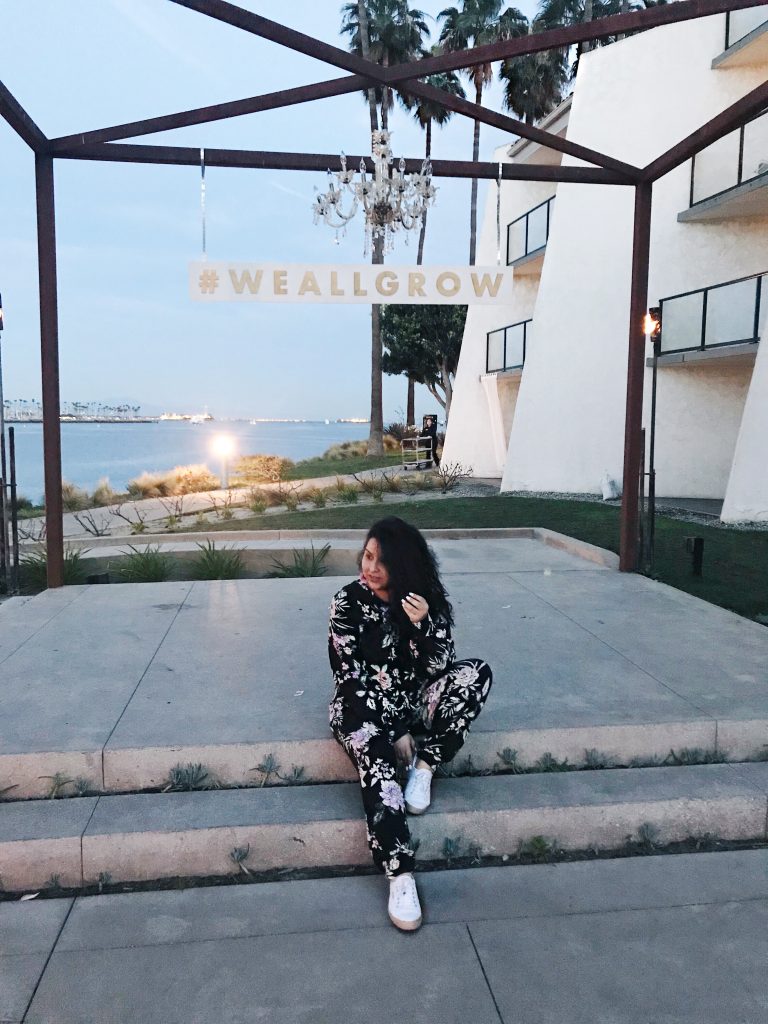 It is no secret that a lot of #WeAllGrow Summit attendees were
a bit stressed about what to wear for the event, including my self.
I had a vision of what I wanted to wear.
Although low key, I knew it wasn't going to work out for me.
Two weeks before the event, I started to look for outfits officially.
You know it wouldn't be me if I didn't leave things till the last minute.
I researched online boutiques, amazon, clothing stores, the mall; you name it!
I think what got me a little stressed was the welcoming party on the first night.
Last year's event was something more chill, so it was easy for me to put an outfit together, this year Neutrogena wanted to go all out with a welcoming carpet party.
I am not really into dresses. I'm short, so I don't think that they favor me very much.
Plus you know I got lonjas (love handles)
Finally, two days before the event, I was able to put my outfits together.
I wanted to share with you all on this post.
Field Trip



When you attend #WeAllGrow, you get to go on amazing field trips with brands.
I was selected to attend the #GoRving field trip.
Going on an RV adventure is something that is on my bucket list, I want to take my daughter and enjoy the open road in an RV. Who knows, maybe one day I will be able to purchase my RV, it has always been one of my dreams.
The outfit I selected for this day was super comfy and looked good at the same time.
I paired my overall jeans along with a statement tee which of course had to be my #Chingona tee from Sew Bonita
along with these super comfortable boots from Target.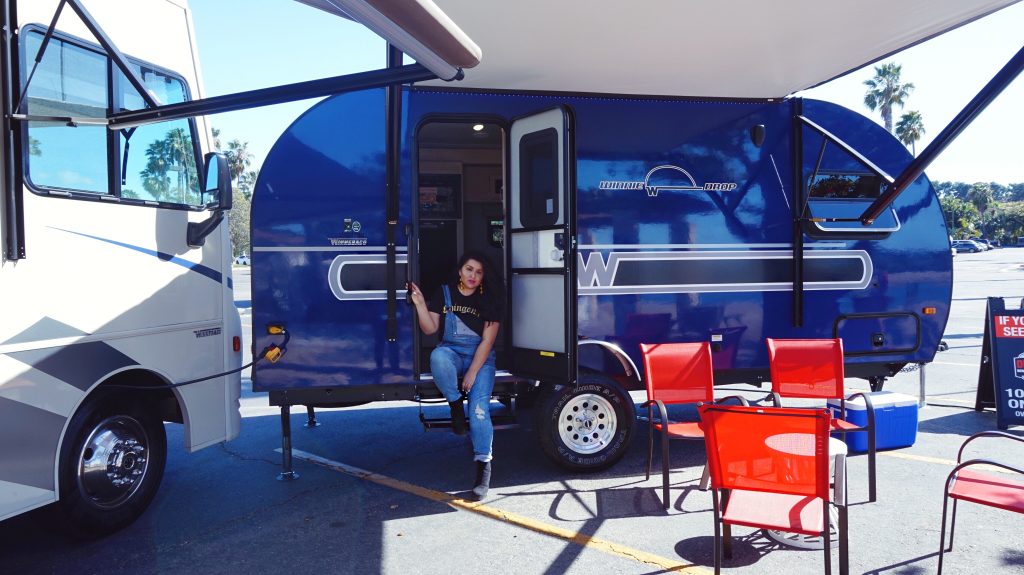 ---
Welcoming Party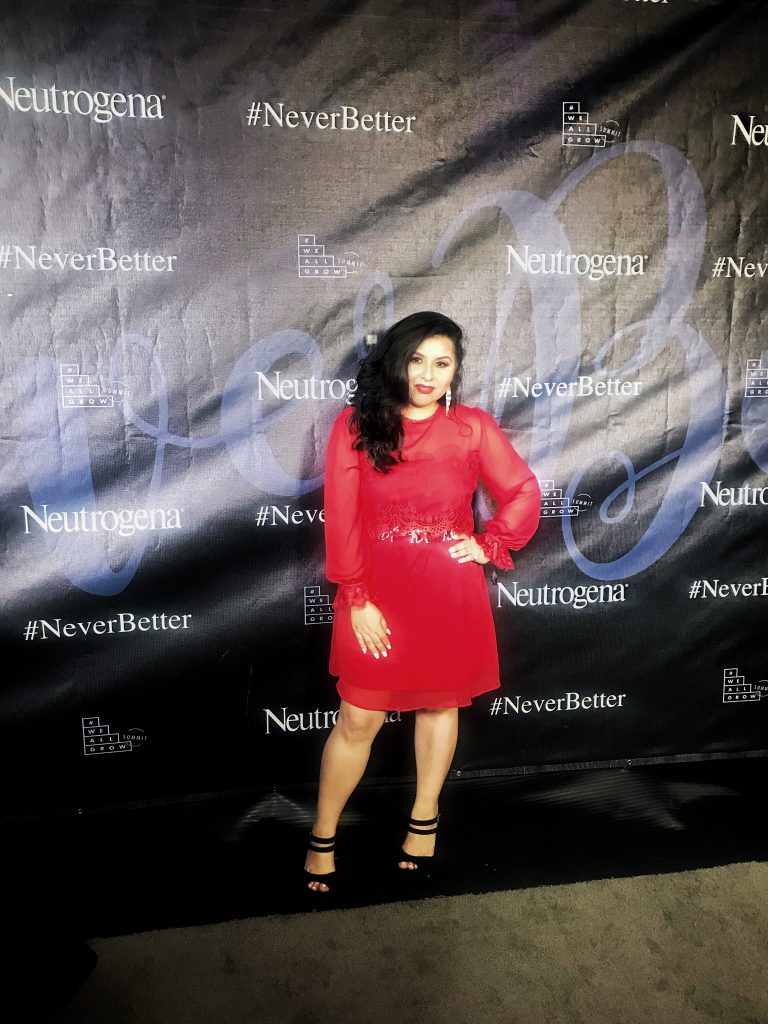 I was so glad I found this dress at Target and on SALE for $11.99
I wasn't too sure about it at first because it looked blah-ish, but I loved the details on this dress.
When I purchased the dress, I knew this dress needed a statement accessory.
I went to my mom's house and showed it to her.
I told her how the dress needed a belt to be complete.
She instantly said, "I have a chain belt, and I think it will be perfect!"
She came out with this elephant belt, and let me tell you; it was the perfect accessory to SLAY the dress!!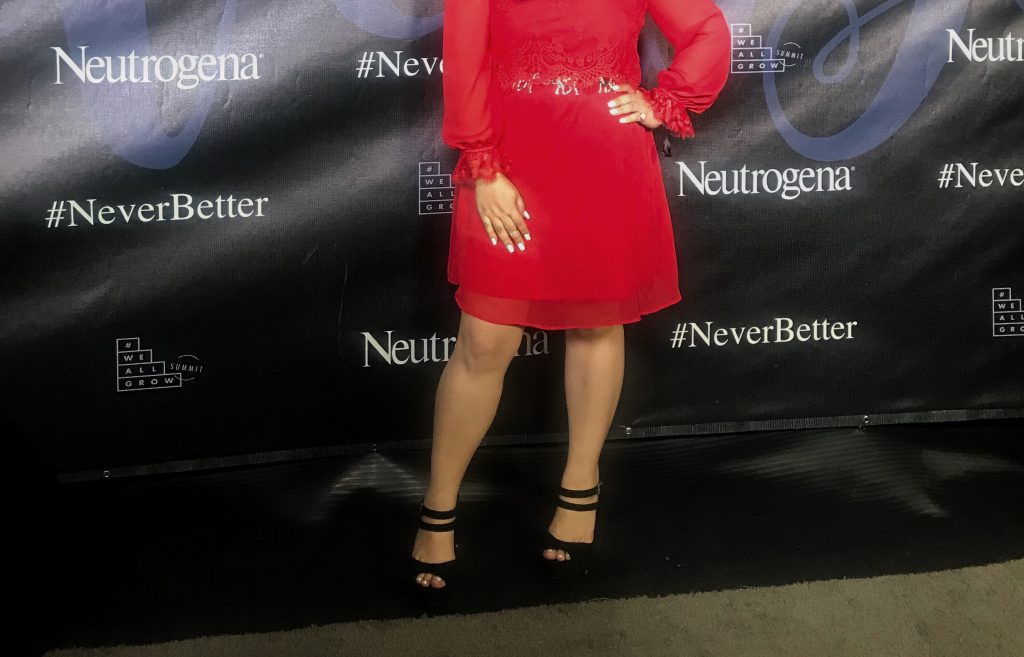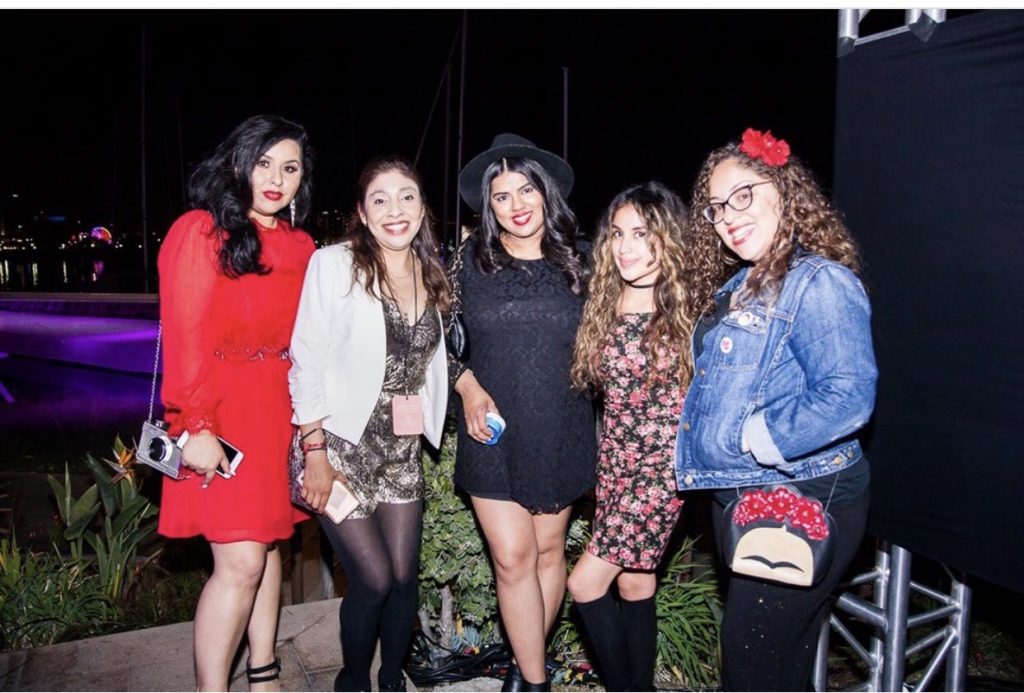 ---
Day Two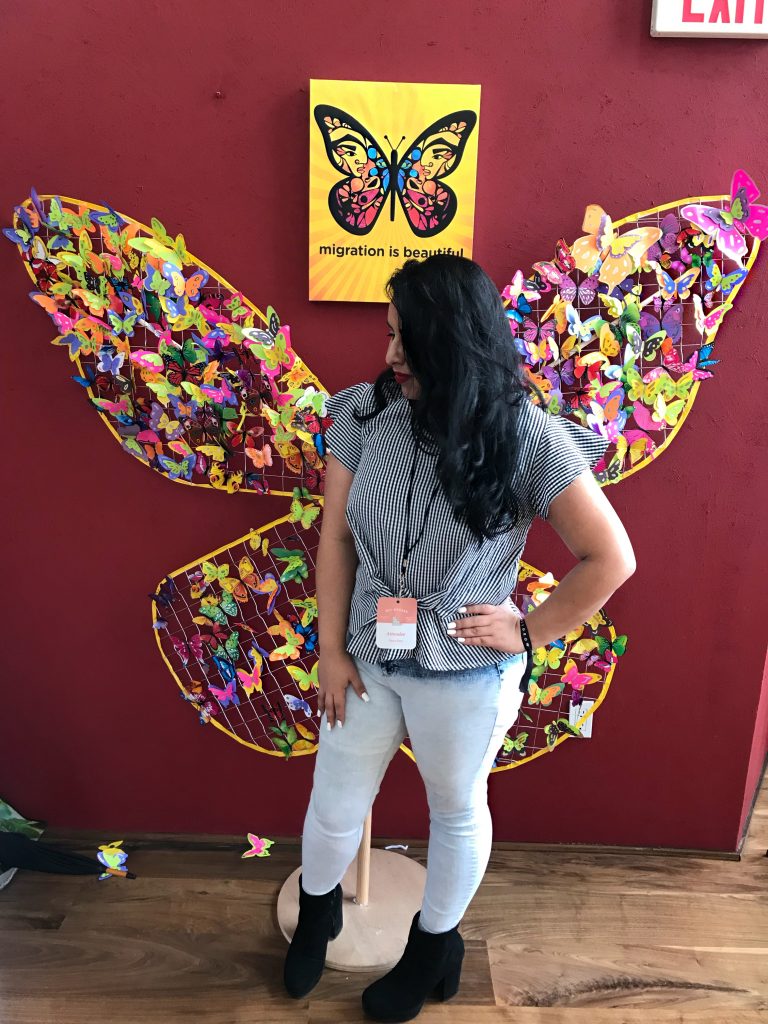 For this day, I had two outfits in mind.
Honestly, I wanted to be comfortable during the conference.
I decided to go with jeans and this black and white plaid shirt I found at Ross for $9.99.
For this day, I decided to switch it up towards the end of the day.
I decided to change outfits because it was getting a little colder.
I wanted to be comfortable for the last session of the day.
For this outfit, I paired a regular pair of jeans along with my #Weallgrow tee, my fuzzy white jacket, and my tennis shoes.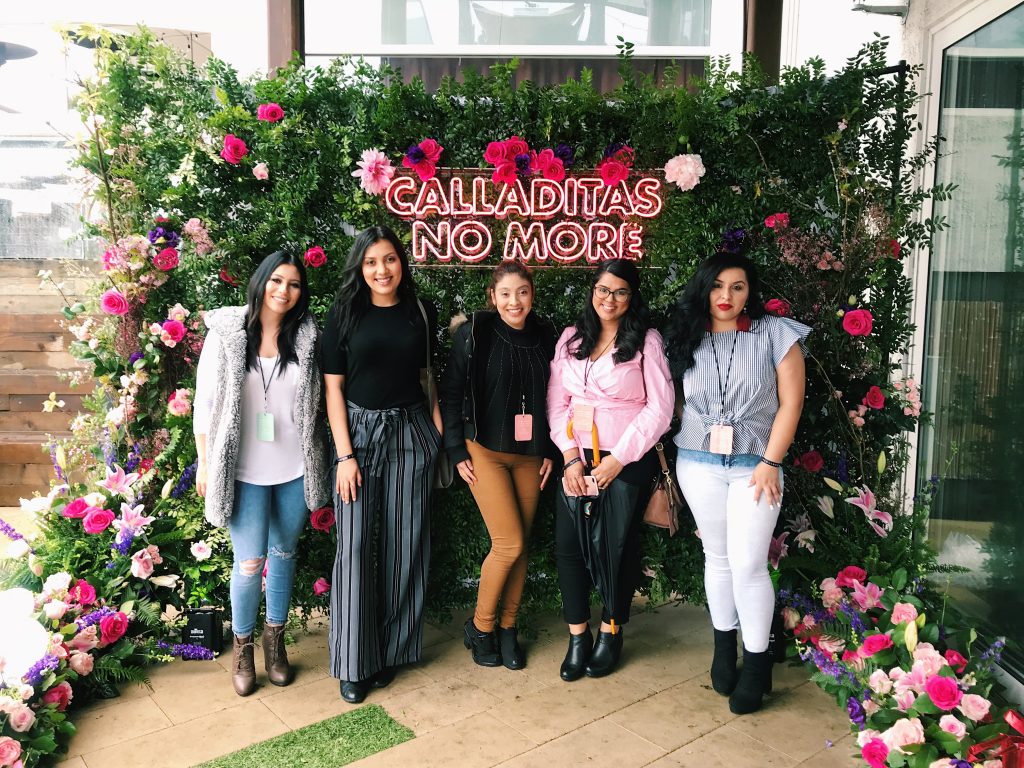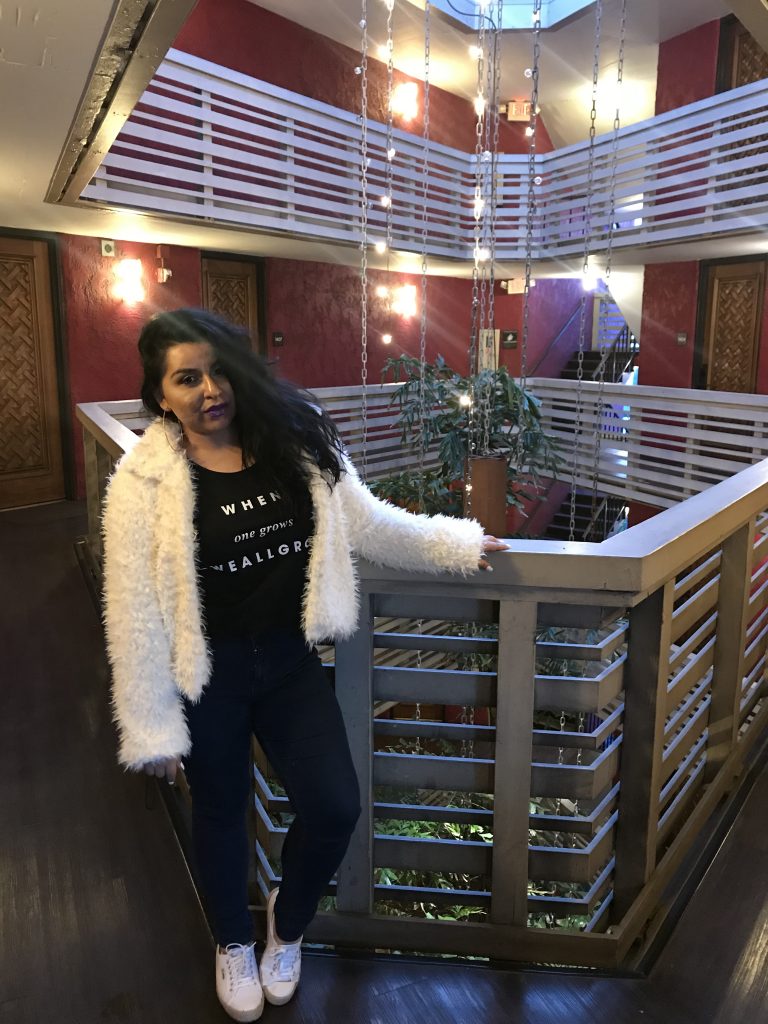 ---
Day Three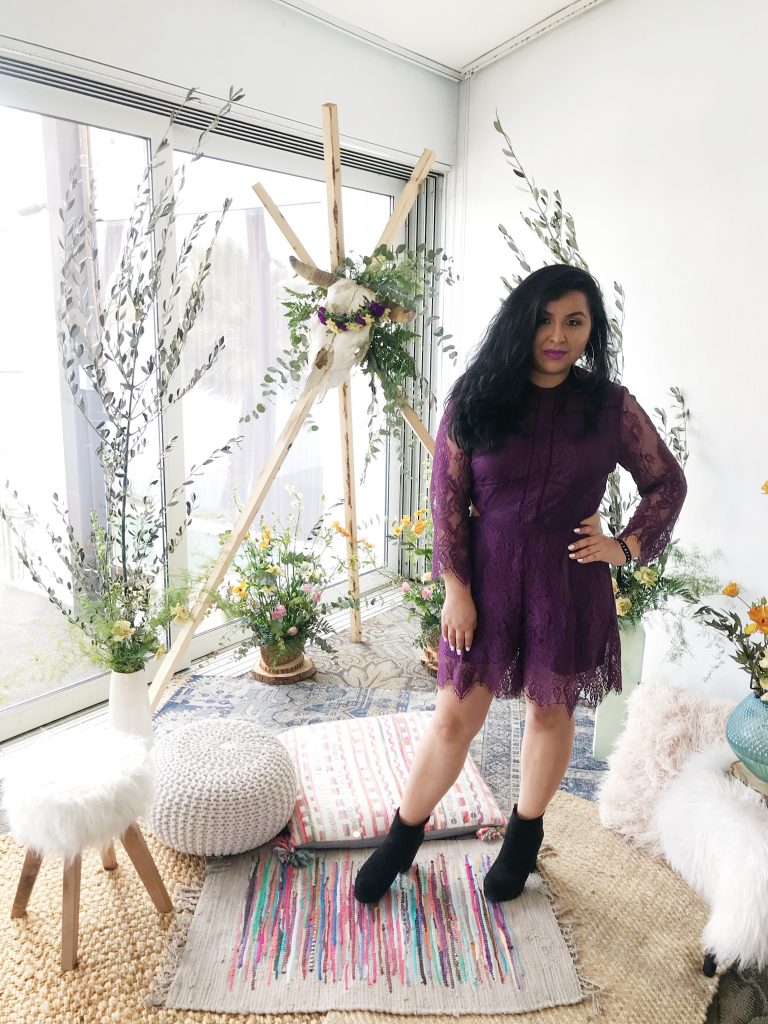 For this day, I decided to use my super cheap find from Target.
I found this shorts jumper on the sales rack right before check out.
This outfit was only $7.99!!
I grabbed it, although it was an XXL.
I wanted this jumper and was even willing to do some alteration to make it fit me.
Once I was walking out of the fitting room, I passed by the sales rack again and found the same jumper but in my size.
It was meant to be!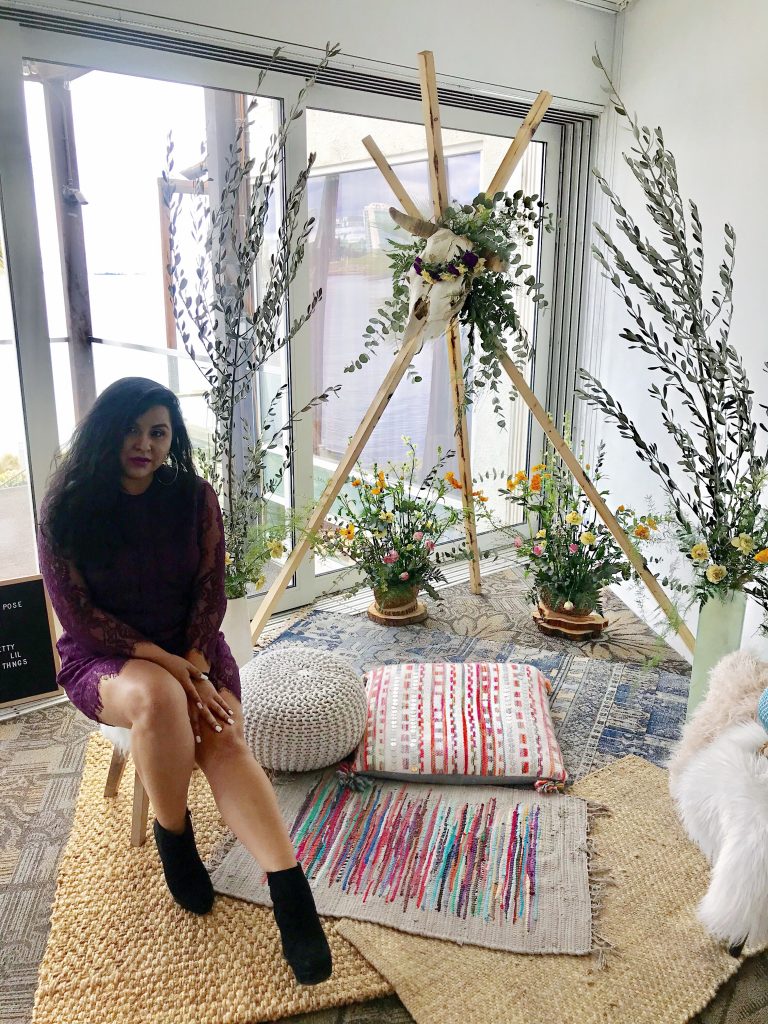 ---
Day Four
  Wellness day
For this last day, I knew it was going to be a more chill day.
I needed to wear something comfortable and chic.
I felt a little overdressed with this outfit, to be honest, I think I could have toned it down a little.
I opted to wear this sweatsuit from Target, which cost $19.99 for each piece.
I also paired the outfit with some statement earrings and a bold lip.