If you don't know by now I have been into burgundy colors a lot since last fall, even during summer time.
I have purchased quite a few, well technically a lot of dark lipsticks like if I don't own at least one.

When I purchase them, I usually feel a sense of regret but than I'm like no, they aren't all the same shade.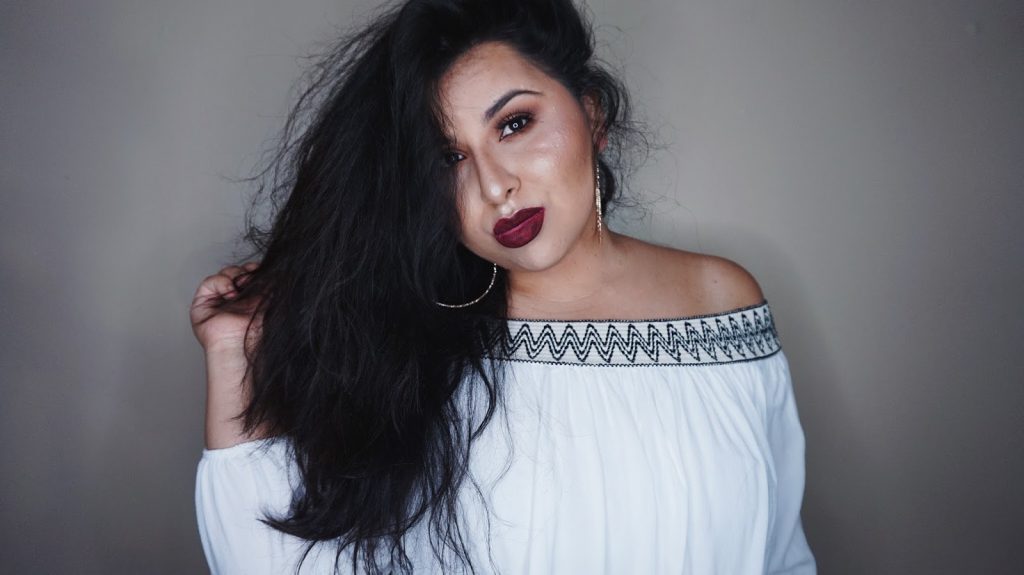 Iluvsarahii

is one of my favorite make up beauty gurus.

When I found out she collaborated with Colourpop I was excited, and wanted to see the products she came out with.
She's a true make up maven, with quite a variety of make up looks.
When her collection launched, she had a great variety of colors, from nudes to dark colors.
Honestly I did not purchased any eye shadow pallets from her collection because I have a lot of colors similar in other make up palettes.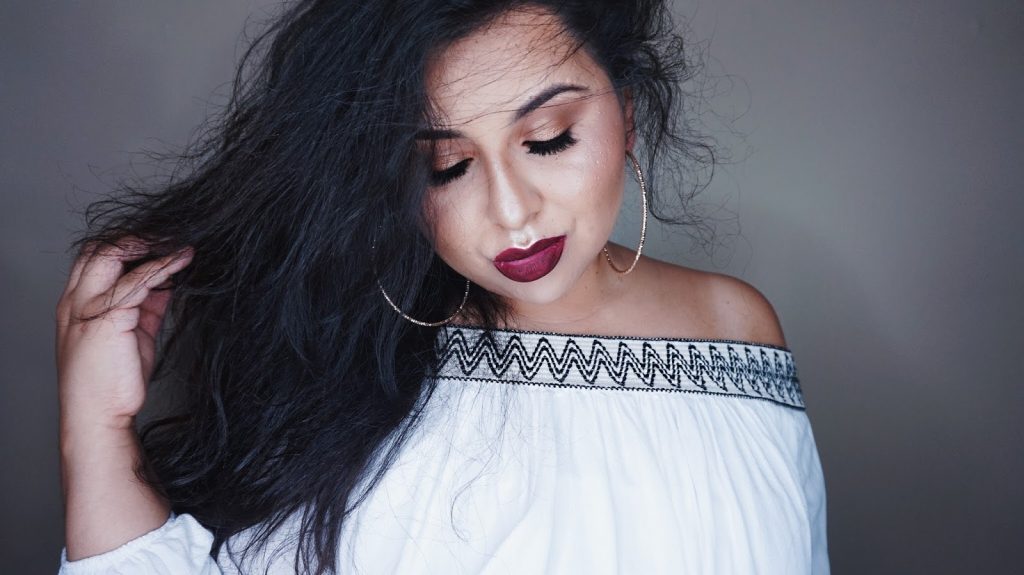 She came out with two palettes, one on the neutral side, and one that focused more on the deep purples and corals, which I am kind of scared to play with those colors.
I decided to just purchase the ultra matte lipstick in the color MAMACITA
As mentioned earlier, there has been something about deep dark burgundy lipstick colors, so I decided to just pick the Mamacita lipstick from her collection.
I honestly thought it was going to bee a bit more on the deep side, but it's more on the redish side.

Skin color play it big when it comes to dark lipstick colors, so that might be one of the factors with me.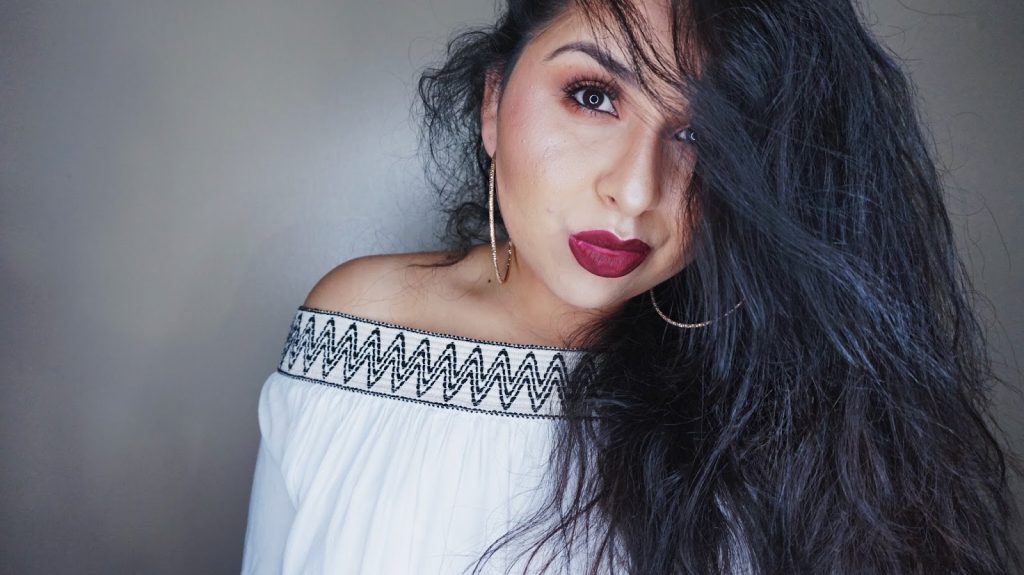 Here's a make up look I created using my

MAMACITA

ultra matte lipstick.
For the eyes you know most of the time I will keep it safe with my neutral colors.
For the face I decided to go with a little bit of blush and a bronzy bronzer.
and to kill the make up look, you know that for me a statement lip color is my thaaaang which

Mamacita

came into place to complete the look.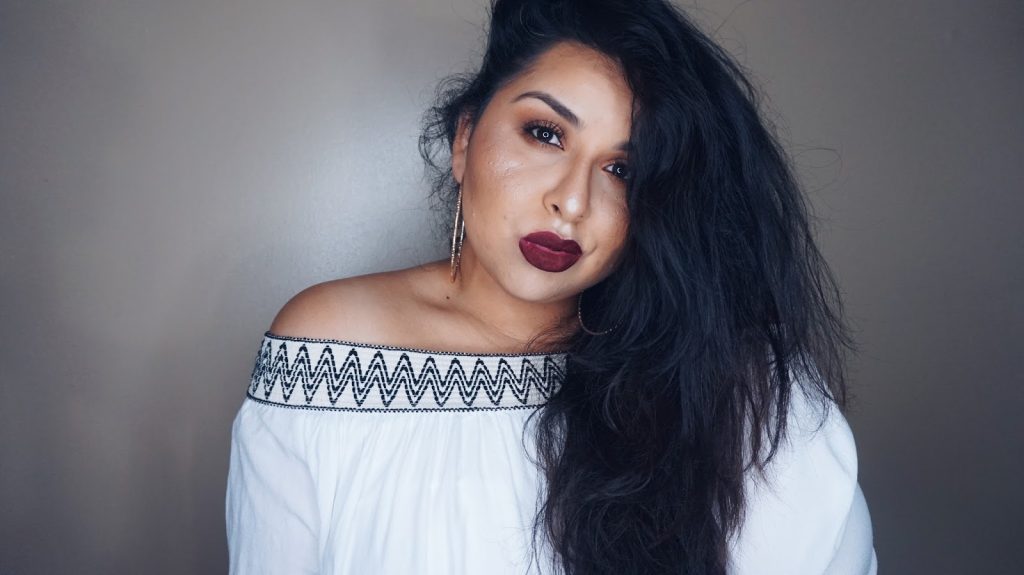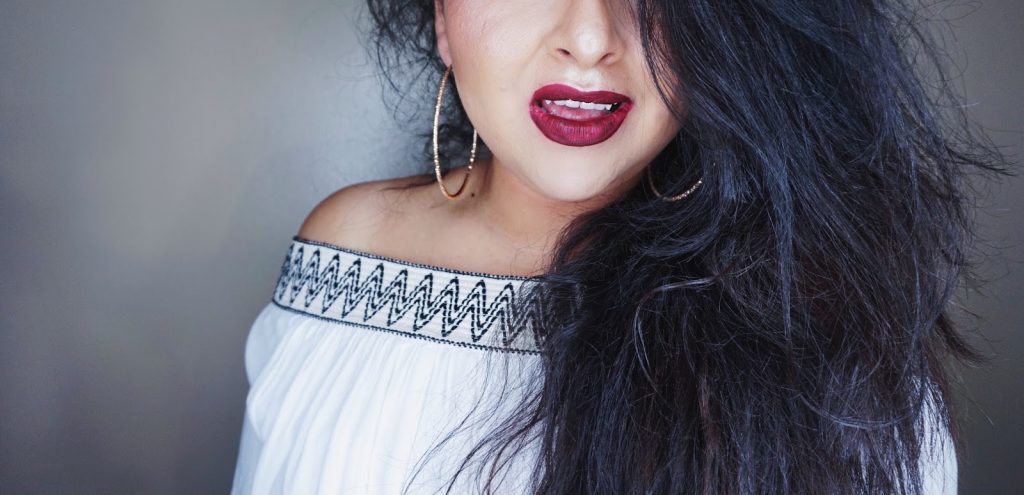 Did you guys get anything from her collection?
If so what was your favorite product from her collab?
Comment down below I'd like to know!
primer:

 Too Faced Hangover Face Primer

|
foundation:
Too Faced Born This way In Warm Beige

|

 
bronzer:
 Lorac Contour
Palette
Using Medium color with slight of the Deep color

|

 
highlighter:
Anastasia Beverly Hills Glow Kit- Sun Dipped using MoonStone and Summer
brows: 

Covergirl Brow Shape + Define Brown Mascara
|
Using the:
Lorac Mega Pro 3 Los Angeles Palette 
| 
crease:
 Pecan, Tan 
| 
lid:
 Crepe 
| 
under eye:
 ABH Artist Palette in Phresh & Lorac Mega Pro 3 Los Angeles Palette in Bark
| 
mascara: 
Maybelline Big Shot Mascara 
| 
eye liner:
 NYC Liquid Eyeliner 
| 
lashes:
 Ardell Cluster Wispies #602
ColourPop Ultra Matte Lipstick  in
MAMACITA