Welcome to fall.
Although in Texas we are still having summer-ish temperatures, we've had a couple of cold days.
People in Texas may say I'm exaggerating, but I just really don't like cold weather.
I would rather deal with heat than cold.
Fall brings out all the copper-ish colors, which is the inspiration behind this make up look.

Technically, I saw a look on Demi Lovato and I kind of wanted to re-create that look but I ended up with a copper-ish look.
Usually I stay away from warmer looks, and colors .
As you know my go to's and comfort zone colors are neutral colors.
Since I saw Demi's photo I felt in love with the eye look she had on the photo, so I decided to stop being a chicken and just try to play with more warm colors.
My biggest fear with warmer colors is the blending portion and to be honest, I feel like warmers colors are not a good look for me.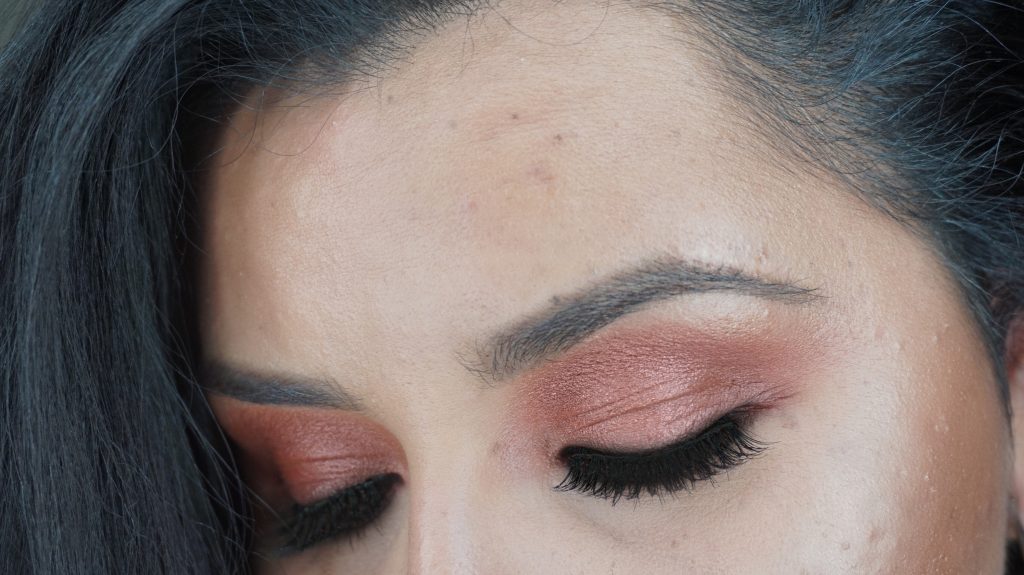 Boy, I must confess I grabbed my make up wipe more than once, and thought to my self what in the world am I doing using these colors.
I pushed through and decided to finish up the look and this is what I was able to accomplish.
Blending warmer colors is difficult for me, which is one of the top reasons why I stay away from them. You really need to spend some time blending and ensuring you don't blend too much or leave harsh lines.
I think I did a pretty good job, blending the combination of red, copper and light colors together on this look.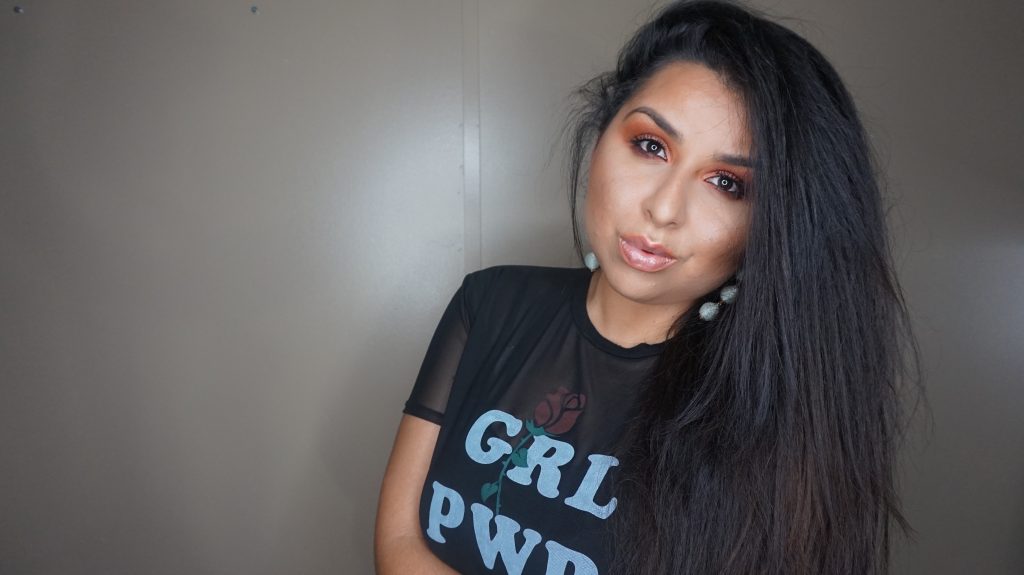 Also I didn't know what lip color to use with this look, for the first time I didn't know which color to use as my lip color.
I wanted a natural color, but than it looked to plain, I opted for a brighter one and I felt it was too much.
Than I opted for a warmer brown color and I just did not know how I felt about it.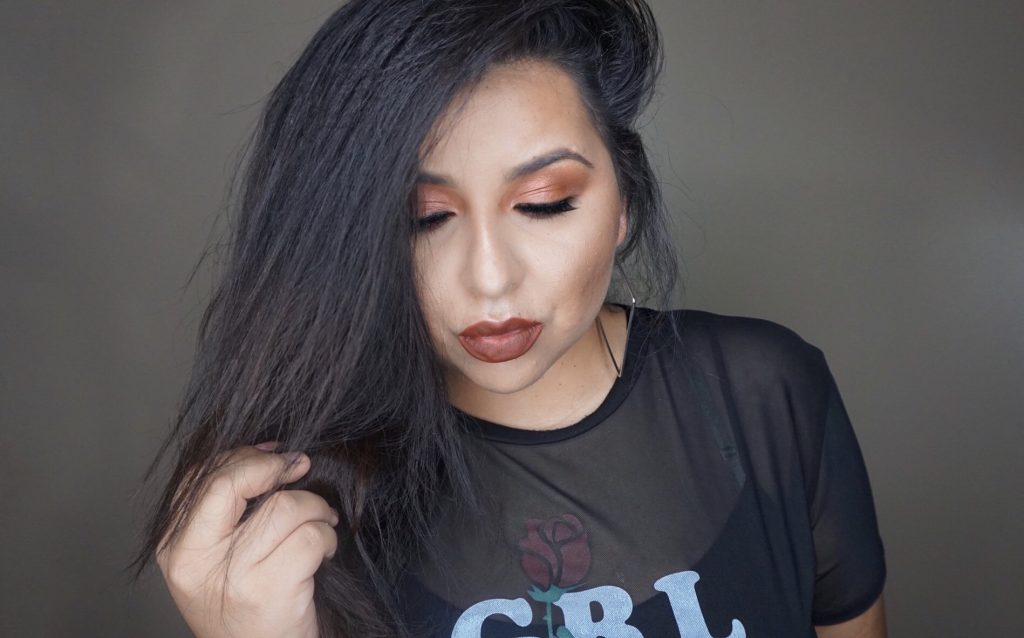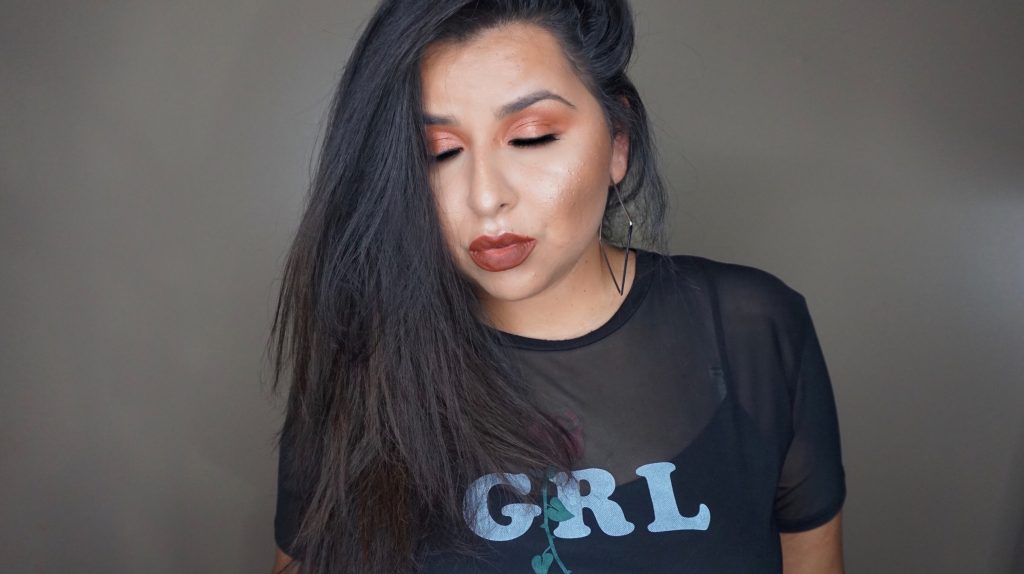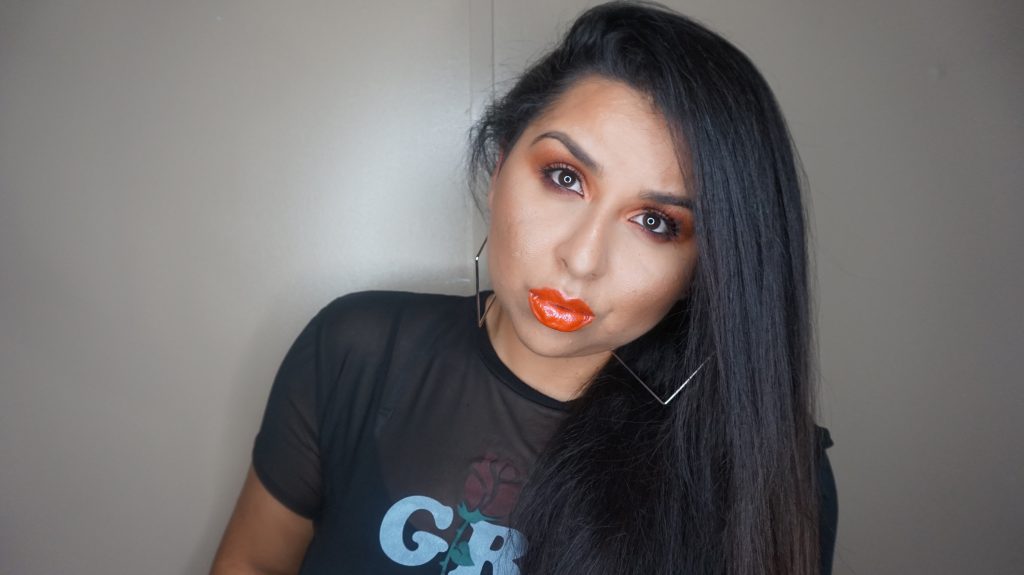 Overall I feel proud about the outcome of the look, as far as the lips go I wasn't sure, so I tried a few different shades.
Make up Details:
Face:
primer:

 Nivea Men's Sensitive Post Shave Balm | 

foundation:

 Your Skin But Better CC Cream With SPF 50+ in Tan | 

bronzer:

 Lorac Contour Palette Using Medium color with slight of the Deep color + Milani Strobelight Instant Glow Powder in Glowing |

 highlighter:

 Anastasia Beverly Hills Glow Kit- Sun Dipped using MoonStone and Summer
Eyes:
brows

: Covergirl Brow Shape + Define Brown Mascara | Using the: Urban Decay Naked Heat Palette | crease: Sauced +  He Devil + Scorched | lid: Ounce +  Scorched +  Lumbre | under eye: En fuego + Scorched + Dirty Talk | 

mascara:

 Maybelline Big Shot Mascara | eye liner: Loreal Extra-Intense Liquid Pencil Eyeliner in Black on Waterline | lashes: Ardell Cluster Wispies #602
Lips:
Lorac Alter Ego love, lust & lace lip gloss collection in:

Mademoiselle


Anastasia Beverly Hills Lip Palette in the color:

Rich Mahogany Brown


NYX Cosmic Metals Lip Cream in:

Solar Energy