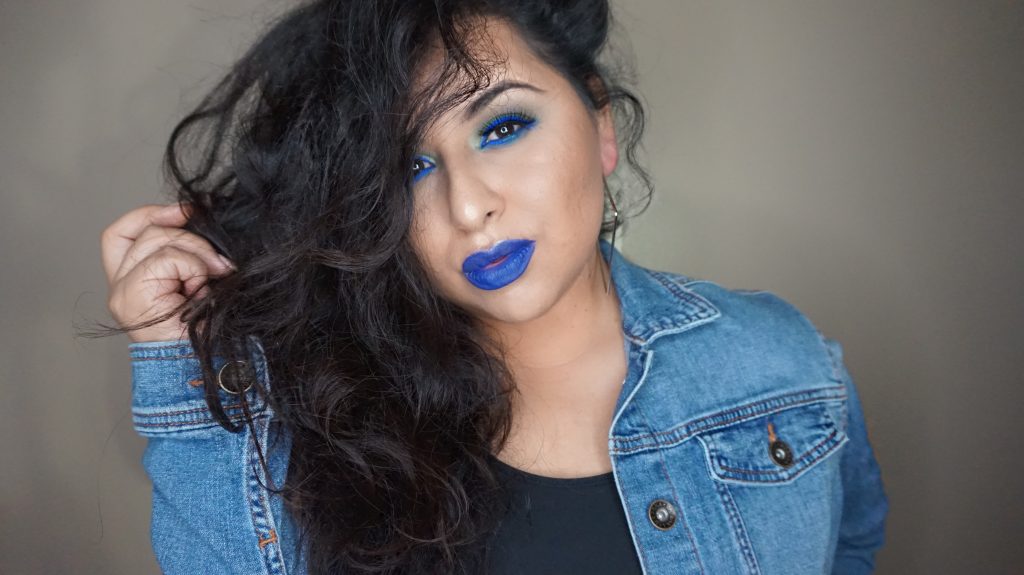 Because for the past week, I've been feeling the blues.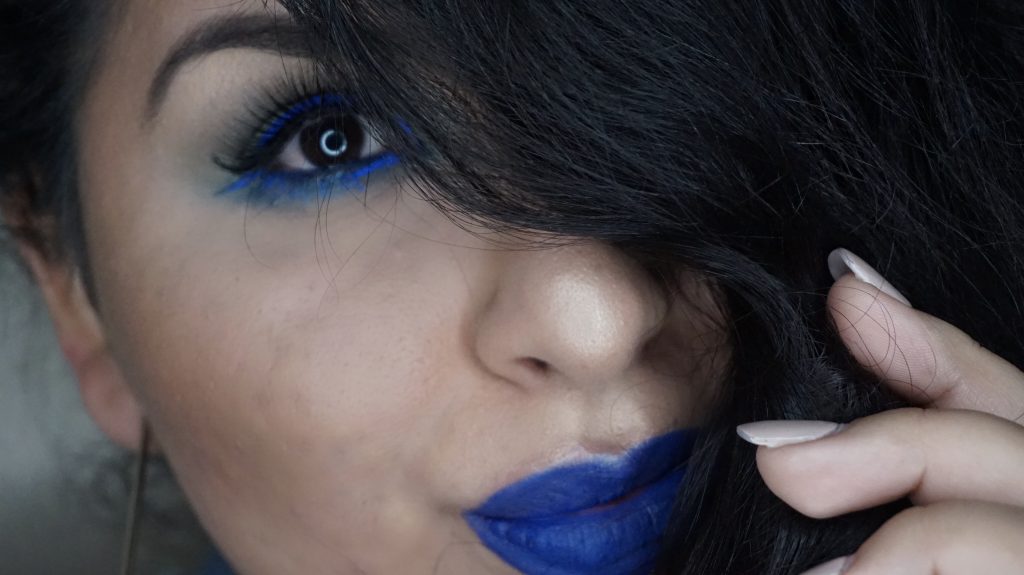 I recently came across a look similar to the one I recreated on this post.
I have never mentioned this, but Linda Hallberg is my number one faveeeee make up guru!
All of her looks a daring, amazing and everything that you can think with the word wonderful.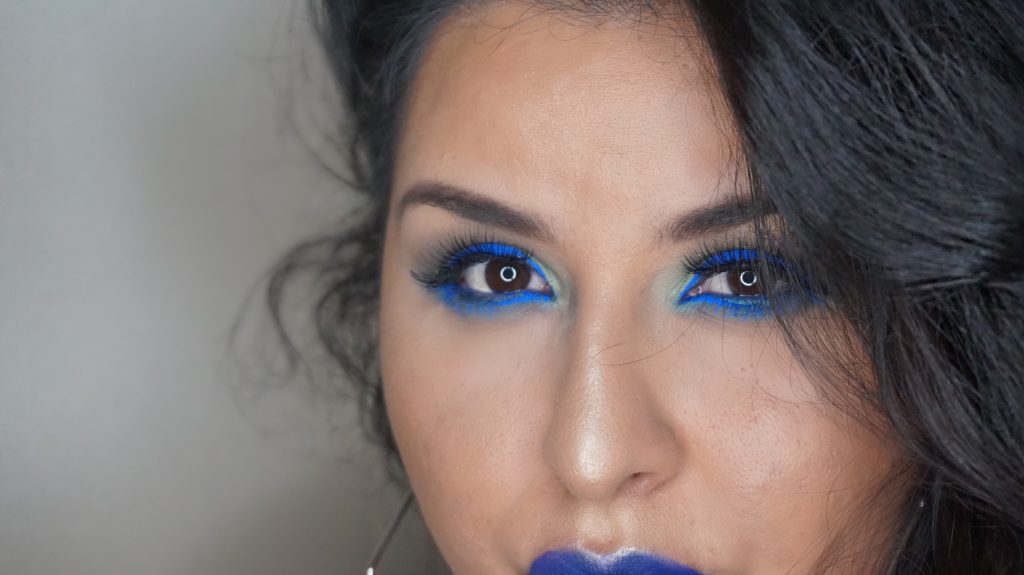 Strolling through her website recently, I came across one of her daring looks and it just totally spoke to me.
Royal blue is one of my favorite colors.
this color is such a bold yet elegant color.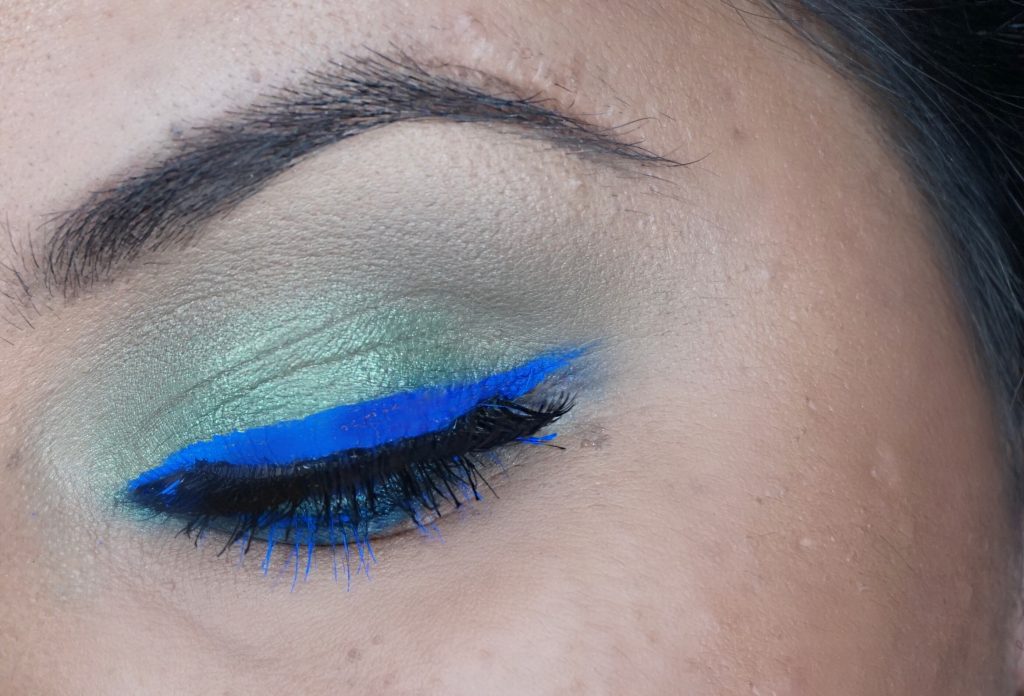 I wanted to keep the attention on the eyes and lips for this look.
Anyway, as mentioned earlier Linda's look totally inspired me to create my own navy blue look.

I decided to add my little twist to the look by incorporating a different shade of blue on my lips.
Although we are in fall, I decided to do a colorful make up look.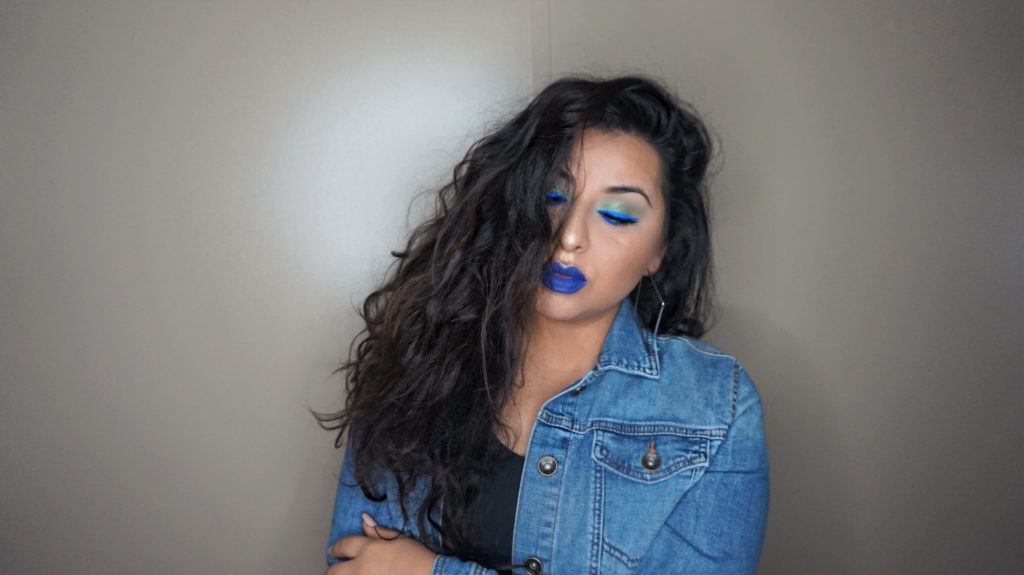 I decided to add royal blue eyeliner to my look.
Also since I didn't have a blue mascara, I added the liner on my lower lashes.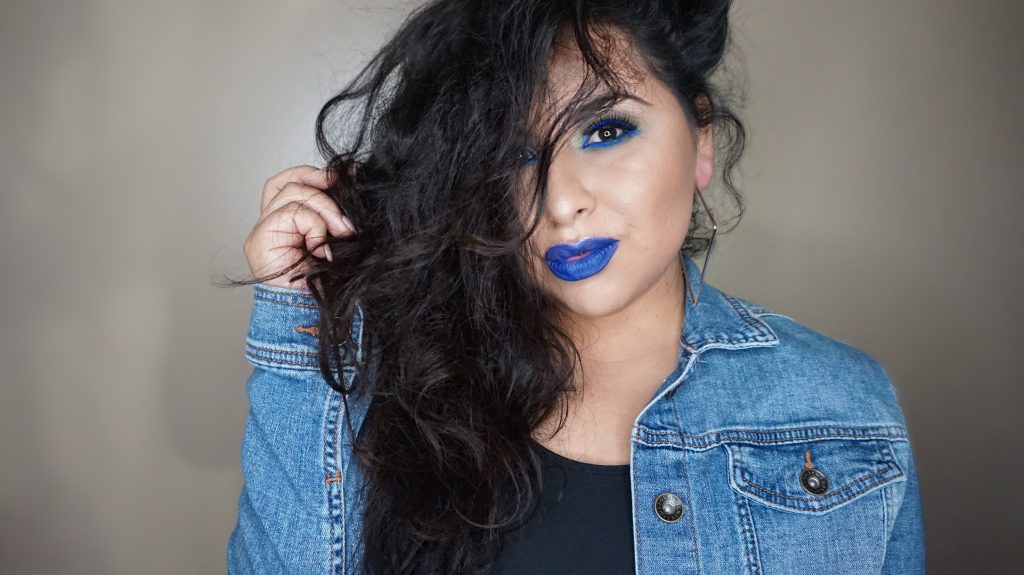 I decided to keep the lashes black, I didn't want to completely copy Linda's look, so I switched quite a few things from her look.
When you click on the link to her webisite, you will be able to see the look that inspired me.
For the face I only used a bit of bronzer and only a little bit of highlighter on my cupid's bow area.
After all make up is all bout being daring with your looks and totally not follow rules!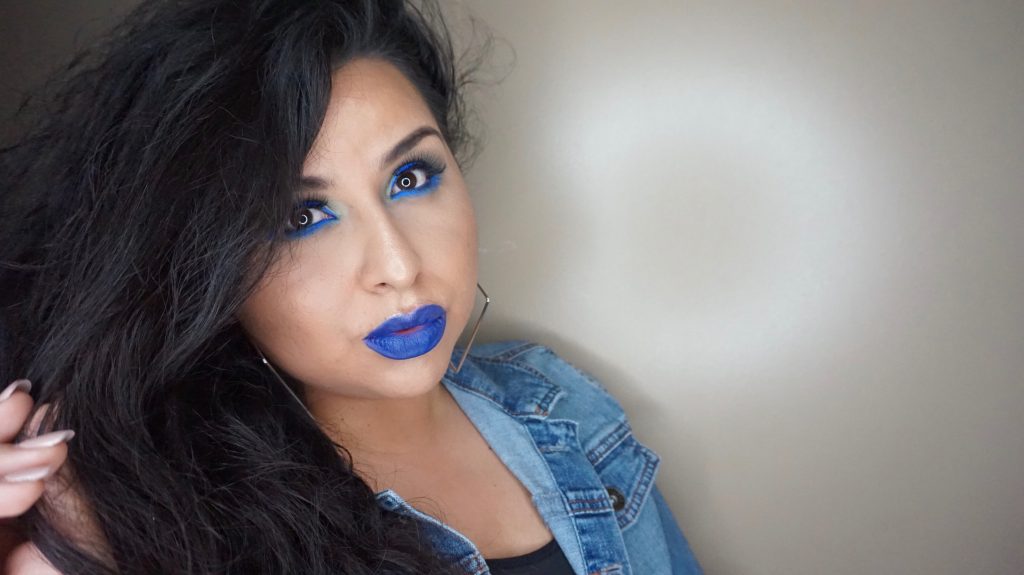 Make up Details: