I know, I know super late, but I've been in a weird funk all January.
I hope you all are having an amazing start to the year and are still focused in your goals!
On this post I wanted to share how I'm finding my way back to color. 
My make up looks have been solely focused on neutral colors, not only due to fall, but I just love them so much.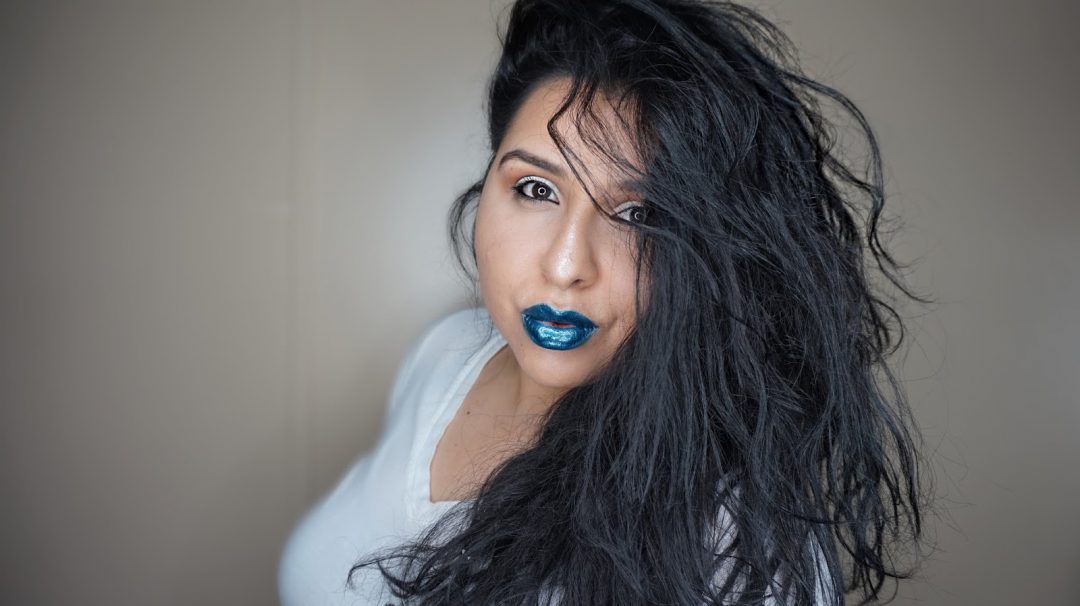 As I was walking down the check out line at Ulta, I peeped the NYX Metallic lipstick stand so, I ran and grabbed the first color that grabbed my attention which was the Dark Nebula.


As I was playing with my make up one night, I really wasn't sure what kind of look to create to rock such

daring

color.
Of course you can go all out and add crazy color to your lids and lips but, that was not exactly was I was looking for when it come to this beautiful lipstick color.
So for this look, I decided to keep my eyes more neutral and go all out on the lips.
For the lids I used the Tigi Cosmetics HD Eyeshadow Palette in the color Vanilla
For the crease I used my Lorac Mega Pro 3 Palette in the shades Pecan & Walnut.
I decided to skip falsies and only apply a couple coats of mascara and eye liner!

Would you rock this lipstick?