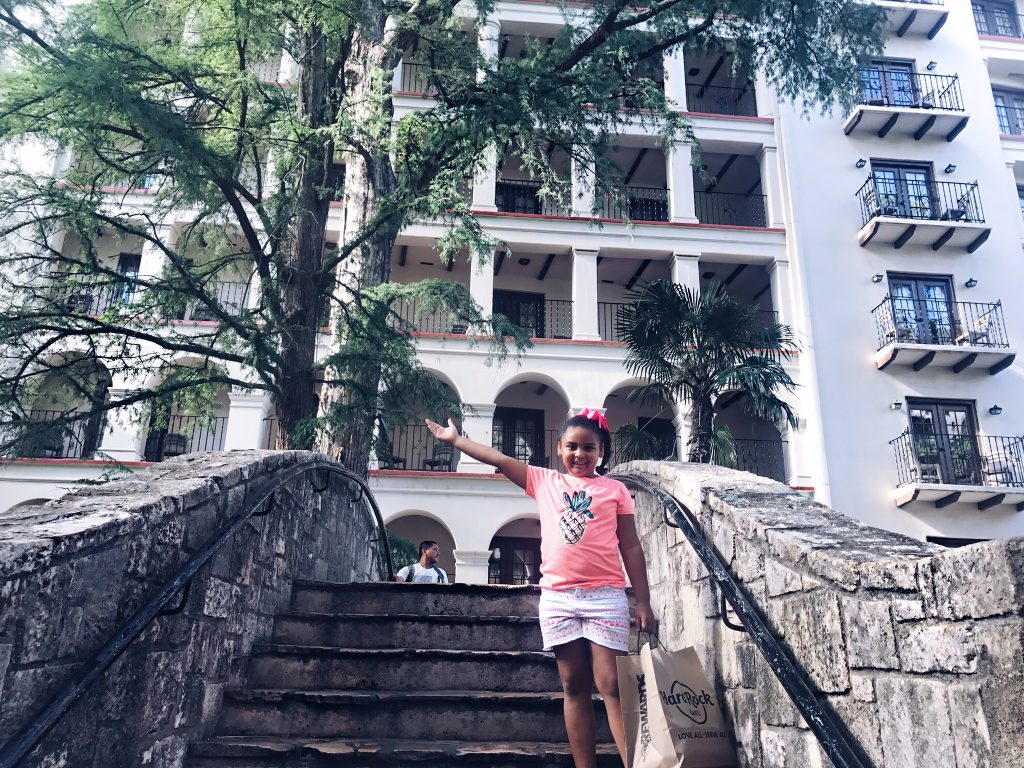 Weekend getaways are my absolute favorite!
I suffer from wanderlust, so there are times where I will just have this urge to get up and leave somewhere.
Now my brokenness doesn't allow me to do it as much as I would like, but I do try to do it as often as I can.
Every so often, we all need to get away without a plan. Vacations are fantastic, but honestly, they are stressful to plan, it can take months to plan and save.

Our financial situation doesn't allow us just to get up and leave and getaway all the time. Yet even going to a small town near your area gives you renewed energy.
I am a true believer that it's good for our minds to be in a different environment.

The good thing about a getaway is that you don't have to break the bank necessarily. If you have family near you, you can always invite them and split the cost, for this trip I decided to ask my brother and his wife.
We decided to head over to San Antonio as a little getaway.
I went to San Antonio when I was about 17 years old, and finally, several years later, this was my first time back since then.
We often head over to Austin, but this time around, we decided to make San Antonio, Texas, our destination.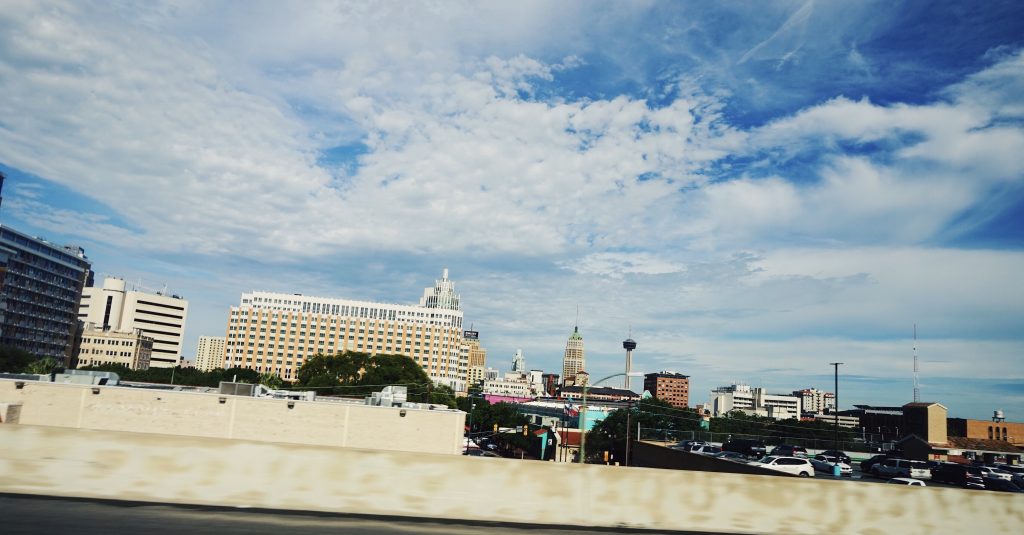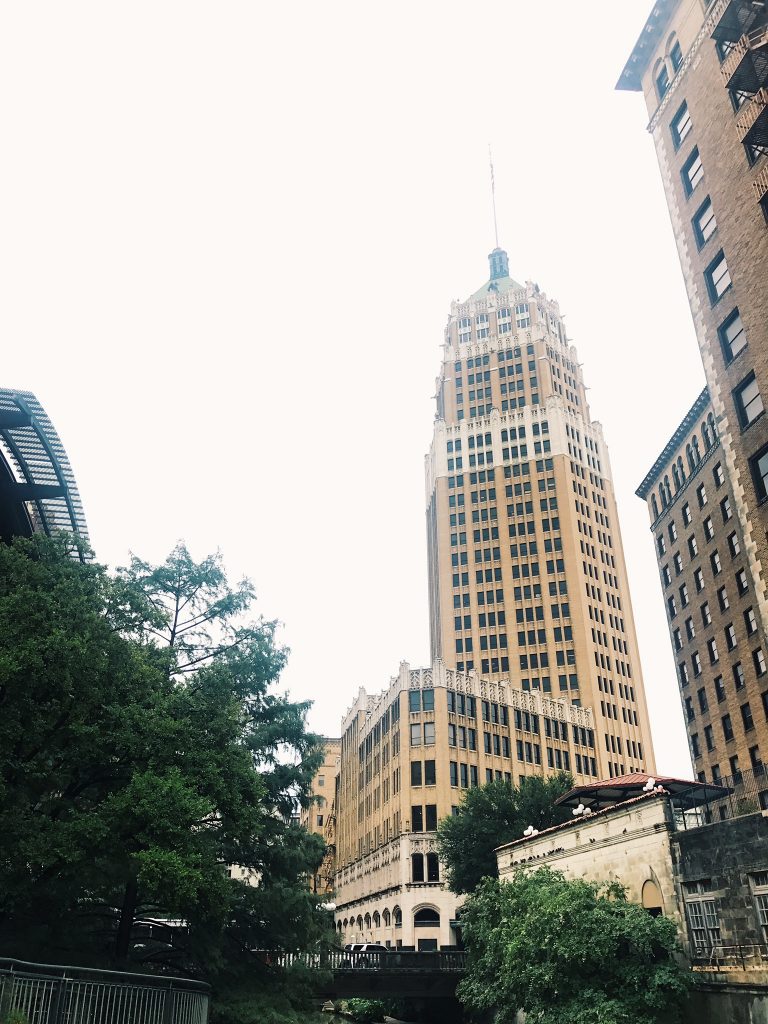 San Antonio is only about 4 hours from where we live, so my brother and I split the cost as well as the driving time.
We did not have a plan going there, but we for sure wanted to stay in the River Walk area.
I researched some hotels in the area, and honestly, there were some pretty awesome deals for that weekend we were going.
Tip:

I use Trivago to look up good deals and TripAdvisor to look up reviews.

Keep in mind that special events will always affect good deals at hotels.
We drove to San Antonio on a Friday night we left Fort Worth around 11 pm, and we arrived in town at 3 am.
We didn't stay near the River Walk that night.
The next day (Saturday), we woke up around 9 am.
We got ready headed over to eat. We checked in into our hotel on the River Walk and began exploring.

We weren't in a rush to do things—we just kind of went with the flow.
We had lunch at the Hard Rock Cafe San Antonio River Walk.
Honestly, we were so hungry, so we wanted fattening food.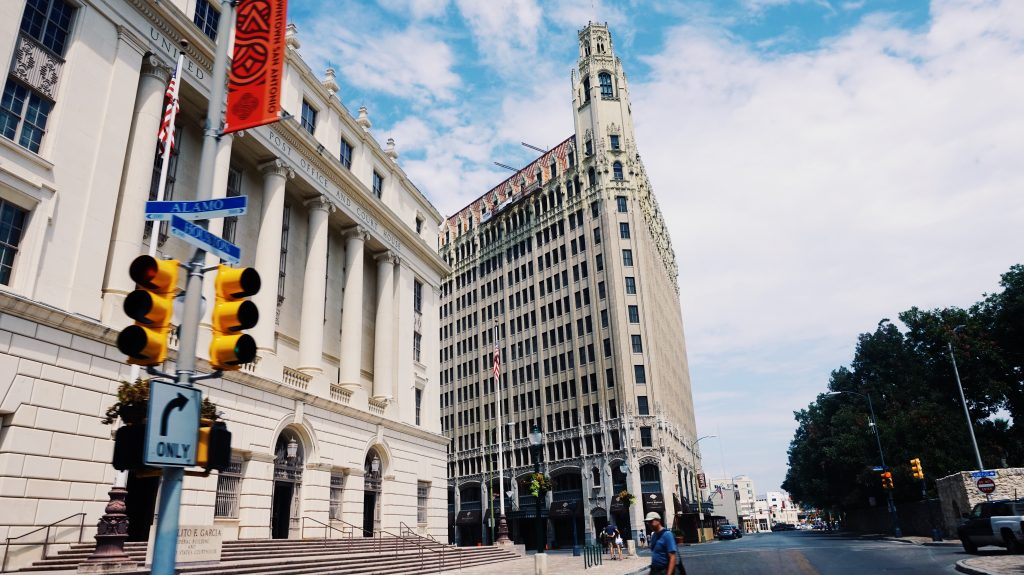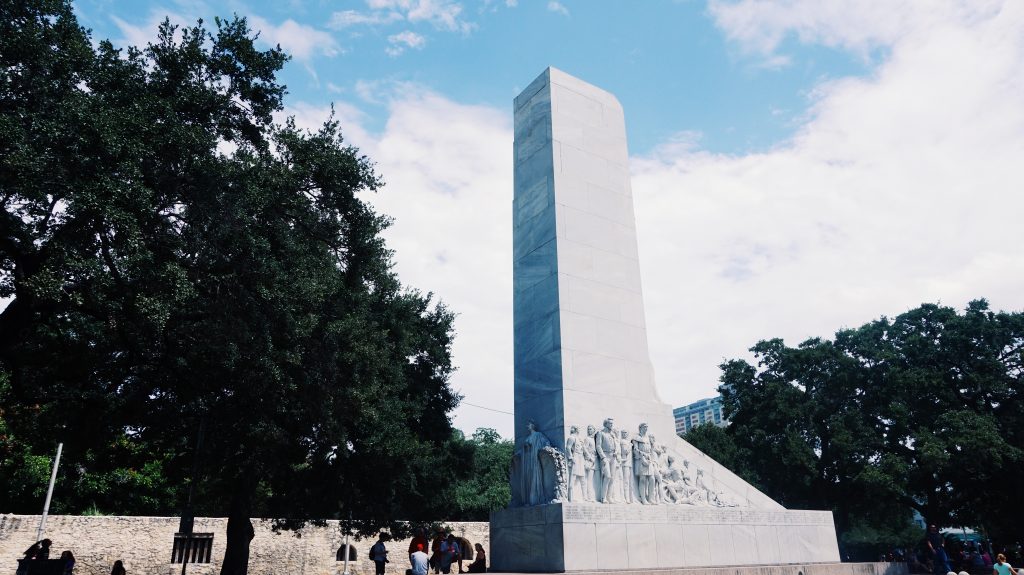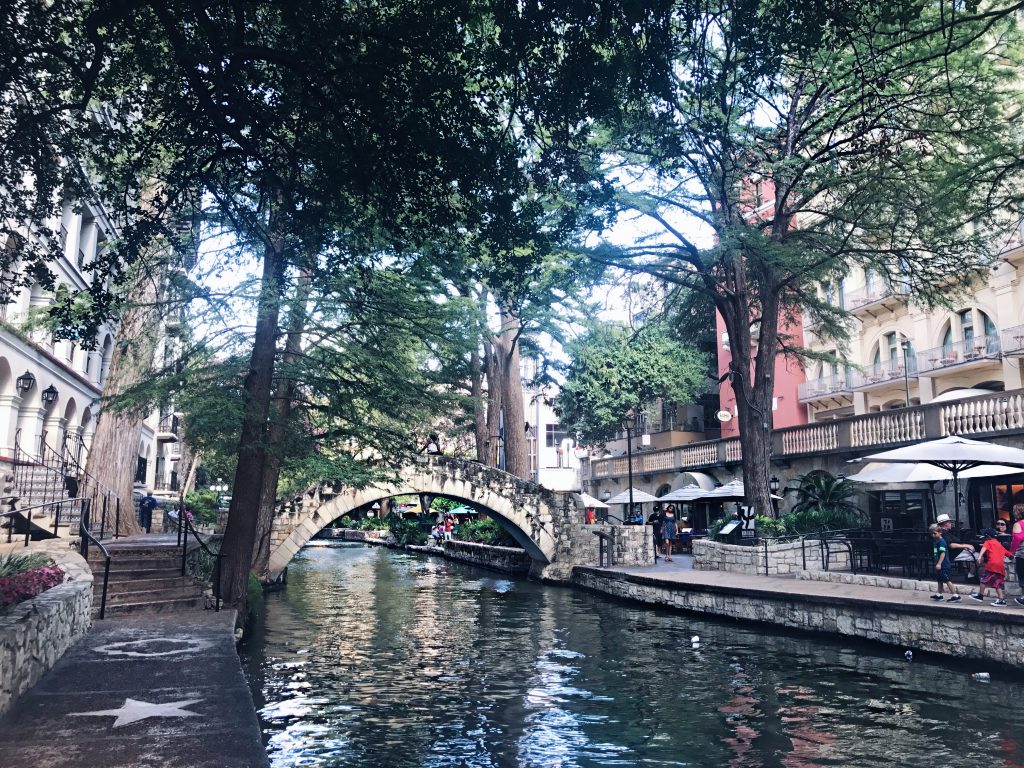 We ordered the sampler platter, which was delicious.
Most of us went with a big burger for our main course.
Tip: their Lava Java burger is the best.
After dinner, we headed out to our hotel, where we enjoyed a little bit of pool time.
As you all know, my daughter loves the water.
She loves to travel so we can go to the pool area at hotels.
At night we were able to enjoy a boat ride through the River Walk finally. It was our first time, and we had a hilariously fantastic driver.
The boat ride lasts about 30 mins with information about the Riverwalk.
This activity costs you around $12.00 per person.
We were the last riders for the night, so we didn't wait that long, maybe around 15 mins.

Even though we were the last trip of the night, it did not feel rushed.
A must-do if you go to San Antonio.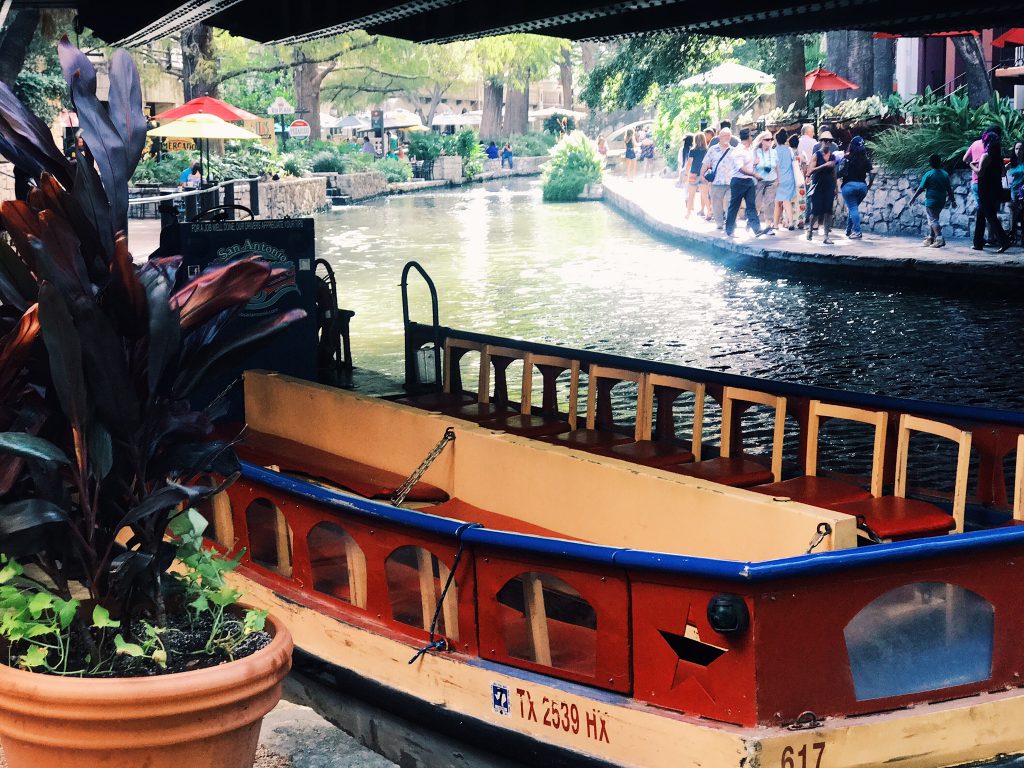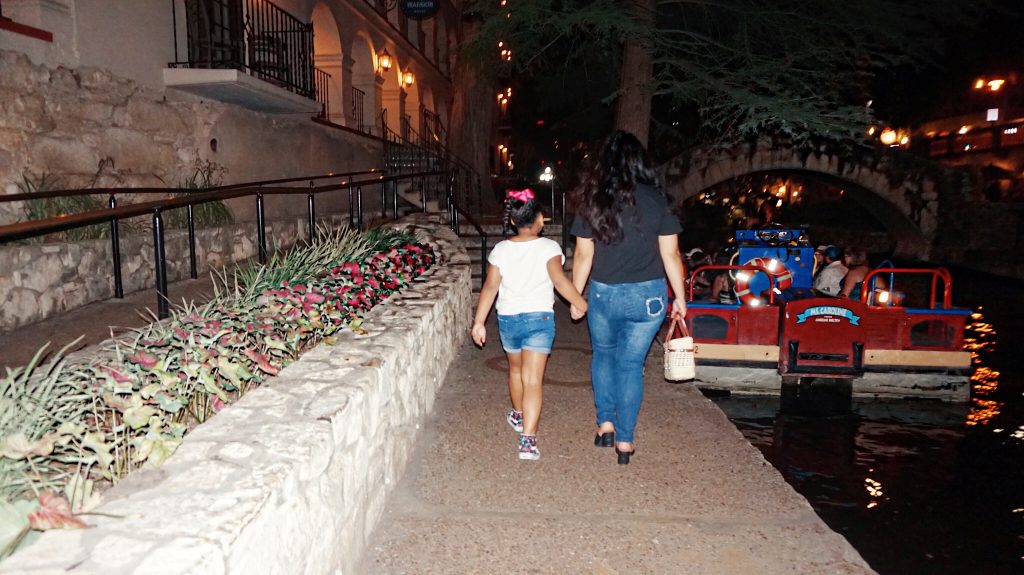 The next morning for breakfast, we decided to eat at the hotel restaurant.
We had booked a package where kids eat free.
They offered buffet-style breakfast, and we sat near a window to contemplate the fantastic rain!
After we decided to walk all through the River Walk.
It was such a fantastic day to explore because it was sort of raining.
If you didn't know we love the rain.
On our last day, we walked through El Mercado, which reminded me so much of Mexico City.
We had lunch at Mi Tierra Cafe & Bakery. 
This place was amazing! From the decor to the food and not to mention, this place holds the best WHITE CONCHAS.
In my opinion, the best one I had in 2017.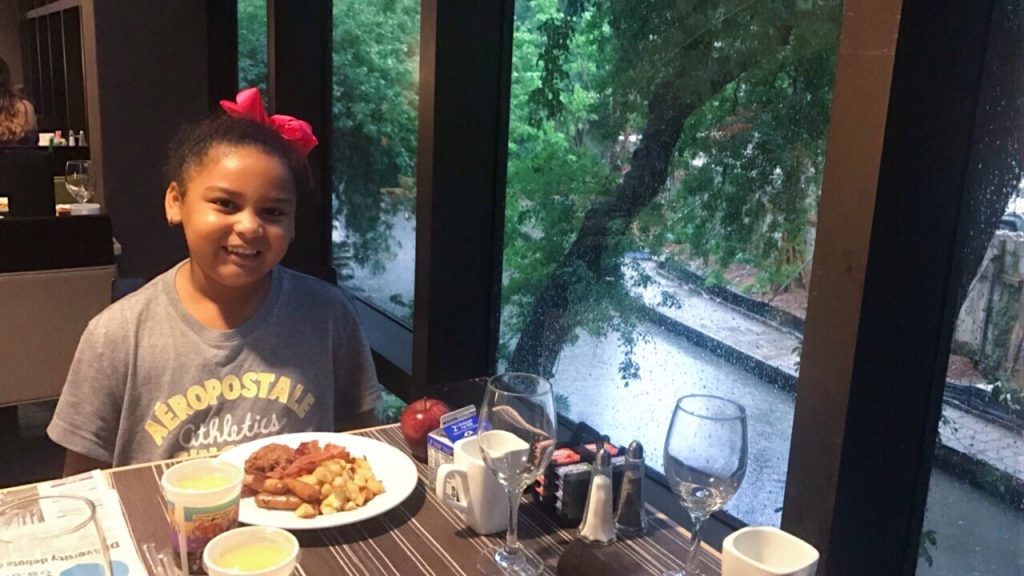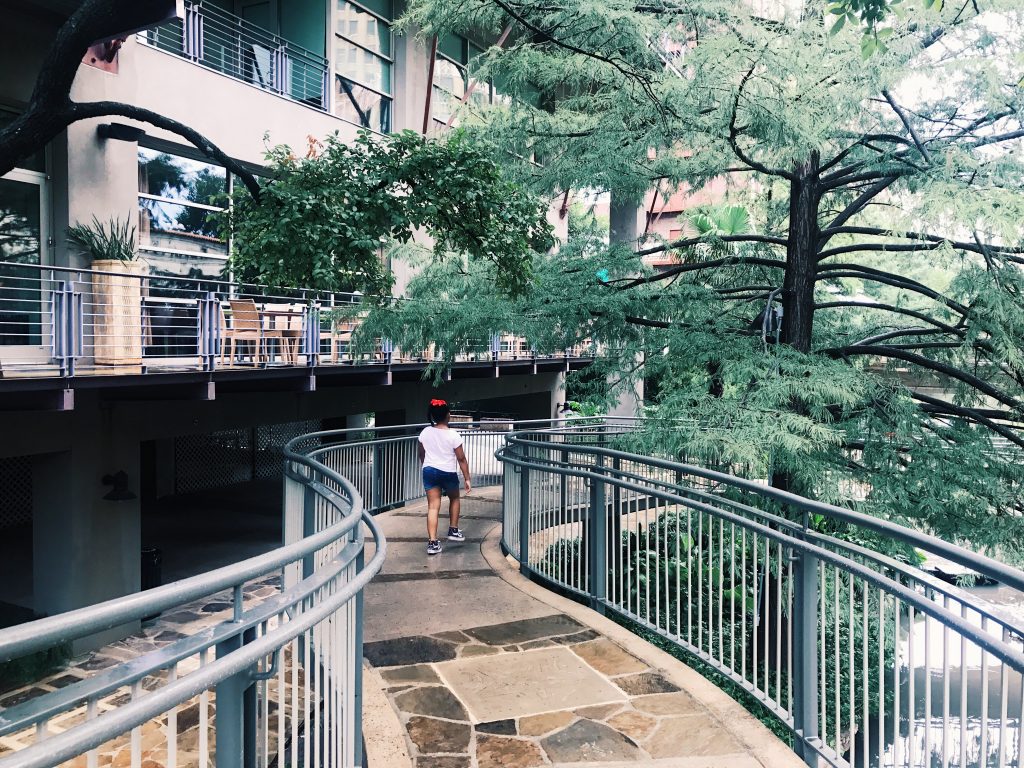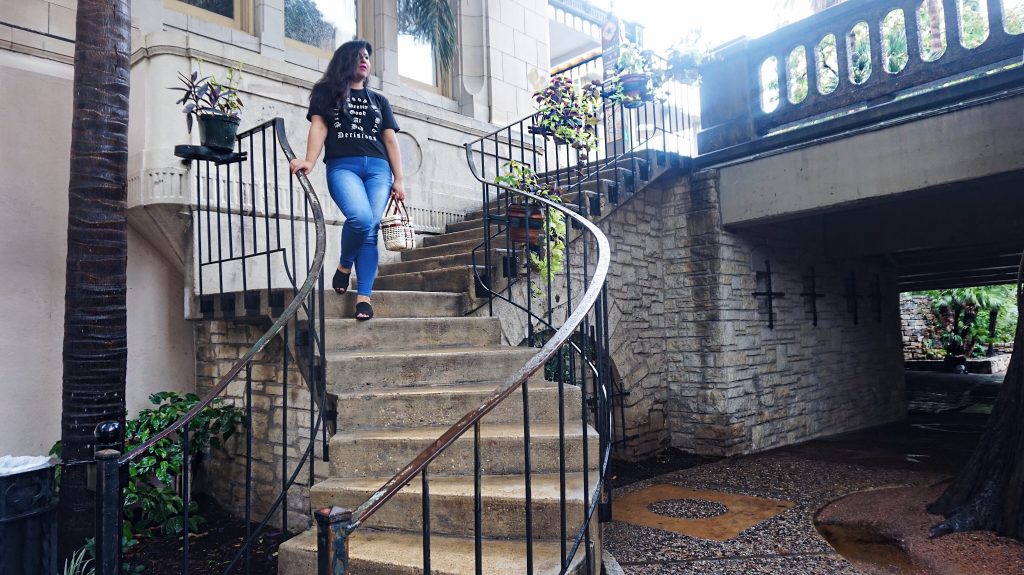 ---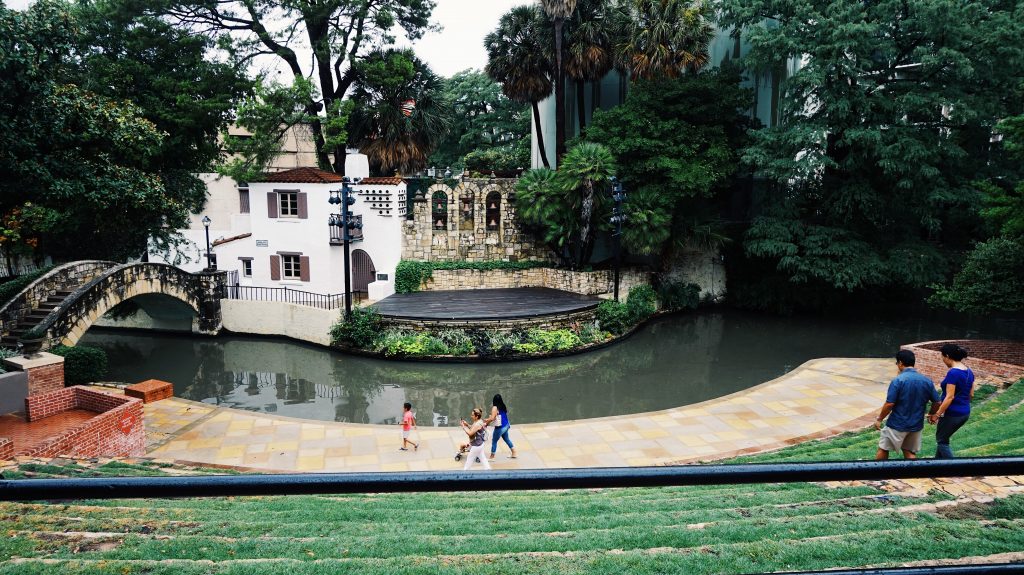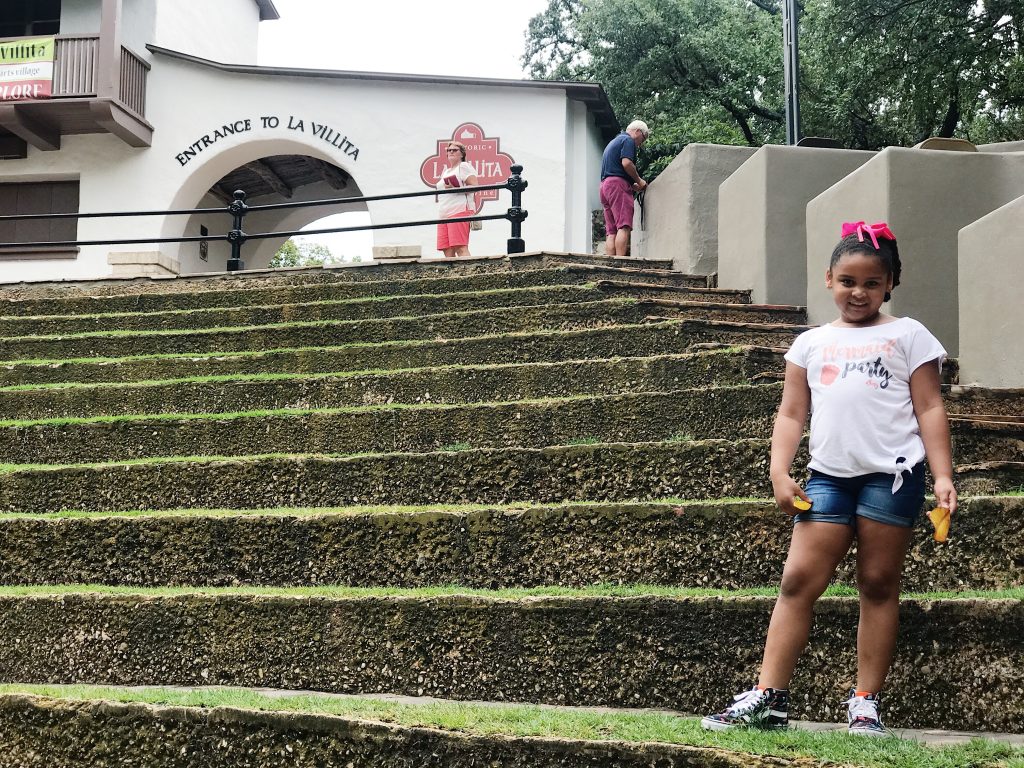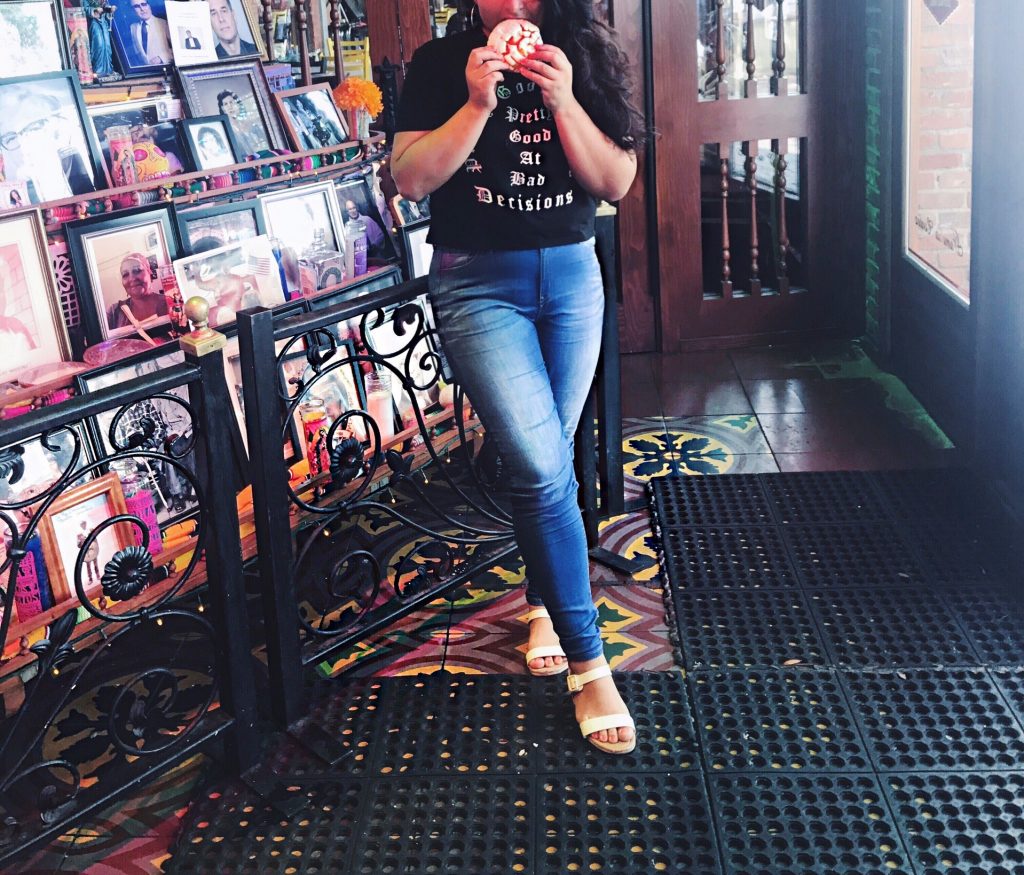 ---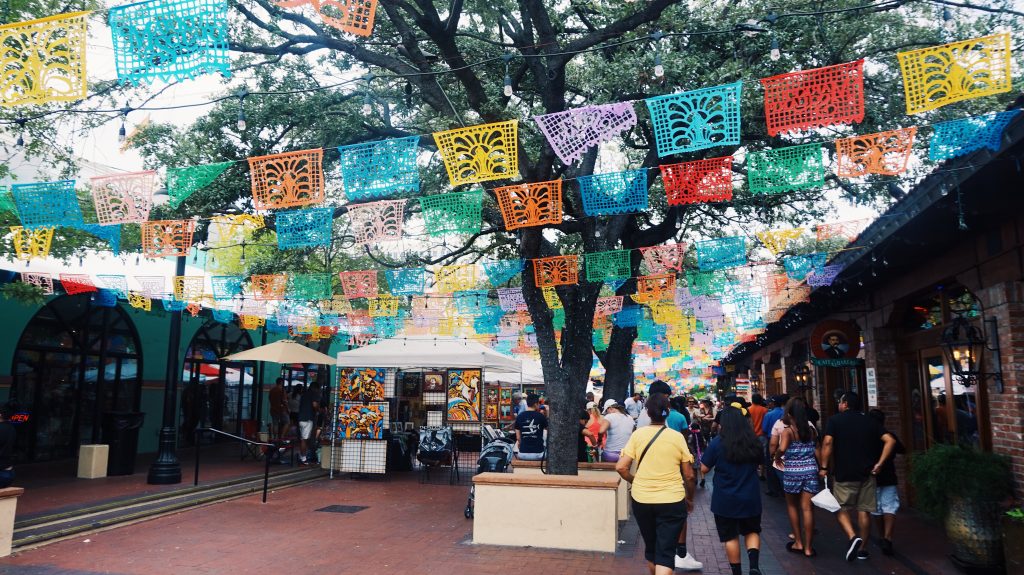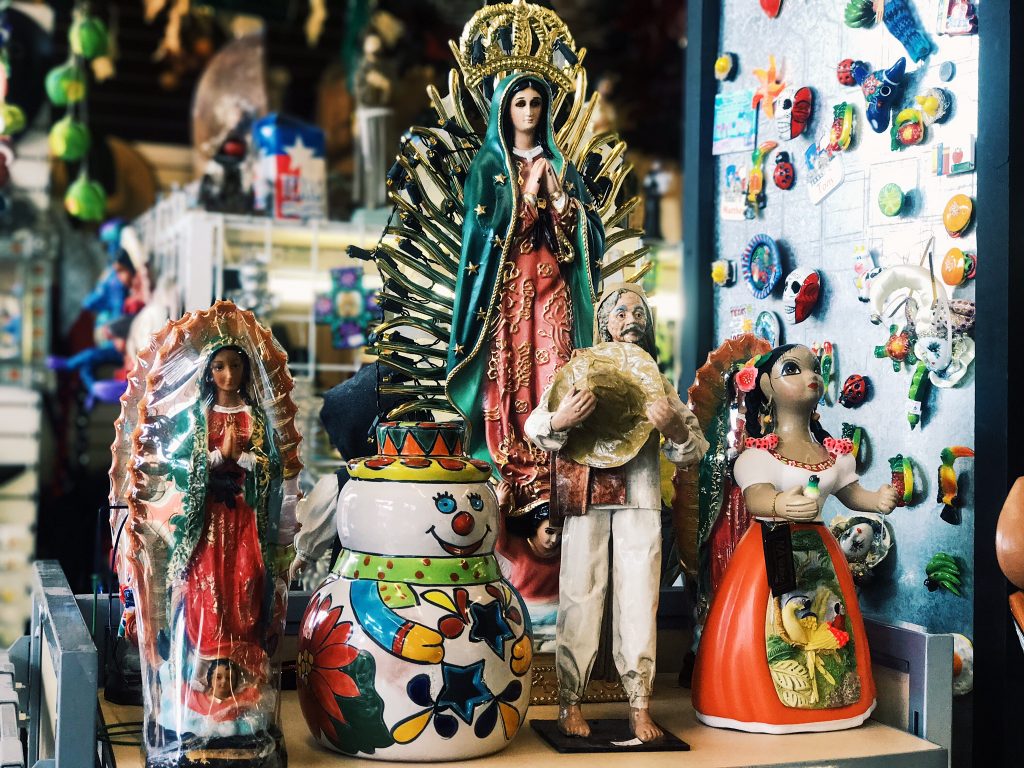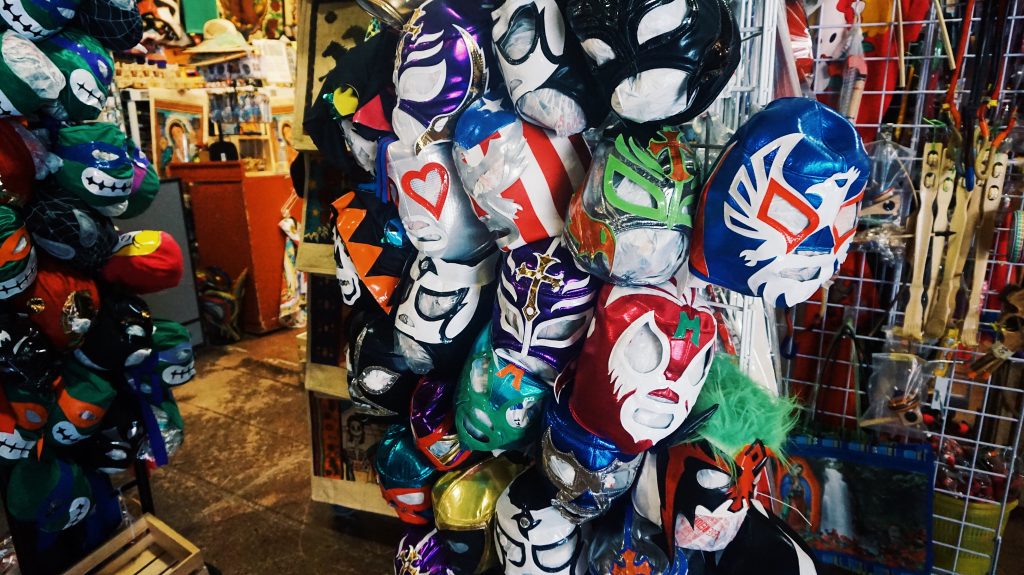 We visited a locally owned shop with amazing unique Mexican folk fine art and gifts called Casa Manos Alegres.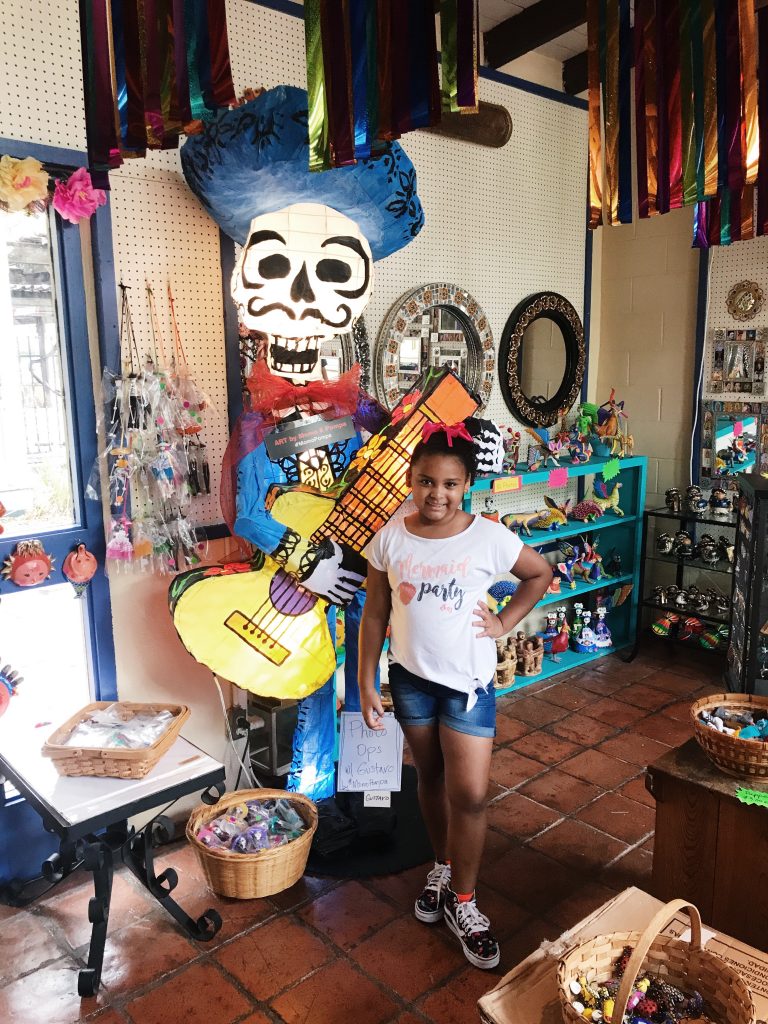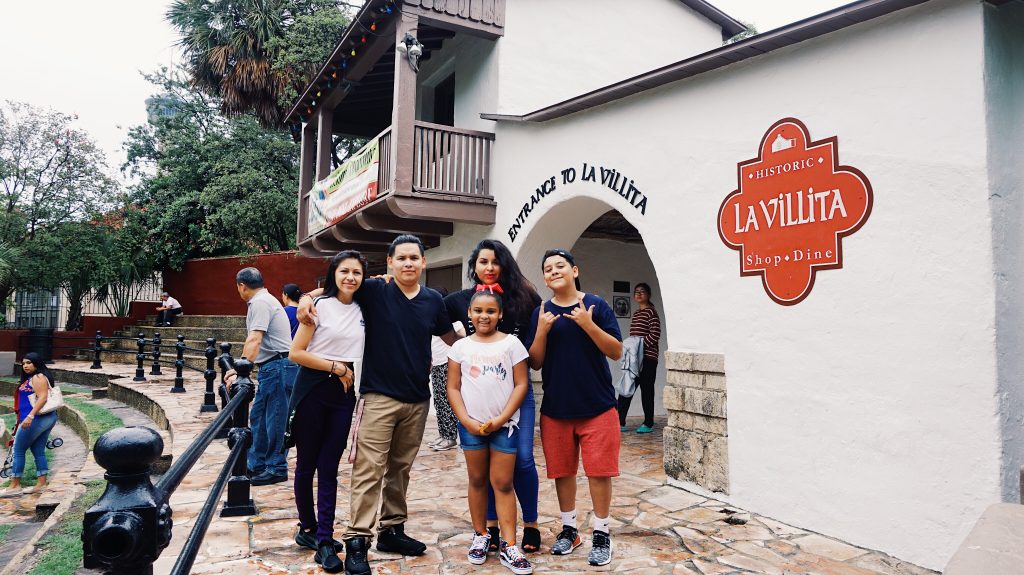 We had a fantastic time in San Antonio without having to break the bank for this getaway.

We arrived in San Antonio with half a tank, which still lasted those two days we were in town.
We split most of the cost of everything between all the people in our party (except the kids), and our getaway to San Antonio was very affordable and stress-free.